(Hi! This is a long post.)
I really want to say Goa is more than beaches. It is, but that's not why I go there. I go there because literally everyone in Goa gets the kind of holiday they want, me included. You want the crowds and the clubs? They're there. You want the fish and flea markets? That too. You want the clean and calm? That's what prematurely old people like me look for.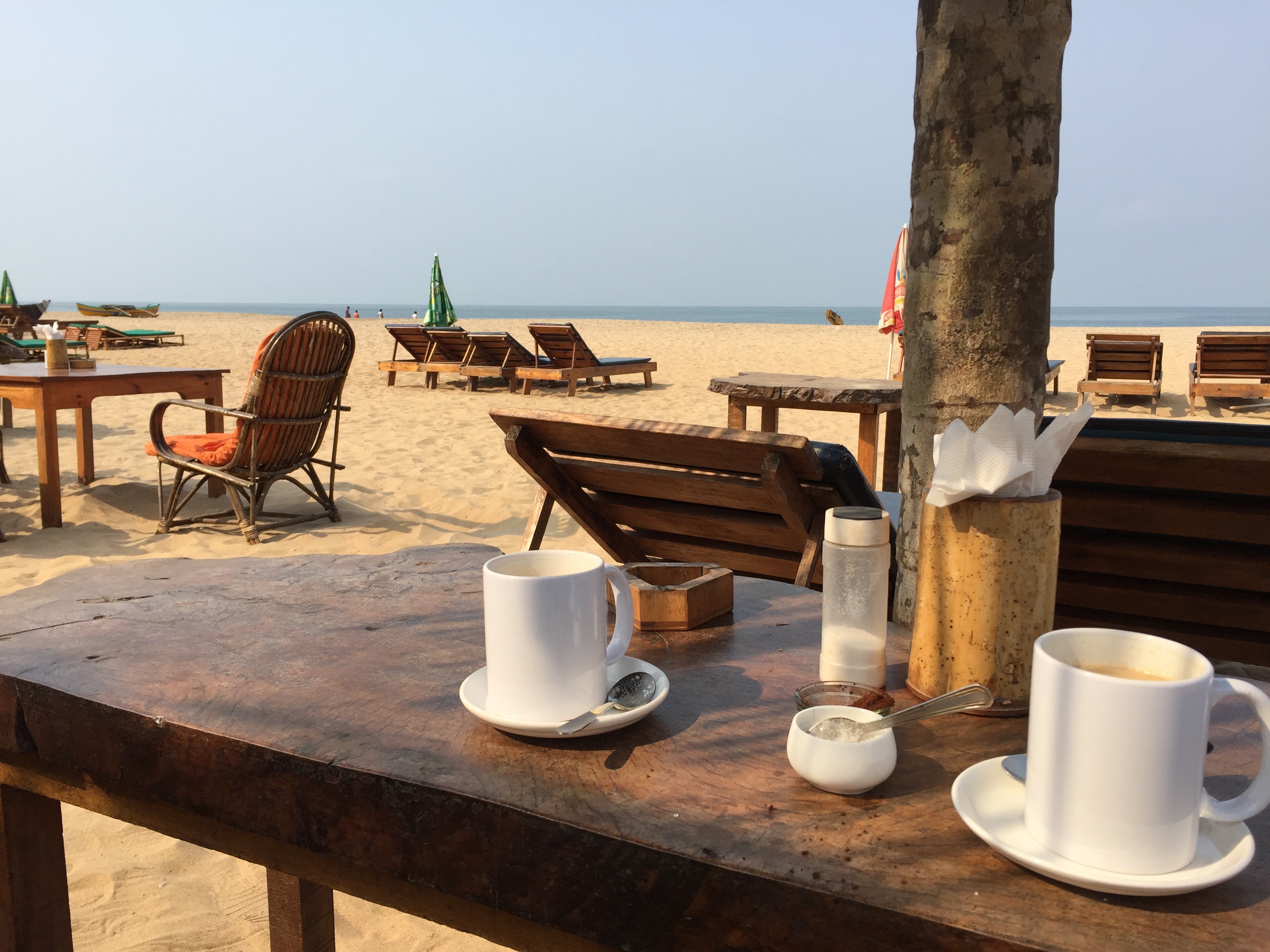 I discovered Patnem beach thanks to Ashoo three years ago. I was stunned. It was clean, devoid of crowds of ogling tourists, had a handful of fearless foreigners taking infants for a dip in the ocean, boasted a few cute little beach shacks far more affordable than those in North Goa and the water was definitely bluer than any other I'd seen in the state.
Patnem is in no hurry to deal with life and doesn't want you to be either. This beach, adjacent to the busier Palolem beach in the South of Goa, demands that you wiggle your toes in the sand, do some very interesting people-watching, or bury your head in a book and slowly turn a deep red, sunburnt shade. There isn't a faster-paced option. The occasional jet ski or wobbly kayak is the only sign of activity but for spirited runners along the beach.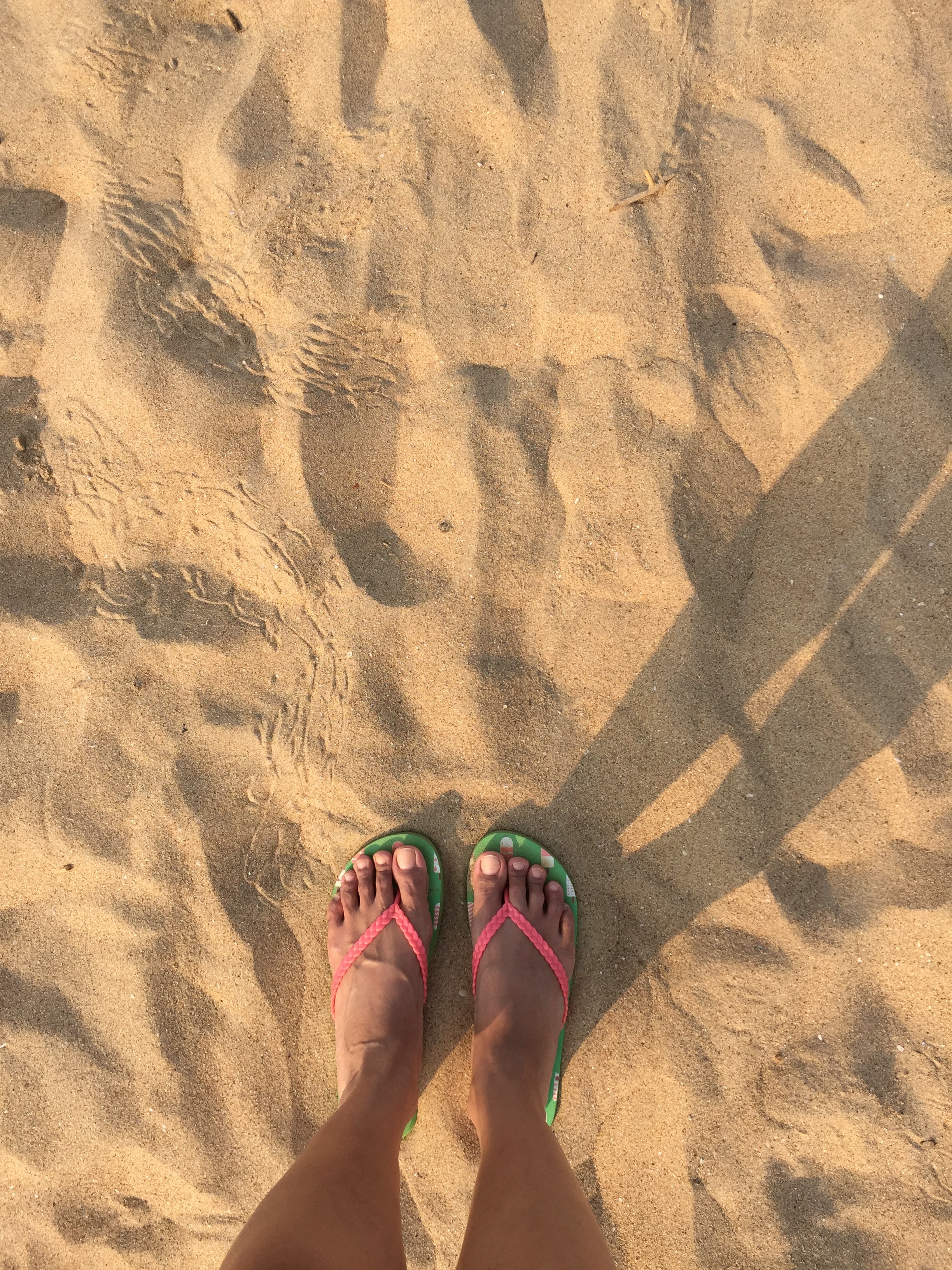 Over the Holi and Good Friday long weekend, we stayed three nights at Patnem. If you're following me on Instagram, you know how much we ate 🙂 We were back there after two years and noticed a definite increase in the number of Indians who've discovered it and a more commercial vibe than before, but there was still the charm we first fell for.
We stayed at a beach-facing hut at Papaya's, one of Patnem's better-known, more buzzing shacks. Unfortunately our sea-view was obscured by many potted plants and the shack itself and at INR 2500 a night (if booked in advance; booking on the spot depends on availability but works out cheaper), a few frills thrown in might have been nicer.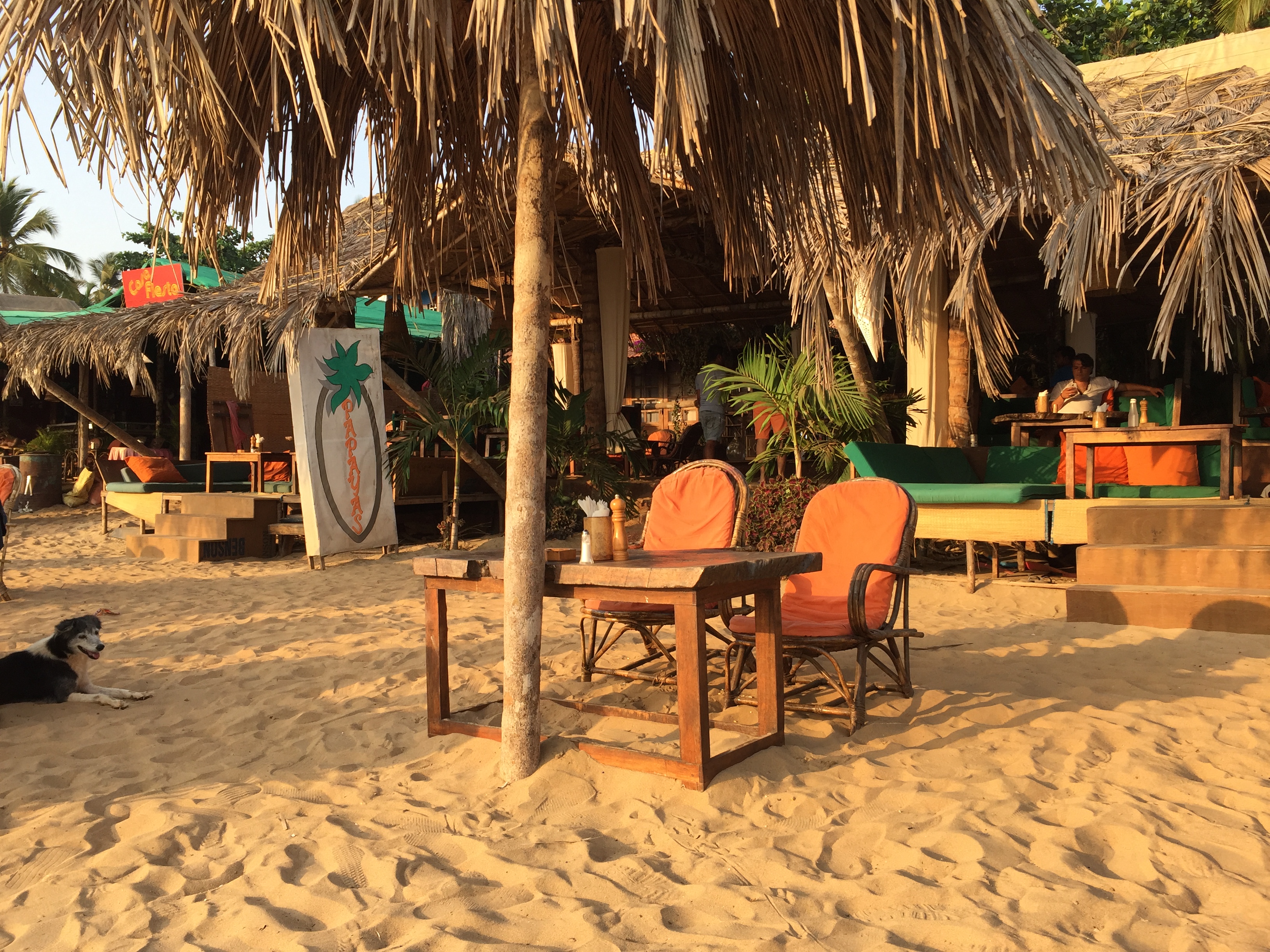 Our little hut called Coconut, had a sit-out, a comfortable bed with an all-pervasive mosquito net (making the ceiling fan ineffective, but there is a pedestal fan to save the day), a small bookshelf with a few good reads and a bathroom that could have done with sprucing up though it has hot showers.
If you're expecting resort style luxury, Patnem is not the beach to be at, because beach huts are all it has and half the fun is in living in one of these 🙂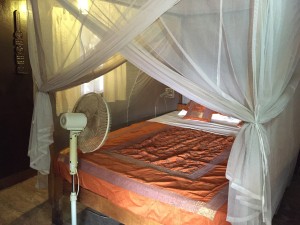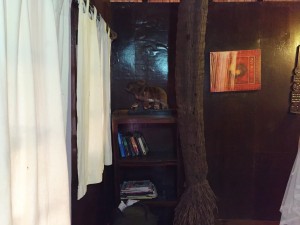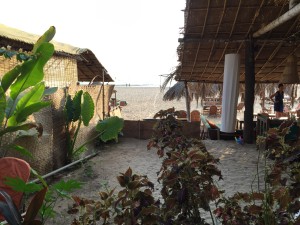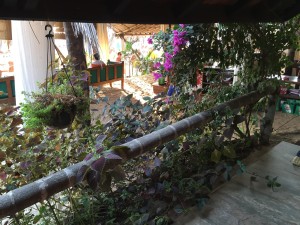 The staff is friendly and helpful and while some loud voices can be heard later in the evening, it's hardly enough to keep you from drifting off into the surprisingly cool night air.
As far as food goes, Papaya's doesn't offer as much as some of the other shacks do. They did have a very good vegetarian xacuti and produced the fabulous Goan bread when I requested it. Prices here are steeper than at other Patnem shacks.
We did have breakfast at Papaya's (not included in the room rate) on our first morning in Goa and met this cute fellow who didn't like me acting like paparazzi around him and kept reaching for my phone. Wish we'd brought him back with us!
Pineapple coconut juice is now all I ever want to drink, just by the way.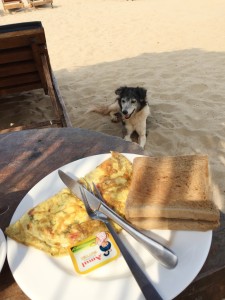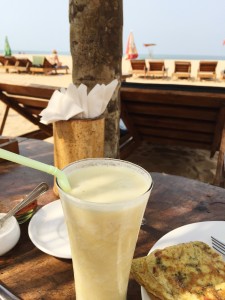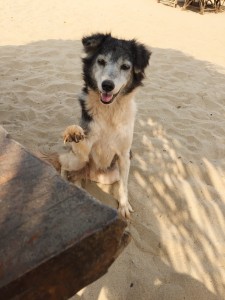 We had much better, more varied food at the next door Namaste. Their Goan fish curry (according to the husband's glittering eyes) and wood-fired pizzas were excellent (choose the Margherita, not the ones loaded with toppings). Also, a sudden garlic naan craving proved very worth it 🙂 We had a particularly nice server who remembered us from years ago. Definitely don't miss Namaste if you're at Patnem.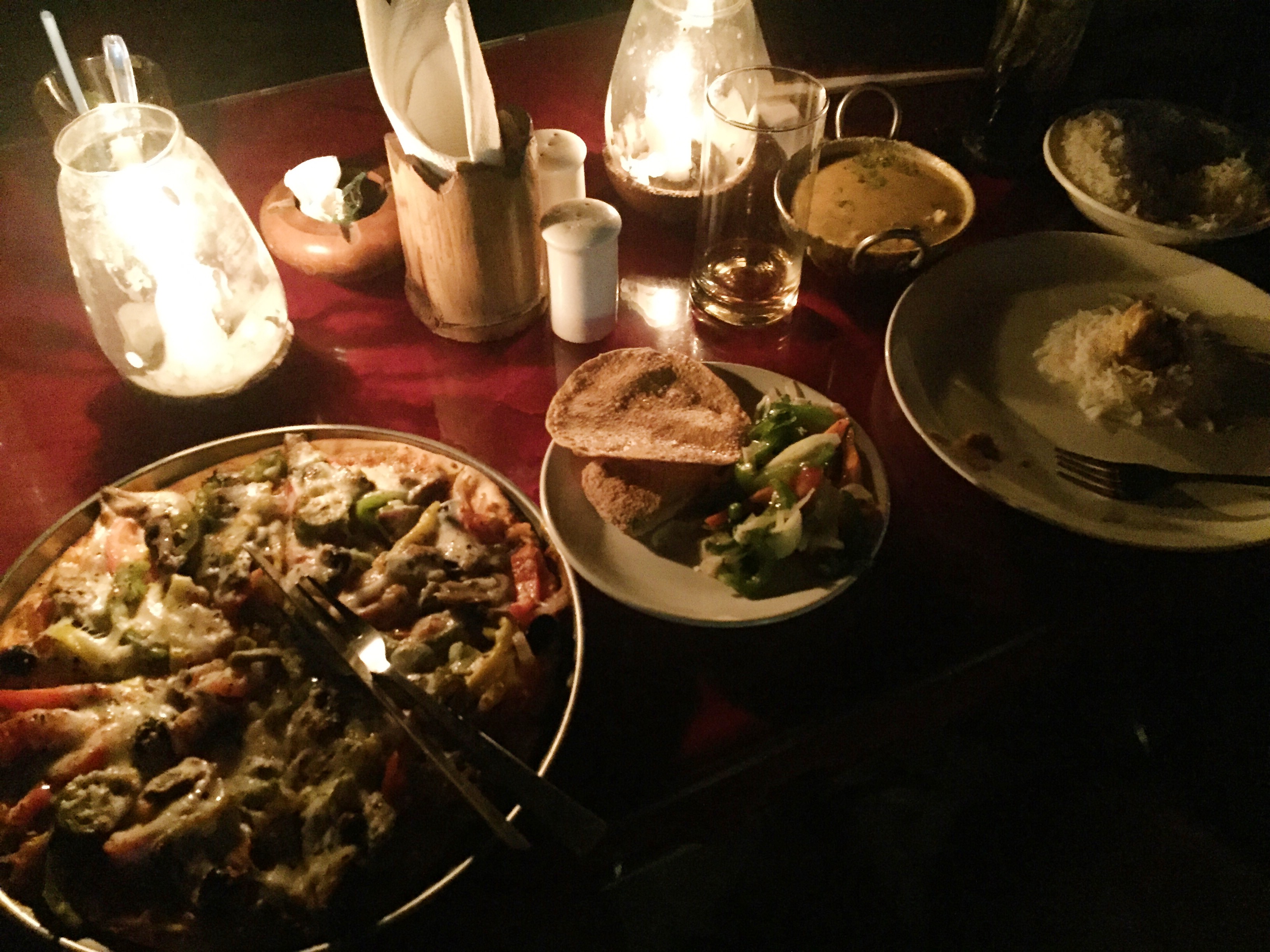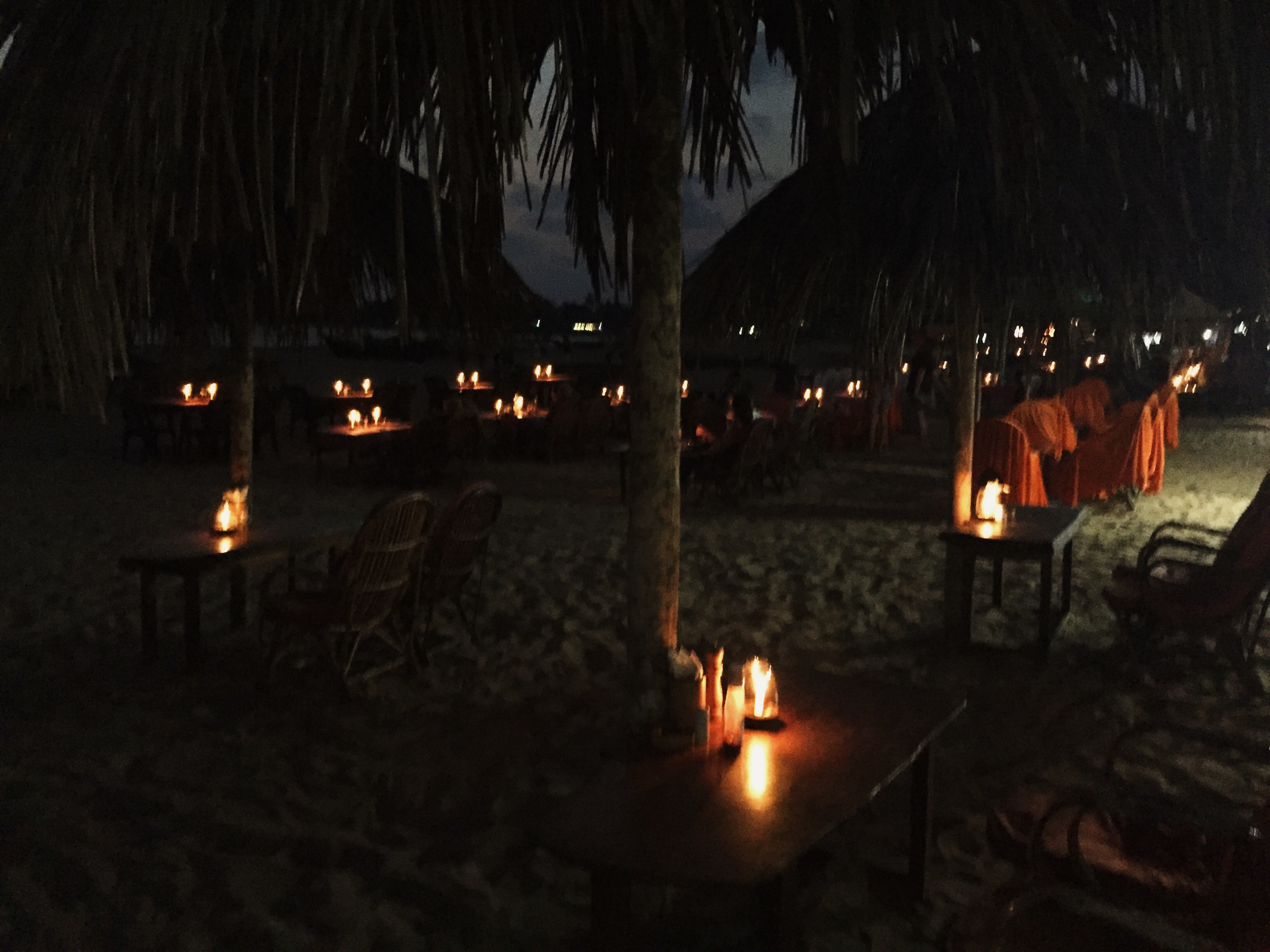 On the road that leads to the beach is now a biggish supermarket and just at the beginning of the road is where we discovered Cafe Zest, a cute vegetarian eatery with plenty of vegan options, clearly very popular with foreign tourists. You will find posters for yoga classes, murals on the wall, kitschy cushion covers and a smiley server from Uttarakhand who calls everyone 'friend', wears a rudraksh and when he saw we were the only people in there one evening, the peace-loving, yoga-doing vibes suddenly turned to shoulder-wiggling Punjabi 🙂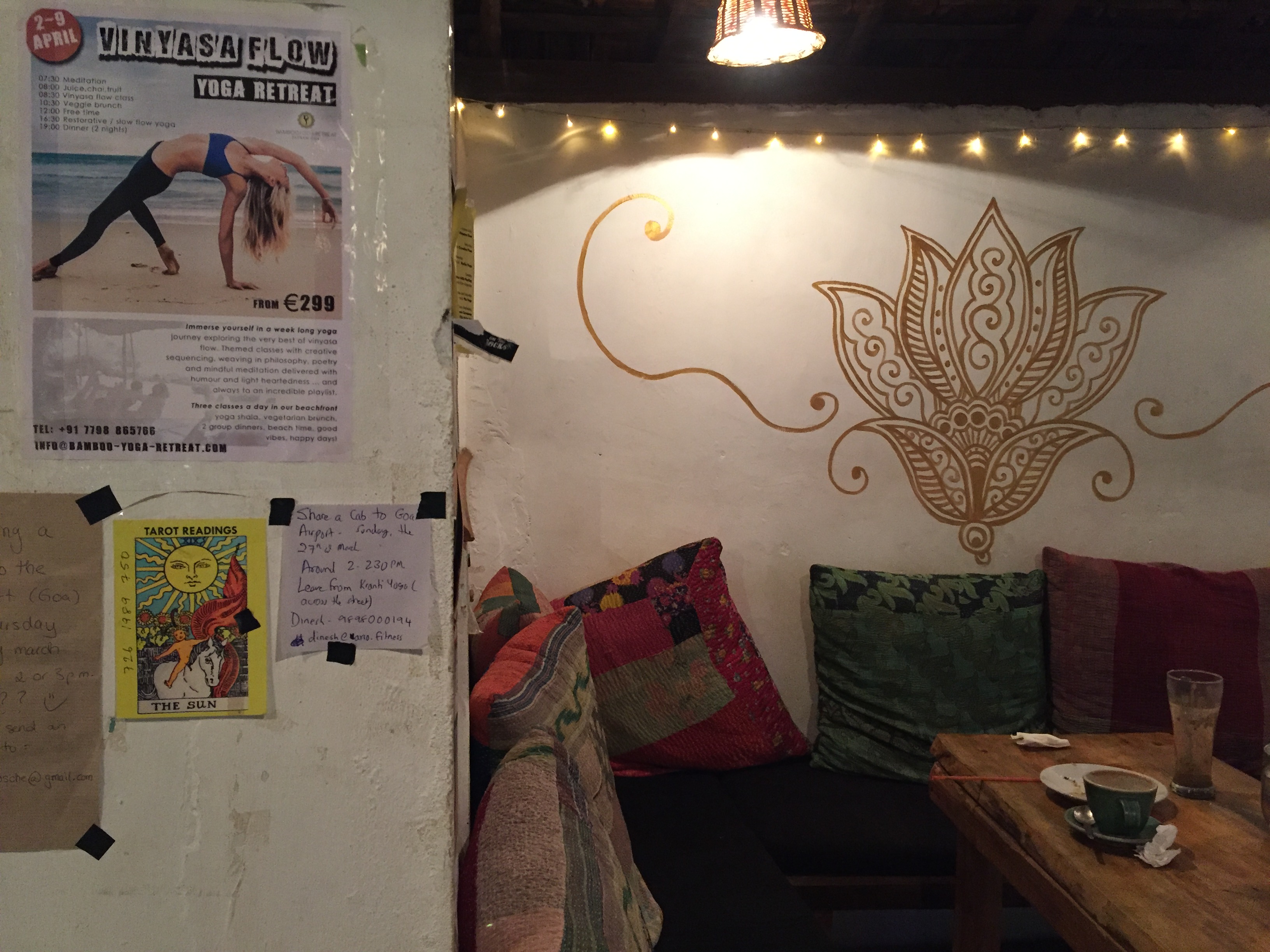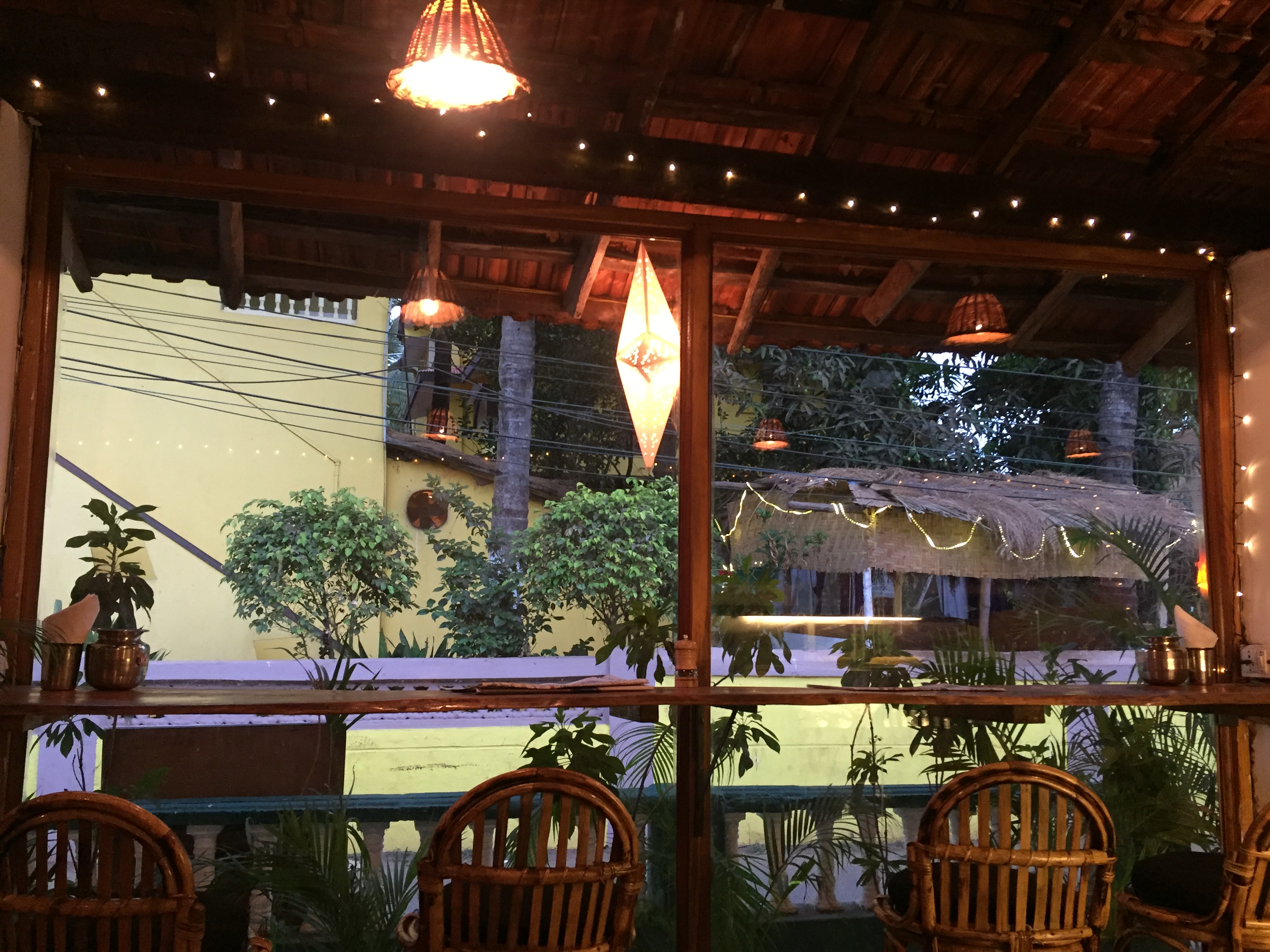 Owned by an Indian married to a Britisher who has conceived the menu, Zest had the most interesting dishes to offer. The day after Holi, their supplies of cashew and almond milk hadn't arrived, but their Vietnamese Summer Rolls more than made up for that. Piled with slightly wilted lettuce, they didn't at first make for a very pretty picture. But under it, they were perfectly rolled rice-paper beauties, crisp, fresh, filled with veggies and accompanied by the most incredible sweet chilli dipping sauce. Everything from peanuts, to thinly sliced bell peppers, to chopped mangoes made their presence felt in these rolls. In Goa's searing heat and disgusting humidity, a meal this light and refreshing was everything our dreams were made of. Top notch.
The mezze platter was sadly disappointing with very funky smelling beetroot and oily falafel. But their slightly frozen vegan strawberry cake was really something to write home about. On a base of dates and almonds, topped with a banana strawberry cream, this was delicious. Don't miss this. And DEFINITELY don't miss the chocolate version of this cake which I'm so replicating for the blog. Coconut and avocado, deeply chocolatey and so, so decadent. I was bowled over.
Plus, pistachios which I didn't complain about for the second time 🙂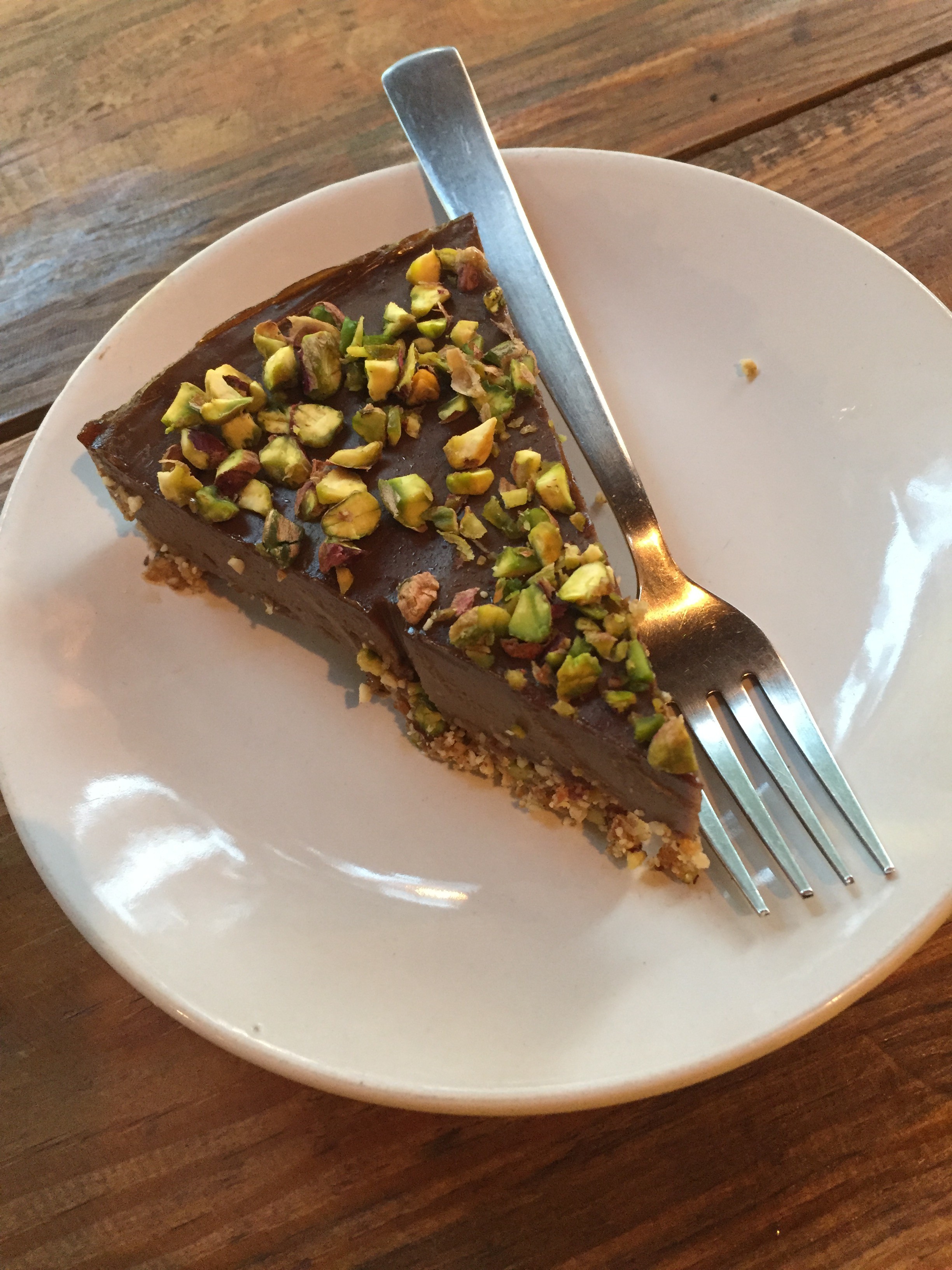 Also try the Green Goddess smoothie which will make you feel stuffed and virtuous at the same time. Spinach, spirulina, green apple, avocado and all kinds of other good stuff.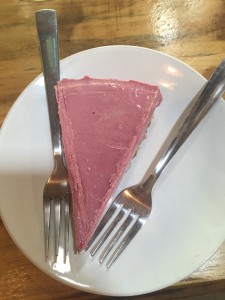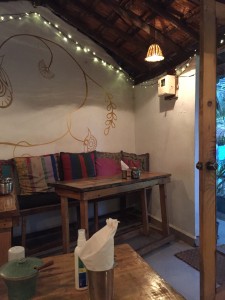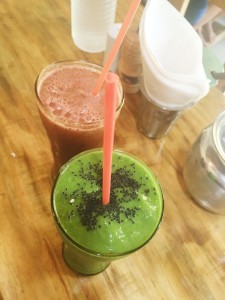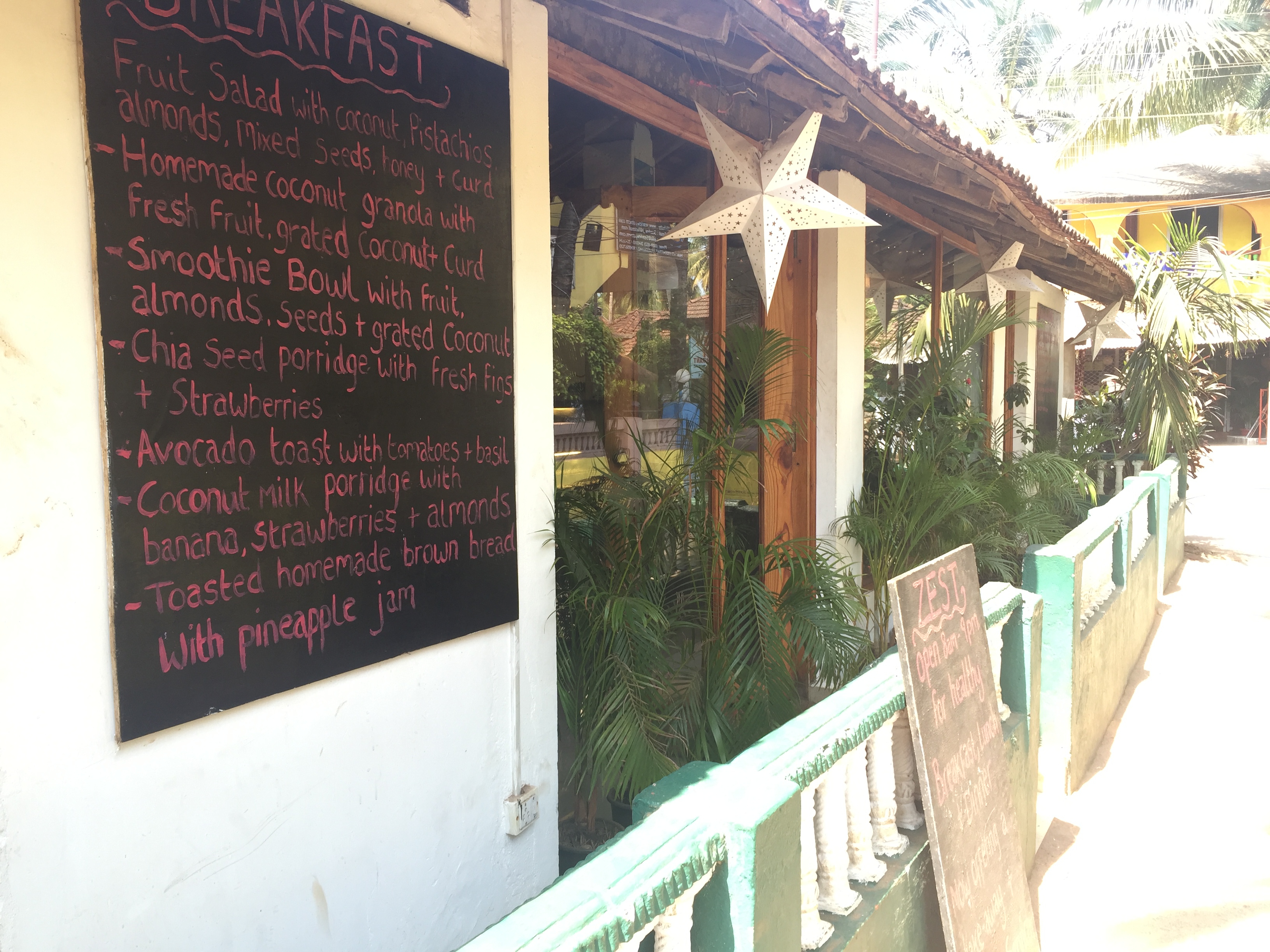 When we weren't eating, which was rare, we were chugging fresh fruit juices of all sorts and drinking all the water we could. Goa will make you lose all your body salts and hydration is super important even though beer is cheaper than water. There speaks the old lady.
Also, walking along the beach, taking dips in the ocean, getting whacked around by waves and generally catching our breaths, something we don't seem to do enough in Mumbai. Completely content 🙂
For us, though, no trip to Patnem is complete without an obnoxious amount of time spent at our favourite shack, Home. It literally is home. I'm talking standing around suspiciously till it opens, peering over the gate to see if the kitchen door is still shut. The reason is simple: this is just the most delicious, most non-fuss, most flavourful food I've ever eaten. Home is a vegetarian place, but does serve eggs. It makes it a point to use locally sourced, organic ingredients and the freshness of the food is evident.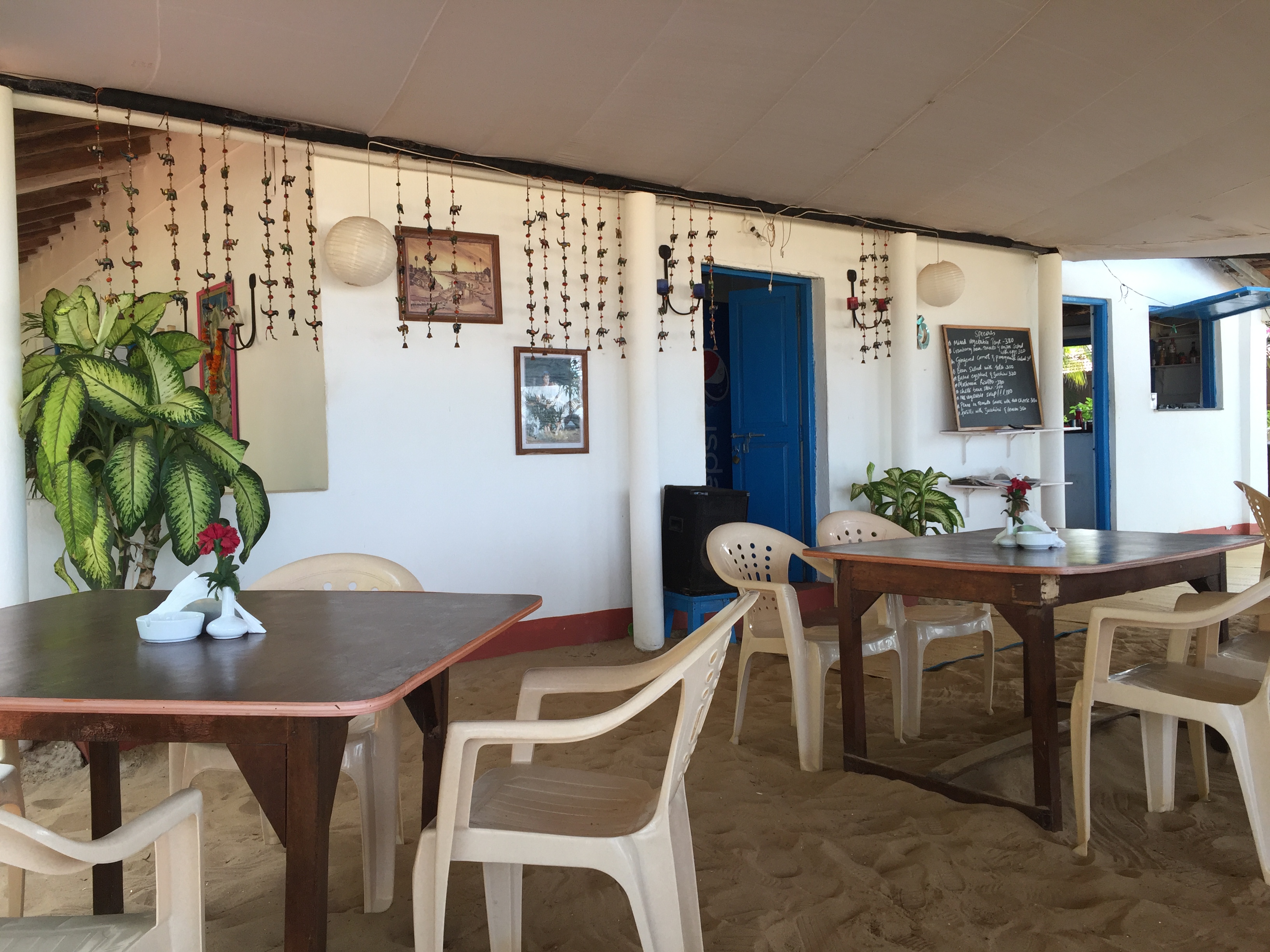 The kitchen is run entirely by local women and they make every dish fresh, so patience is really a virtue here though we've never had to wait long. It opens at 8.30 am and shuts by 6 pm so this is really a daytime haunt. Their pastas are spectacular, loaded with delicious olive oil, but without being greasy. We really went to town with their breakfasts on this trip though. Try the Omlette Forestiere, stuffed with mushrooms and feta, their freshly baked homemade bread with butter and honey, and one gorgeous, hearty, fabulous fruit-curd-muesli bowl. There are many more options, but our stomachs began to protest so we stopped.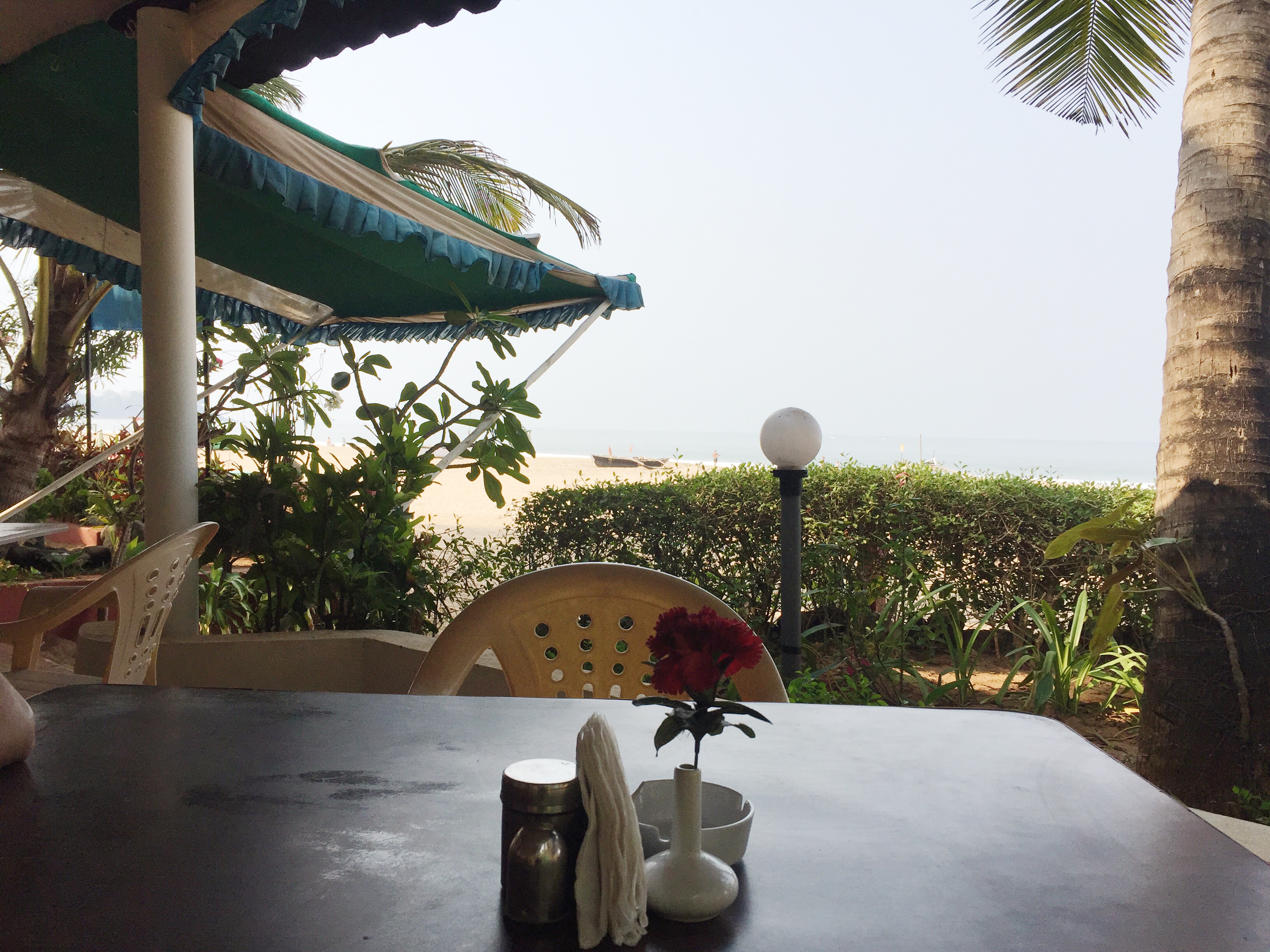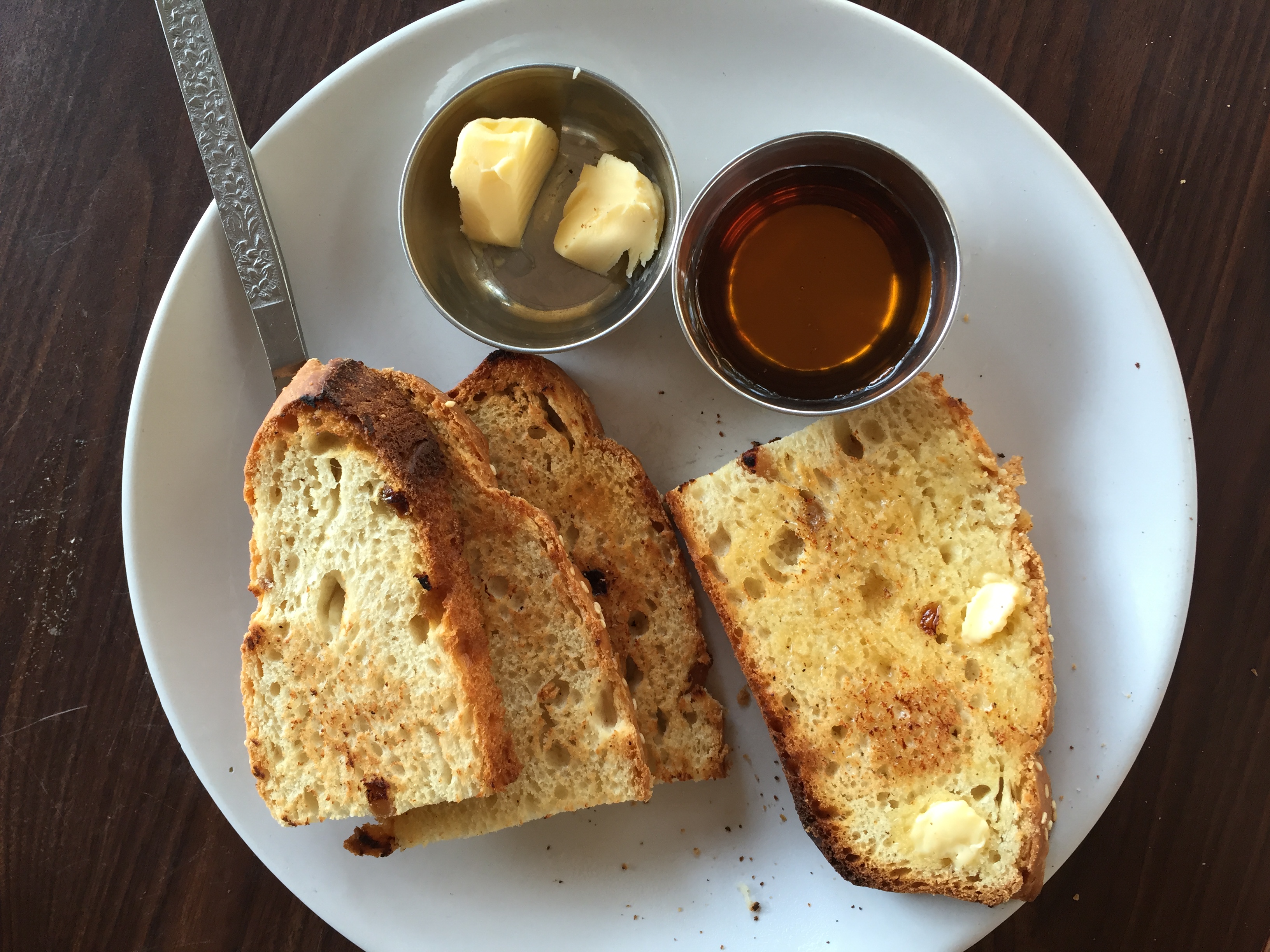 The afternoons killed our appetite, so just like at Zest, we stuck to light, refreshing food. A tzatziki bowl with veggies and bread, and a completely packed Greek salad that is easily the best I've ever eaten. Their dessert menu has a fair few options, but they're not always all available. The lemon tart was pretty good, but I continue to be floored by their savoury dishes.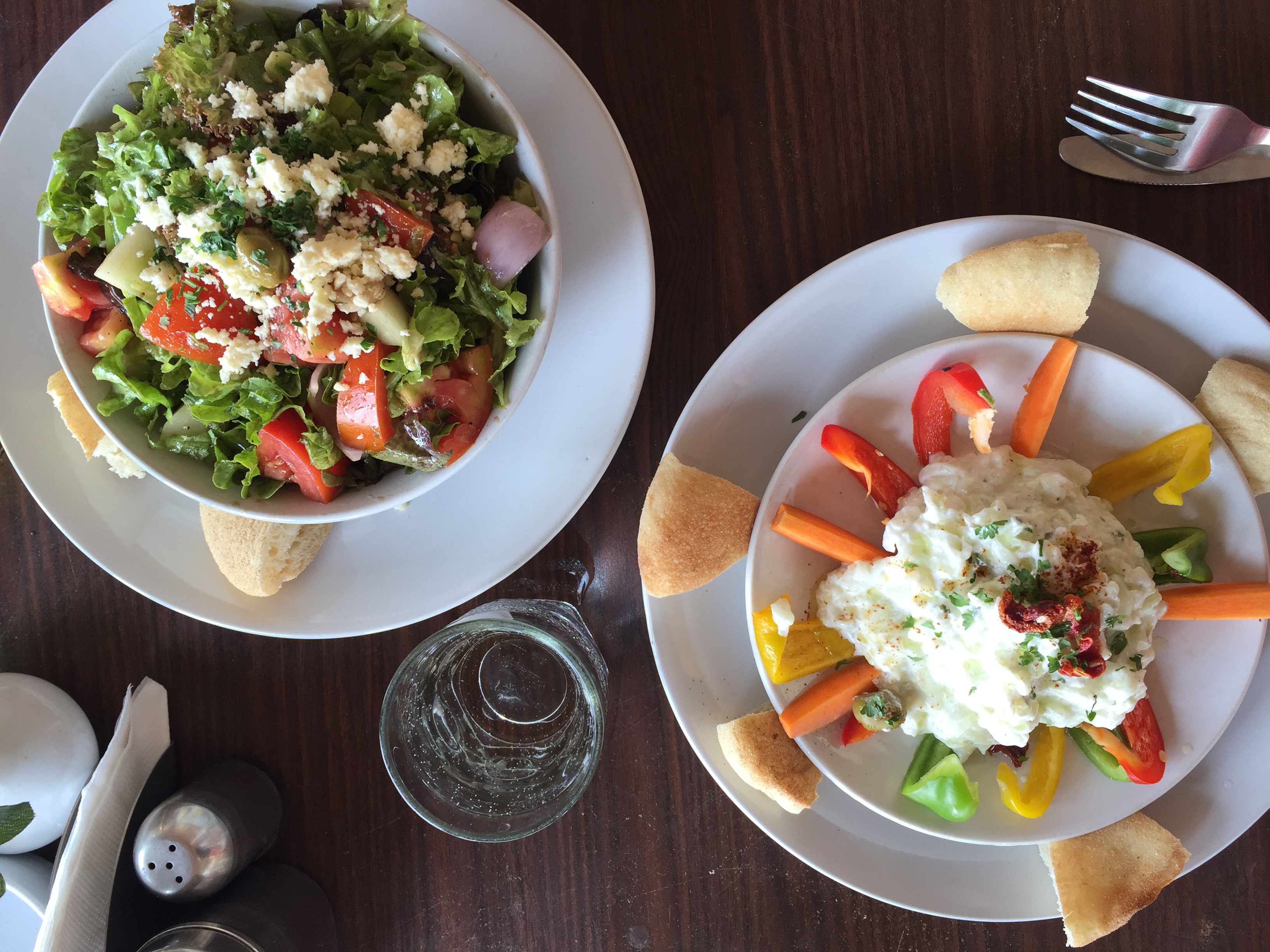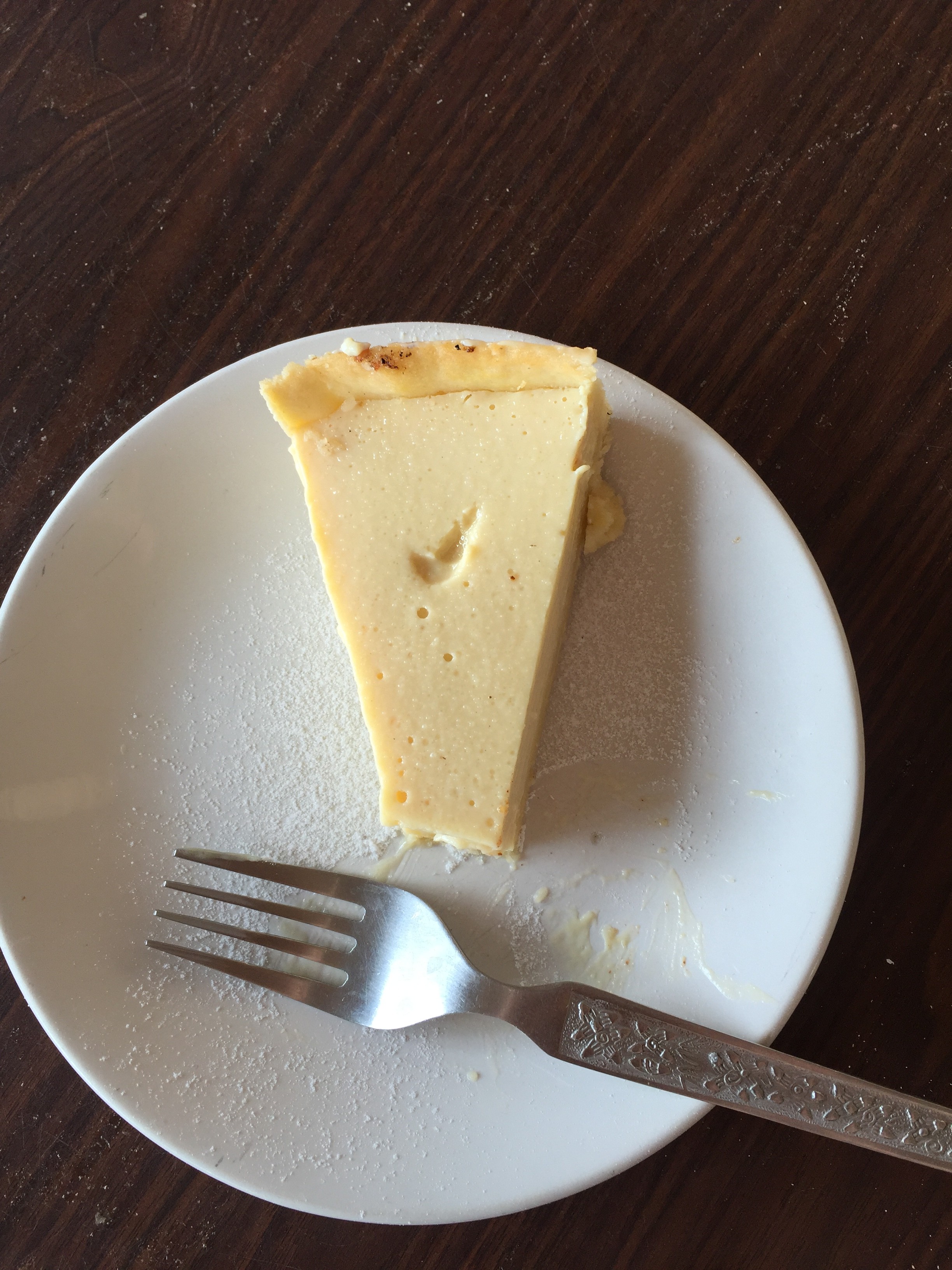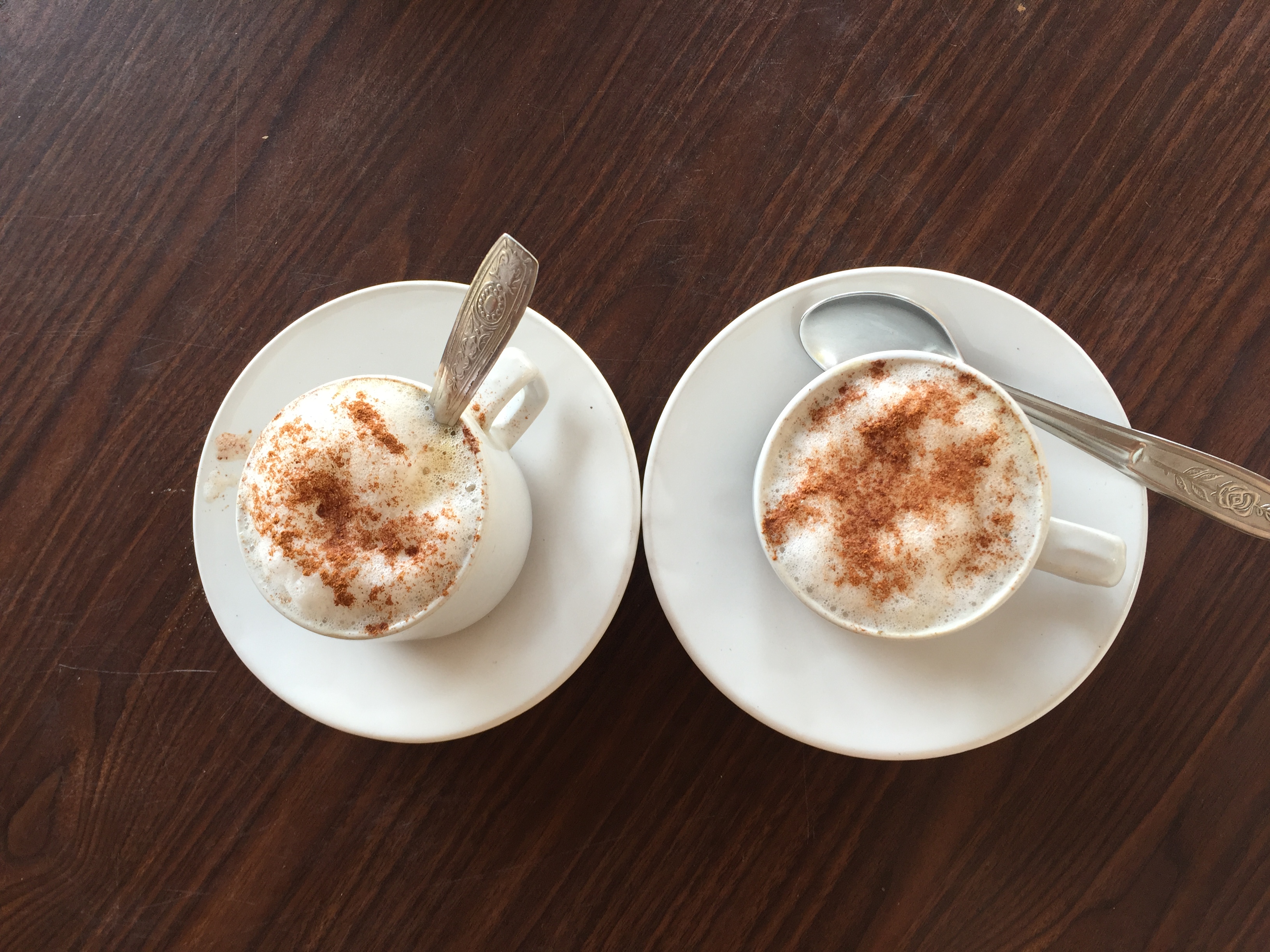 The thing with Home is this: it is living proof that just a few great ingredients can create a dish that will completely blow your mind. On the last morning, we went back a fourth (!!) time to ask for a takeaway of their Mediterranean pasta. A long, nauseating ride to the airport and harrowingly long lines once we reached meant we had no time or energy to deal with the completely insipid food meant for travellers. Out came this pasta, drenched in olive oil, filled with cherry tomatoes, pine nuts and topped with cheese. I don't know how they did it but it felt like the greatest meal of our lives.
They make it look so easy.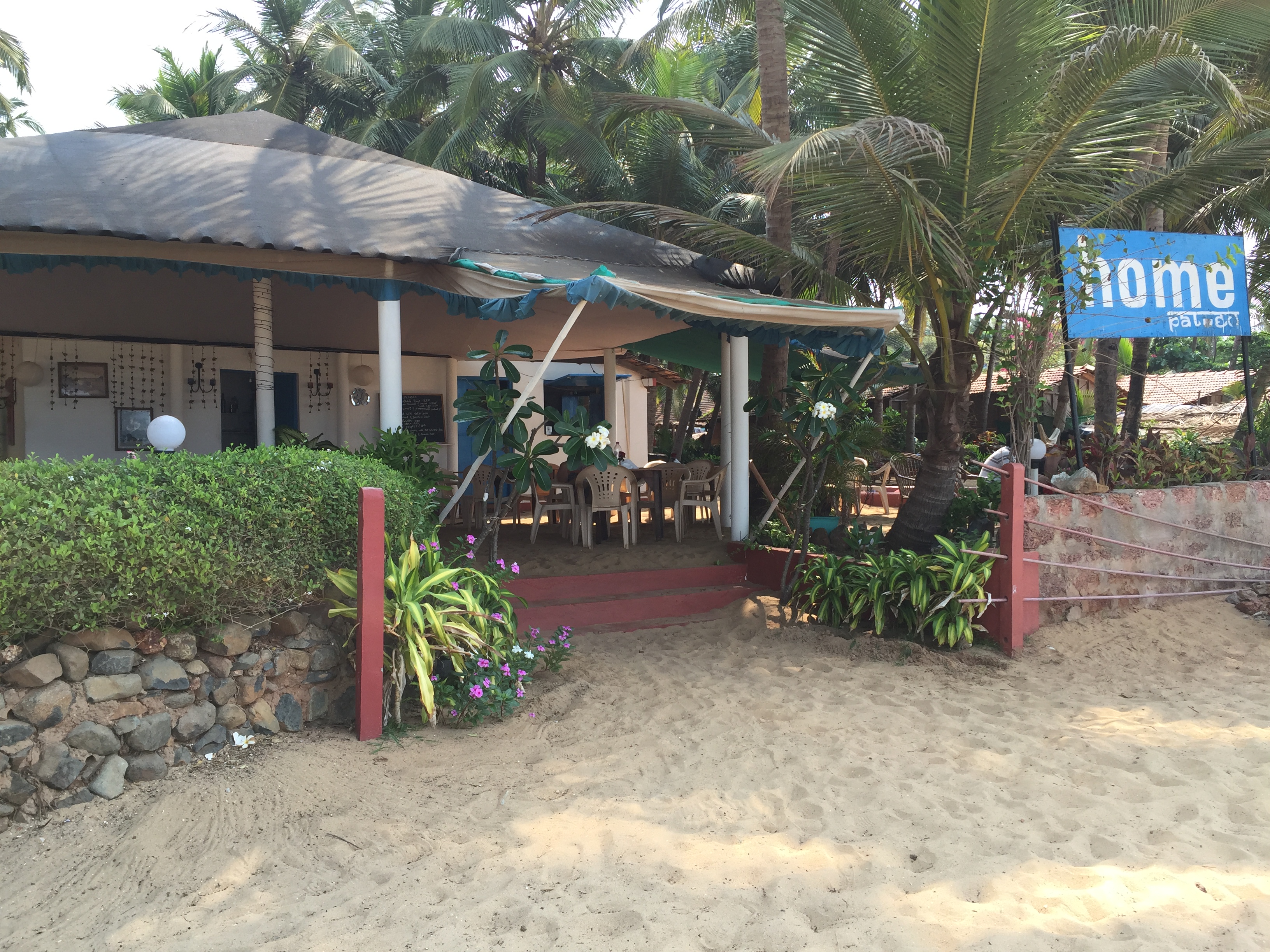 Until the next time Patnem. Never change 🙂
Patnem Beach is in the South of Goa, next to Palolem Beach. It's 1.5 hours away from Goa airport, an AC cab from there costs about INR 1700. The nearest railway station is Cancona, reachable by train from Mumbai's Kurla station. If you've been to Patnem, I'd love to know what you think of the place, the food and this post 🙂
Papayas beach huts: info@papayasgoa.com
Home also has rooms attached to the restaurant: alviagracias@gmail.com 
All photos taken on my iPhone 6, some edited with VSCO Cam.