Hello! How was your Christmas? If there was a ton of food involved, I'm sure it was great. Apparently the whole idea of a separate 'dessert stomach' is really catching on. Which is absolutely the only reason to justify eating this cake even after a gigantic holiday lunch.
If I could bottle up the smell of this cake and sell it, I would be a billionaire. It will drive you INSANE. There's an extremely non-subtle, citrusy, orangey scent. Mixed with on-again-off-again notes of rum. And butter. So. Much. Butter.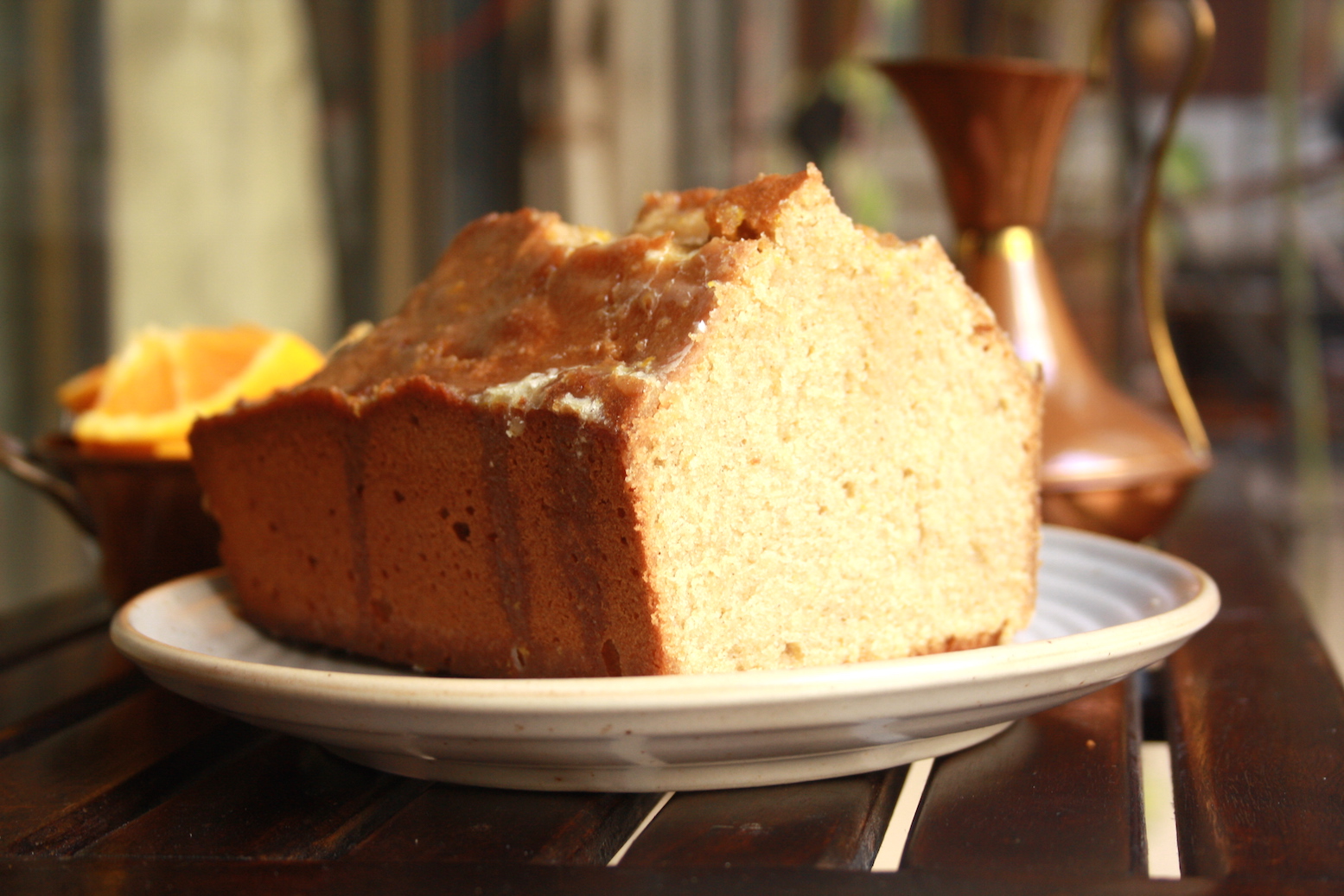 Crusty on the top, with a crackly sugary glaze and on the inside, dense but pillowy on the inside, cinnamony and did I mention orangey? Scientific words here.
You should make this mainly because it's awesome. And also because the dessert stomach thing is really an incredible theory and we must honour it.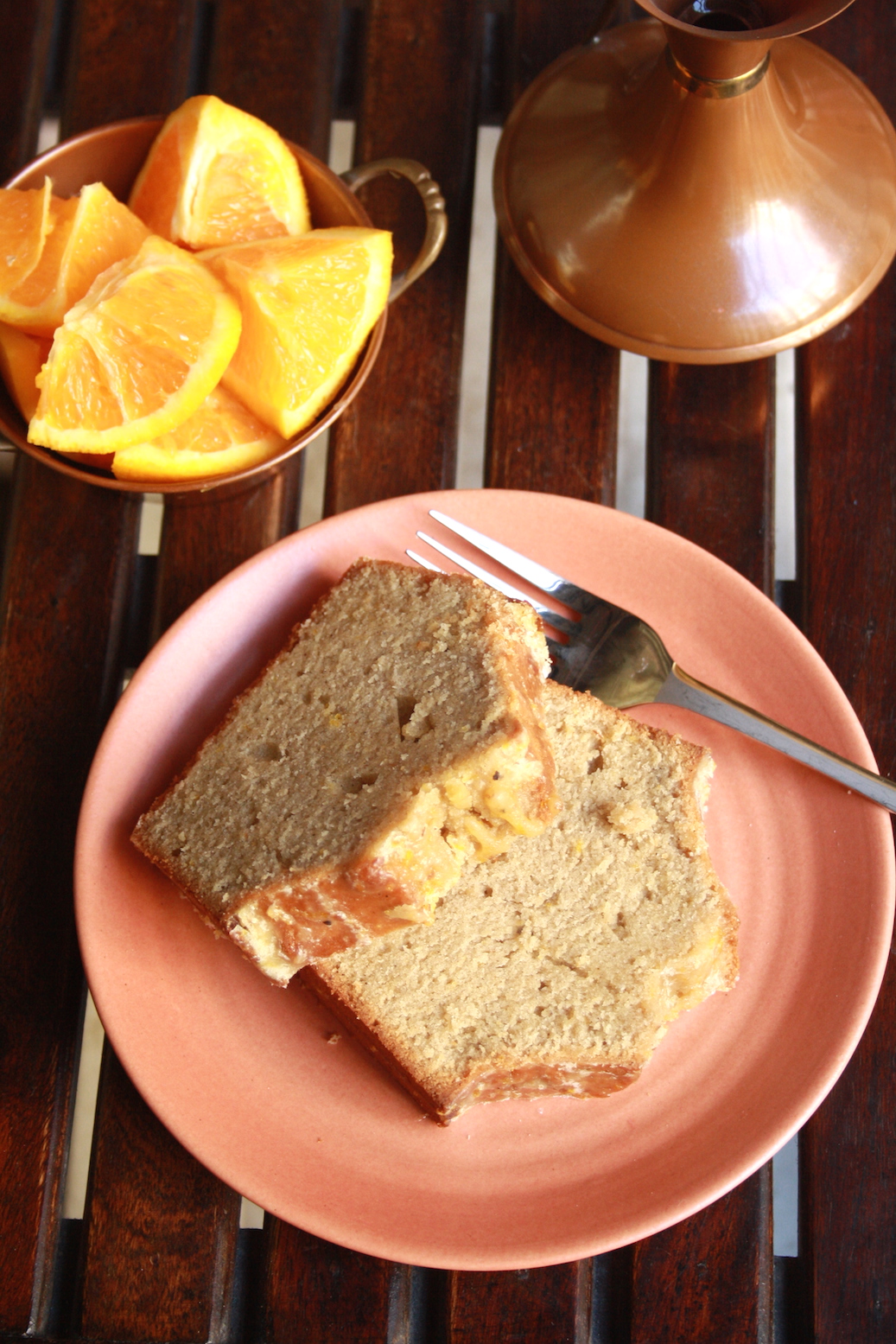 This cake is inspired by this beautiful blog. The recipe used many eggs, lots of sugar and both a glaze and a syrup. My brain loved the idea of using rum and orange in a buttery pound cake, but some adjustments were required for the tastebuds to accept it. I didn't want it to be sugary or too eggy.
Enter, my Mom. Who has a knack for adjusting recipe measurements without disturbing the general balance of the universe. A couple of eggs less, a little less butter, a syrup that used the elements of the glaze instead of needing both, and more cinnamon instead of cardamom because that's me.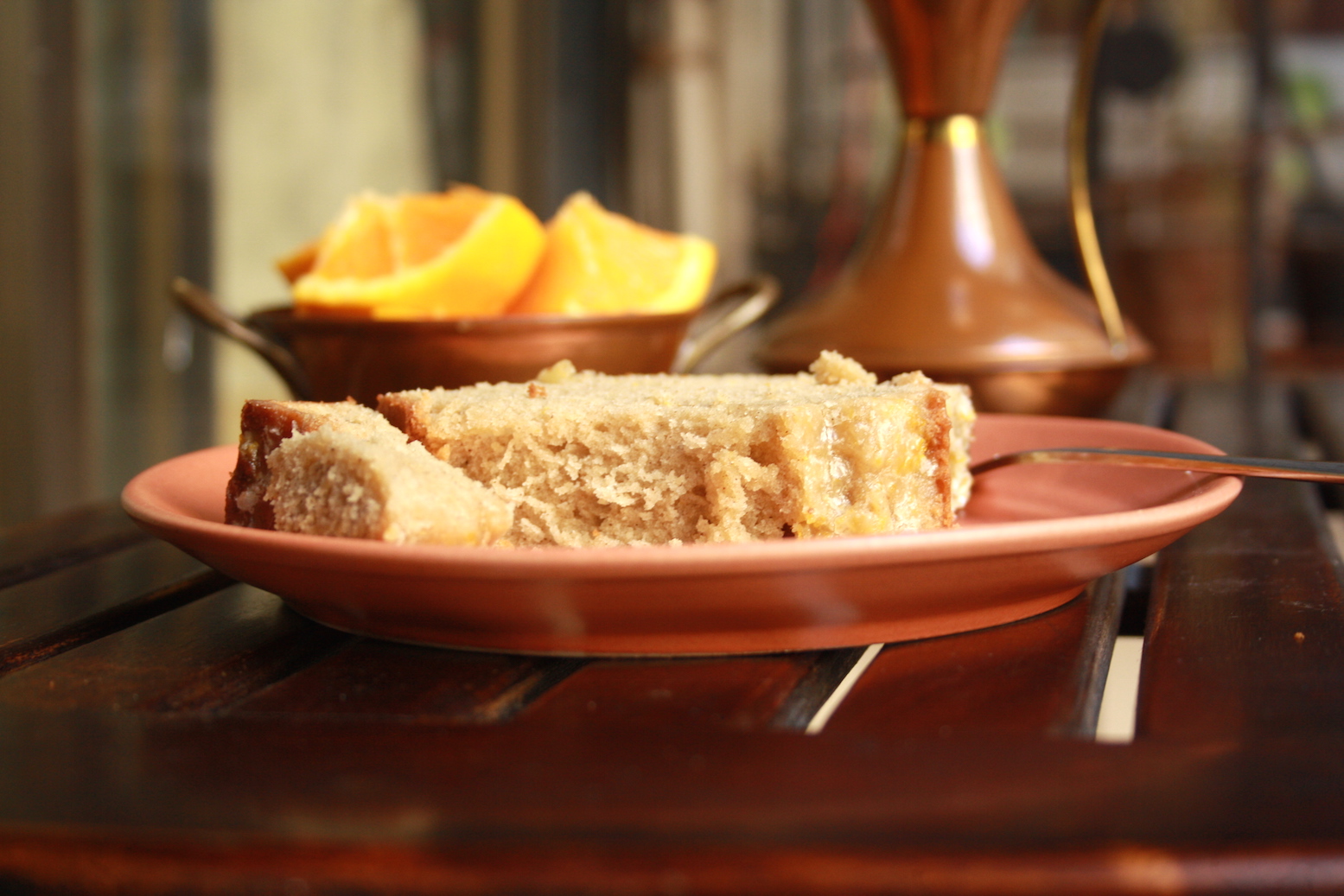 The result was phenomenal. A cake so classic and yet bursting with so much flavour, it almost gives this chocolate pound cake something to worry about. It stays moist even two days after baking, thanks to the syrup that's poured over while the cake is still warm. The butter makes it rich, but not overly so, meaning you can easily get through two slices and feel the effects only when it's too late.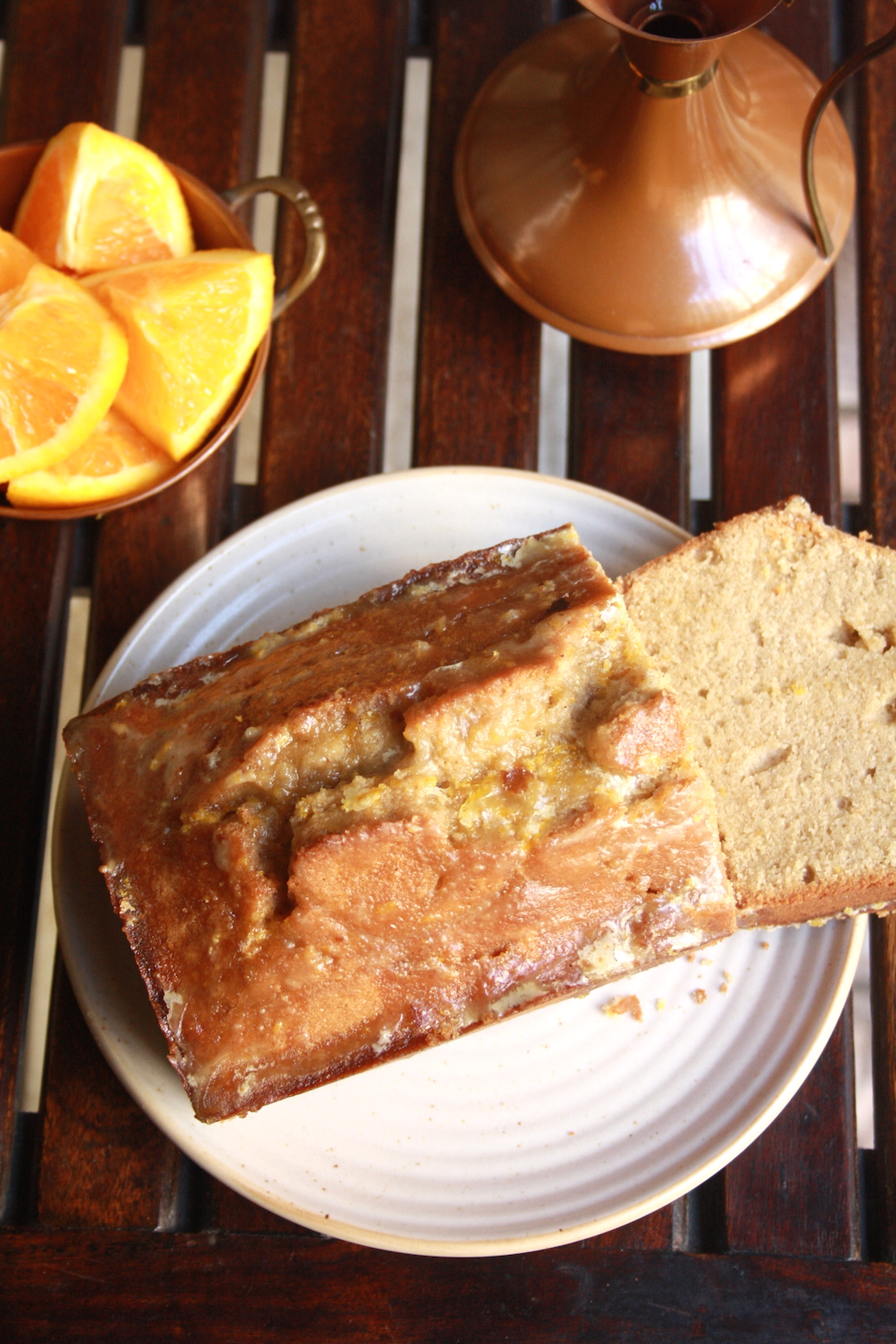 About the syrup. I added a knob of butter to it to give it elements of the glaze, and it set on the cake like the kind of Krispy Kreme glaze we all know and love. Sticky, sugary, crackly. You will feel like the crust gets too hard to cut, but it doesn't. Slice away.
Also about the syrup. I feel in hindsight, that making it after the cake is done, not before, is a better idea, because even in Mumbai's not-winter, the syrup began to harden as the sugar crystallized. Reheating was therefore inevitable, so maybe give it only enough time to cool so the flavours intensify, but not enough time that it needs reheating.
Ok, I'm done. Make!
What you'll need:
For the cake
3/4th cup caster sugar
1 medium orange for zesting
2 cups flour
2 tsps ground cinnamon
1 cup or 220 gms butter at room temperature (I used Amul)
4 eggs, at room temperature
1 tbsp orange juice (freshly squeezed preferred)
1 tbsp dark rum, optional
2 tsps vanilla extract (bring this down to 1 tsp if you don't mind an eggy flavour)
For the syrup
1/2 cup caster sugar
1 medium orange for zesting
2 tbsps dark rum (I used Old Monk)
2 tbsps water
1 tbsp butter
What to do:
1. For the cake, preheat the oven to 175 C and grease a 9 x 5-inch loaf pan.
2. In a small bowl, add the sugar and zest the orange over it. Rub the zest into the sugar with your fingers until it starts to form clumps, becomes super fragrant and turns slightly orange. Set aside.
3. In a large bowl, sift the flour and add the cinnamon and if using unsalted butter, a pinch of salt. Mix and set aside.
4. In another large bowl, beat the butter with a hand-mixer on medium speed until it becomes light and fluffy, about a minute. Add the sugar and zest mixture, increase the speed to high and beat for 3 to 5 minutes, until fluffy and almost doubled in volume. This cake has no leaveners like baking soda or baking powder, so this step is crucial to get an airy batter which will produce a soft cake.
5. Reduce the speed to low, and add the eggs one at a time, beating each one in before adding the next.
6. Add the vanilla, orange juice and rum. Beat well.
7. Fold in the flour mixture, as gently as possible, so the batter remains nice and airy. Spoon into the prepared pan, even out the top and bake for 50 minutes to 1 hour, covering the top loosely with aluminium foil after about 40 minutes to prevent excess browning. The cake is done when a toothpick poked in the center comes out clean.
8. As the cake is cooling, make the syrup. In a small saucepan, add the sugar and zest the orange over it. Rub the zest into the sugar with your fingers until it starts to form clumps, becomes super fragrant and turns slightly orange. Add the rum, water and butter. Stir and bring to a boil over low heat, making sure the sugar has dissolved. Boil for one more minute, then remove from the heat and allow to cool for a few minutes.
9. Poke holes in the top of the warm, but not hot, cake, pour the syrup over it and spread it all over, making sure it seeps into the holes. Let the syrup soak and set on top of the cake, then slice and serve warm.
Happy baking!