Mumbai went from 34 degrees Celsius to 31 degrees Celsius, so I guess winter is here. I even saw someone in a fleece jacket of some sort. Starbucks is here with its Christmas awesomeness and I decided if everyone is celebrating the supposed onset of winter and its associated festivities, well, why should these little guys be left behind?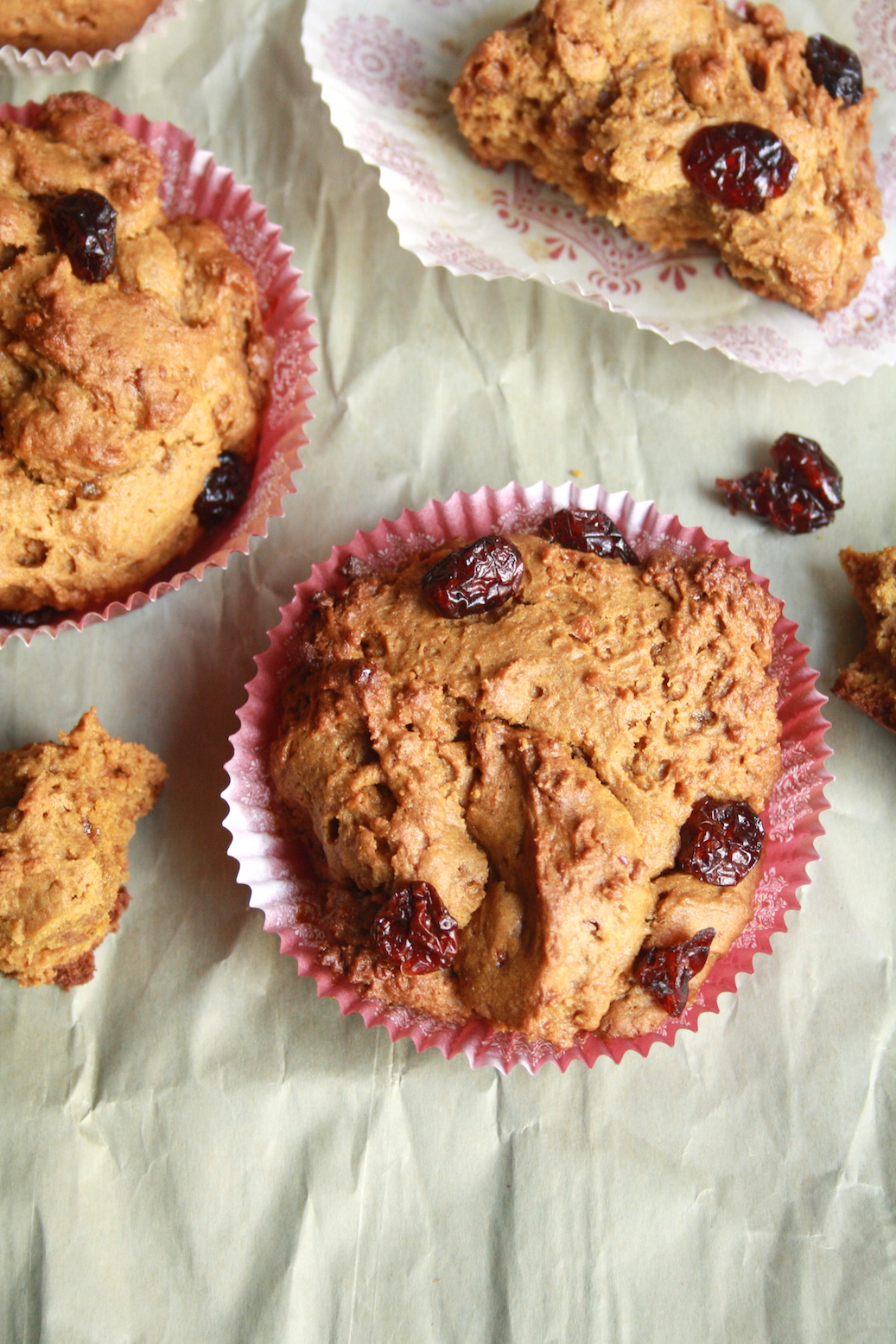 There's ginger, cranberries and these delightful cupcake liners that my friend pounced on because when she goes on vacation, she looks for blog props for me <3
Yay, Christmas is coming!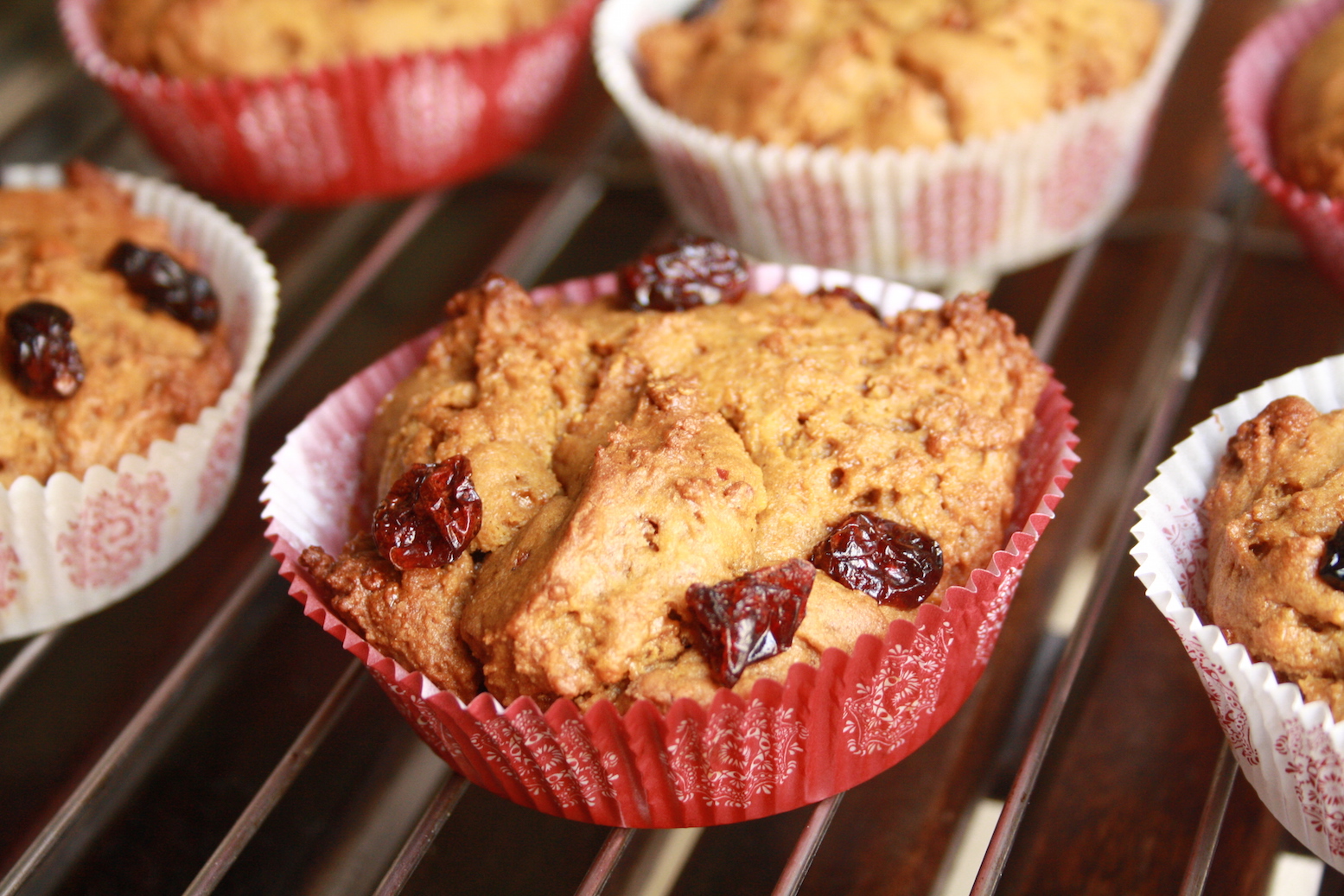 I first saw these little cakes on Passionate About Baking. Once I'd stopped gaping at the photographs, I realised I had everything I needed to make them and there was no reason not to. Bonus, they're made with wholewheat flour. Because even Christmas spirit needs a little fibre 😀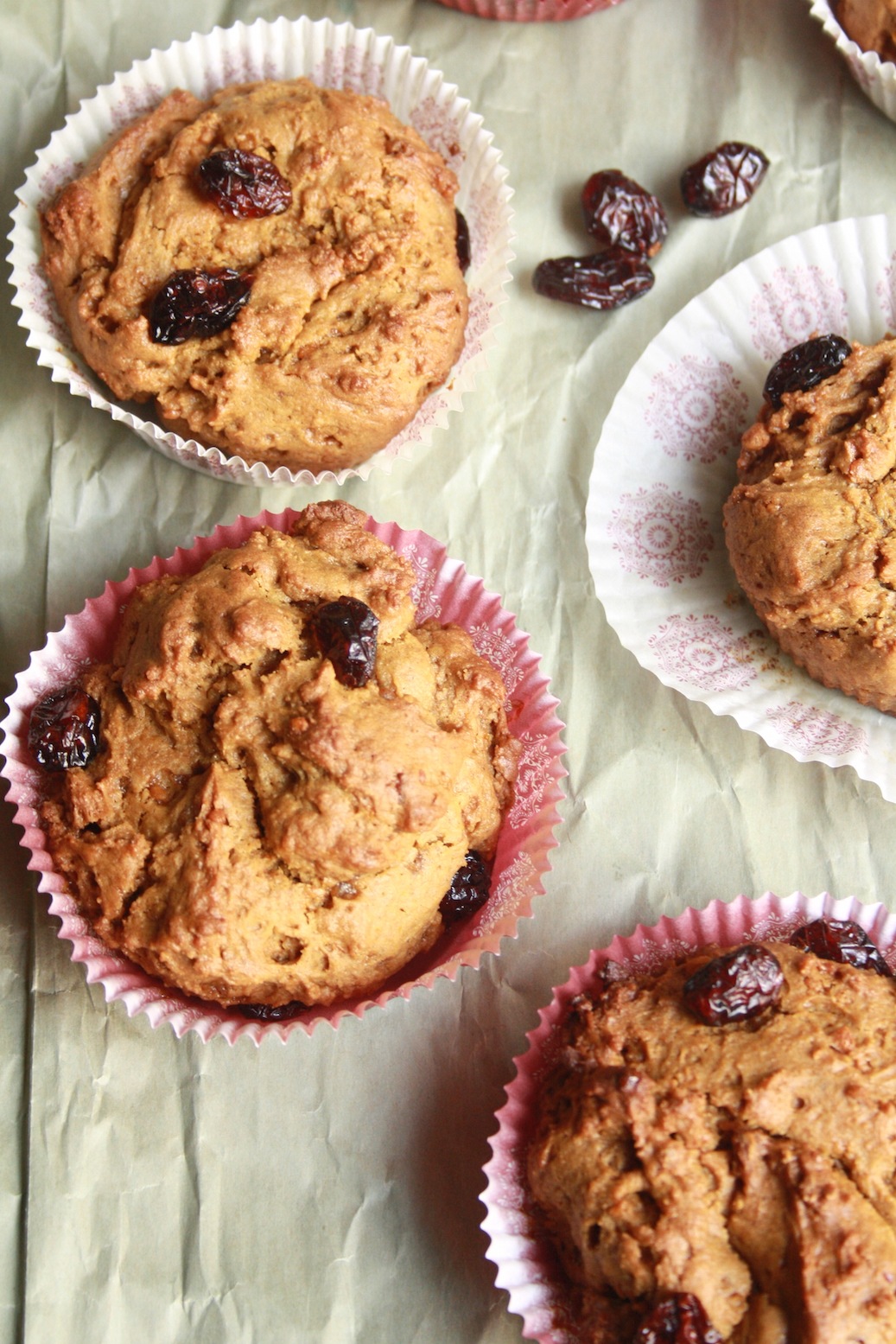 The brilliance of these cakes is not the spicy warmth of ginger, but that delicious citrus burst from orange zest. The combination is unbelievable. Jaggery and honey give you a break from the refined sugar coma this December and adds flavour that must only be relished, not explained.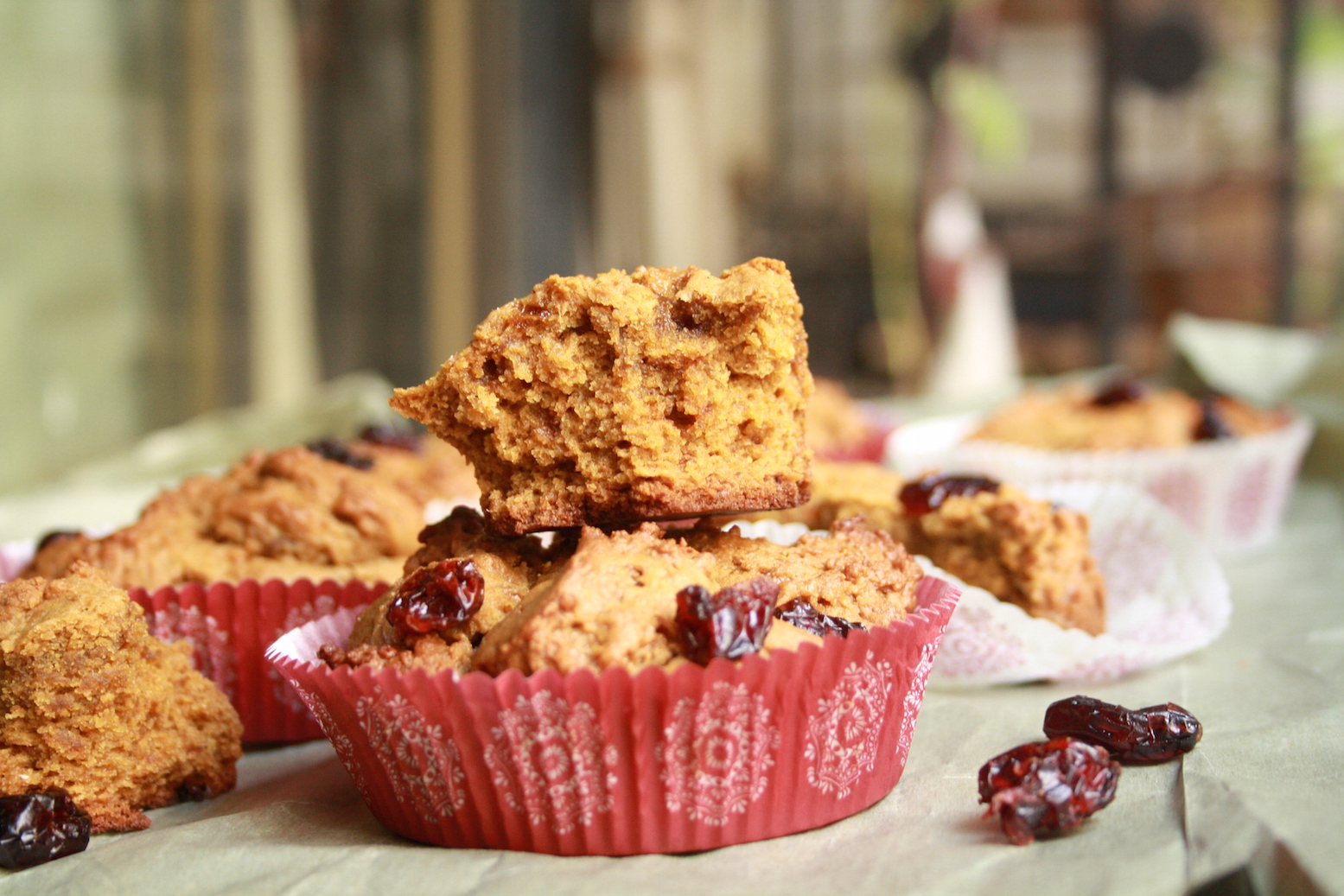 When warm from the oven, these cakes will remind you that even when it's not snowing outside, even when the temperatures will continue to remain in double digits for all eternity, there is hope as long as we have this spiced awesomeness.
The cakes develop a beautiful crust, browned and toasty and are tender on the inside. They're just sweet enough and basically scream Christmas. The dried cranberries were an afterthought, but they add such a fabulous pop of colour and tang, I can't believe it didn't cross my mind sooner. (Stay tuned for some cranberry and orange scones next week :D)
Make these!
I baked these cakes without a tin or mould of any kind because the dough is thick and does not spread much, so the liners hold their shape. If you would like to thin it out, (and I recommend you do if using a cake pan or muffin moulds), about 1/4th cup buttermilk or 1/4 orange juice will work great. This will also make sure the cakes don't try out after the first day. 
This recipe should make 8 to 9 muffins or mini-cakes. If you would like to bake it as a whole cake, a 6″ or 7″ pan should be ok. I prefer using weight measures where specified but this converter is pretty good if you use cup measures.
What you'll need:
100 gms unsalted butter
135 gms jaggery granules/powdered jaggery
3 tbsps honey
2 tbsps water
1 tsp dried ginger powder
1 tsp cinnamon powder
1 tsp vanilla extract
1 orange, for zesting (I prefer this variety)
1 tsp baking powder
1/2 tsp baking soda
2 eggs
175 gms wholewheat flour
1/4 cup buttermilk or orange juice, optional
1/3 cup dried cranberries, optional
What to do:
1. Preheat the oven to 180 C. Place cupcake liners on a baking tray or grease muffin moulds or a cake pan as written above.
2. In a large microwave-safe bowl, heat the butter, jaggery, honey and water until the butter is melted. Mix thoroughly till the jaggery dissolves.
3. Add the ginger, cinnamon and vanilla. Zest the orange over the jaggery mixture and stir. Now mix in the baking powder and baking soda.
4. Lightly beat the eggs in a small bowl and add to the jaggery mixture. Mix well.
5. Gently fold in the flour. The batter will be thick, almost like cookie dough. If you would like it thinner, add the orange juice or buttermilk. This will also help the cakes stay moist after day one.
6. Spoon the batter into the prepared moulds or pan. Top with dried cranberries.
7. Bake for 20 to 25 minutes until the tops are golden-brown and crusty and a toothpick poked in the center comes out clean.
Eat warm!
If these cakes last beyond the first day, warm them up before serving 🙂