So apparently perfection can be improved upon. As long as salted chocolate and pistachios are around. And as long as we have cookies, things can only get better.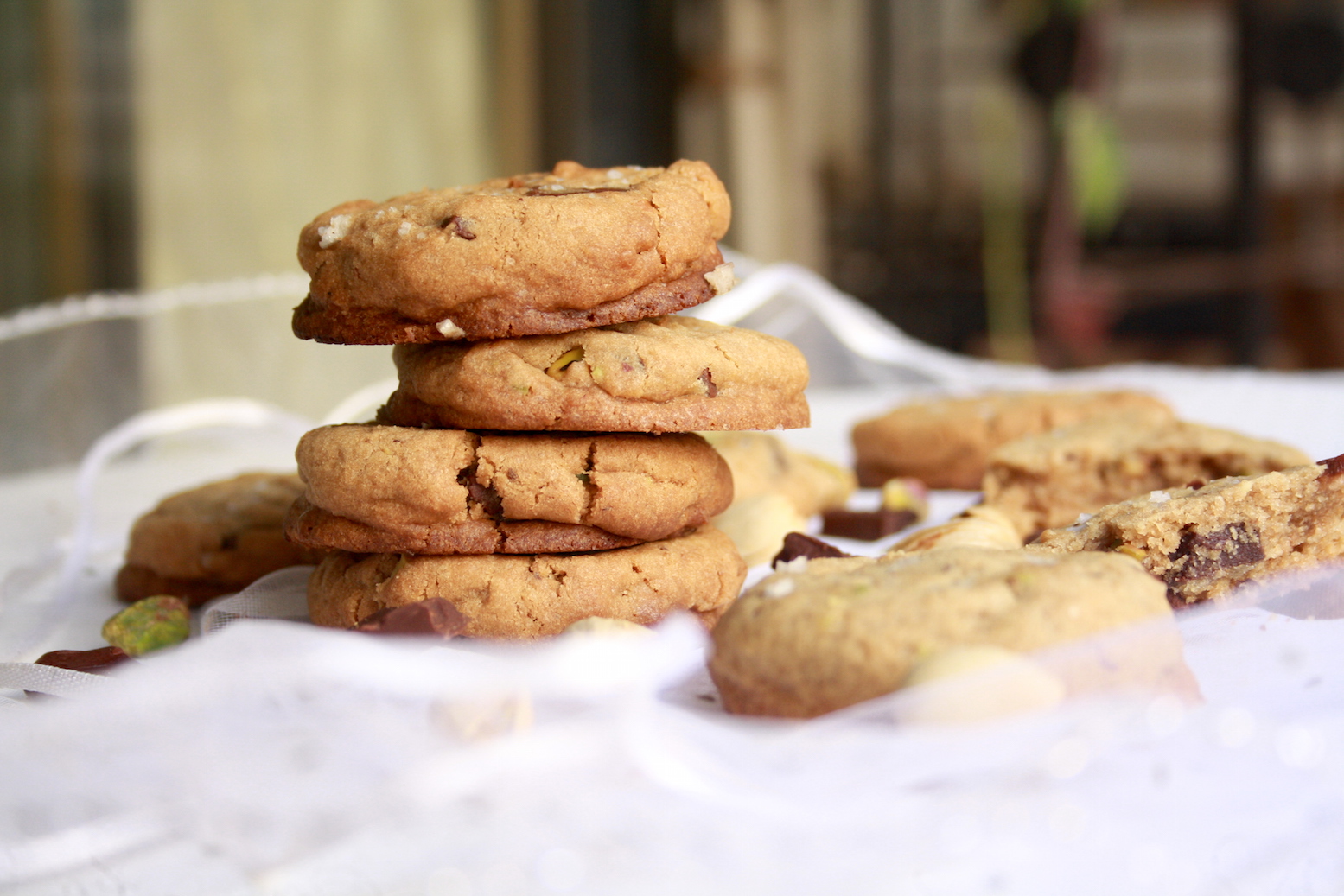 I give you, buttery, soft, squidgy cookies studded not with chocolate chips which are so yesterday, but bittersweet salted dark chocolate from Earth Loaf and salted, roasted pistachios that even this girl who runs from dry fruits, couldn't stop eating. Topped with coarse salt, these cookies take even perfection to a whole other level of perfect.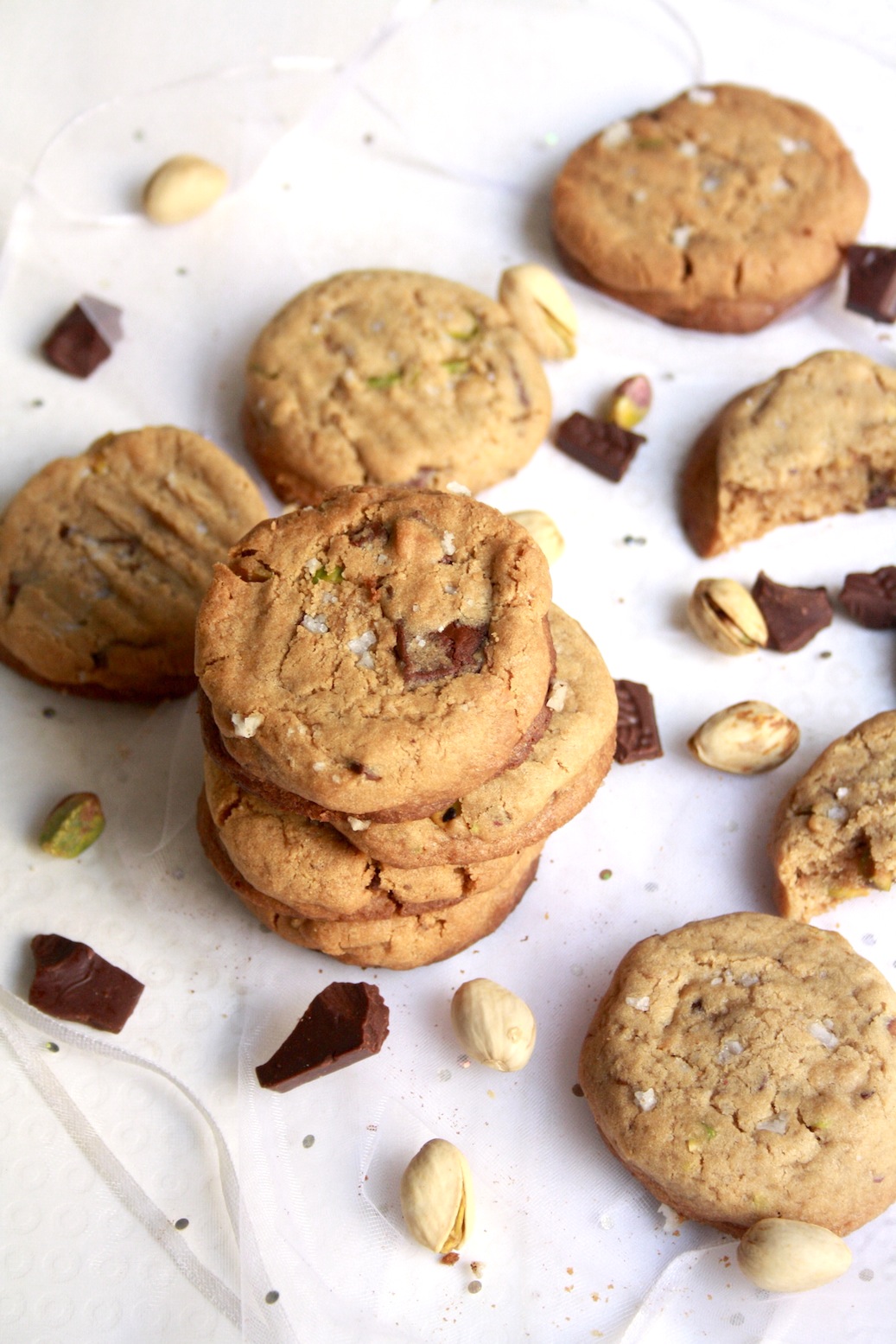 With 72% dark chocolate, smoked sea salt and almonds, this bar of chocolate is illegally good. The bittersweet flavour adds so much heft to the buttery cookie dough, much more than regular chocolate chips do. I don't think there's any looking back.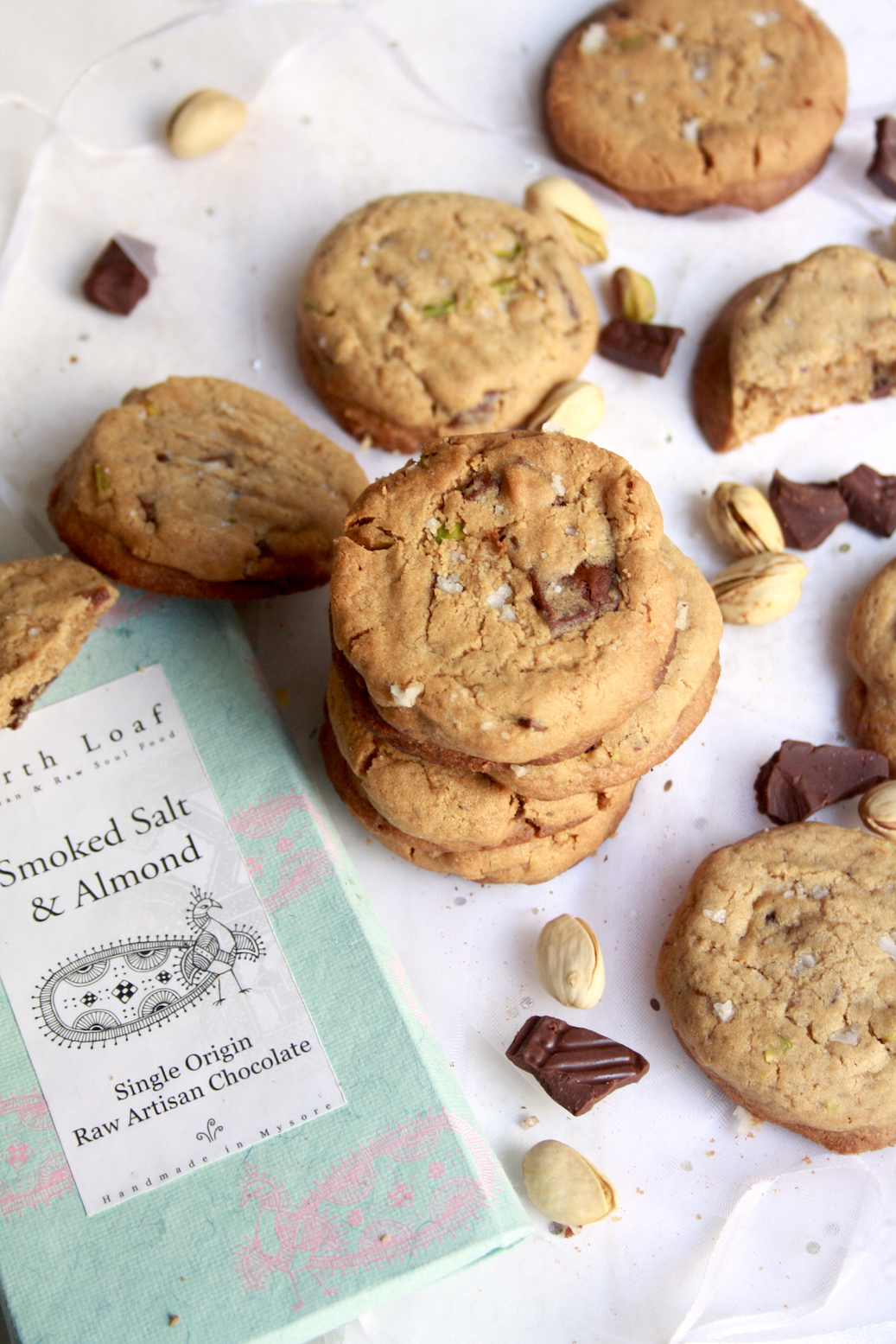 The recipe comes from Joy The Baker's Homemade Decadence, and surprisingly, the basic cookie dough is the same as the one that's been on this blog all along. Add the salted wonders to it, and you have a batch of cookies that will disappear faster than you can imagine. I used only 1/2 cup of pistachios instead of the whole cup in the cookbook, but I didn't find that a stingy quantity at all. In fact, it leaves enough room for the chocolate and cookie dough itself to shine.
I used only brown sugar, no white, and the level of sweetness is just perfect. Chill the dough for thicker, softer cookies or bake them straightaway for thiner, darker, crispier cookies. It's a cookie and you can't go wrong with it.
What you'll need:
1 and 1/4 cups flour
1/2 tsp baking soda
1/2 cup room temp butter (if using unsalted, add 1/4 tsp salt to the flour)
1/2 cup brown sugar
1 tsp vanilla extract
1 egg
70 gms bittersweet chocolate, chopped into bits
1/2 cup shelled pistachios, chopped into bits
Coarse salt, or sea salt, for sprinkling
What to do:
1. Sift the flour, baking soda and salt if using. Set aside.
2. Cream the butter and sugar till pale and fluffy, about 4 minutes. Add the egg and vanilla and beat well.
3. Fold in the flour mixture till just combined. You will have a thick, sticky dough. Toss in the chopped chocolate and pistachios and fold them in.
4. Cover the bowl and chill for 30 minutes.
5. Preheat the oven to 175 C and grease a baking tray.
6. Roll the chilled dough into balls and place on the tray. Sprinkle coarse salt over each. Flatten lightly.
7. Bake for 10 to 12 minutes, till the sides are golden brown and the tops lightly browned. If the cookies are still thick, press down lightly with a fork. I baked the first batch for about 15 minutes to have some variety 🙂
Eat warm!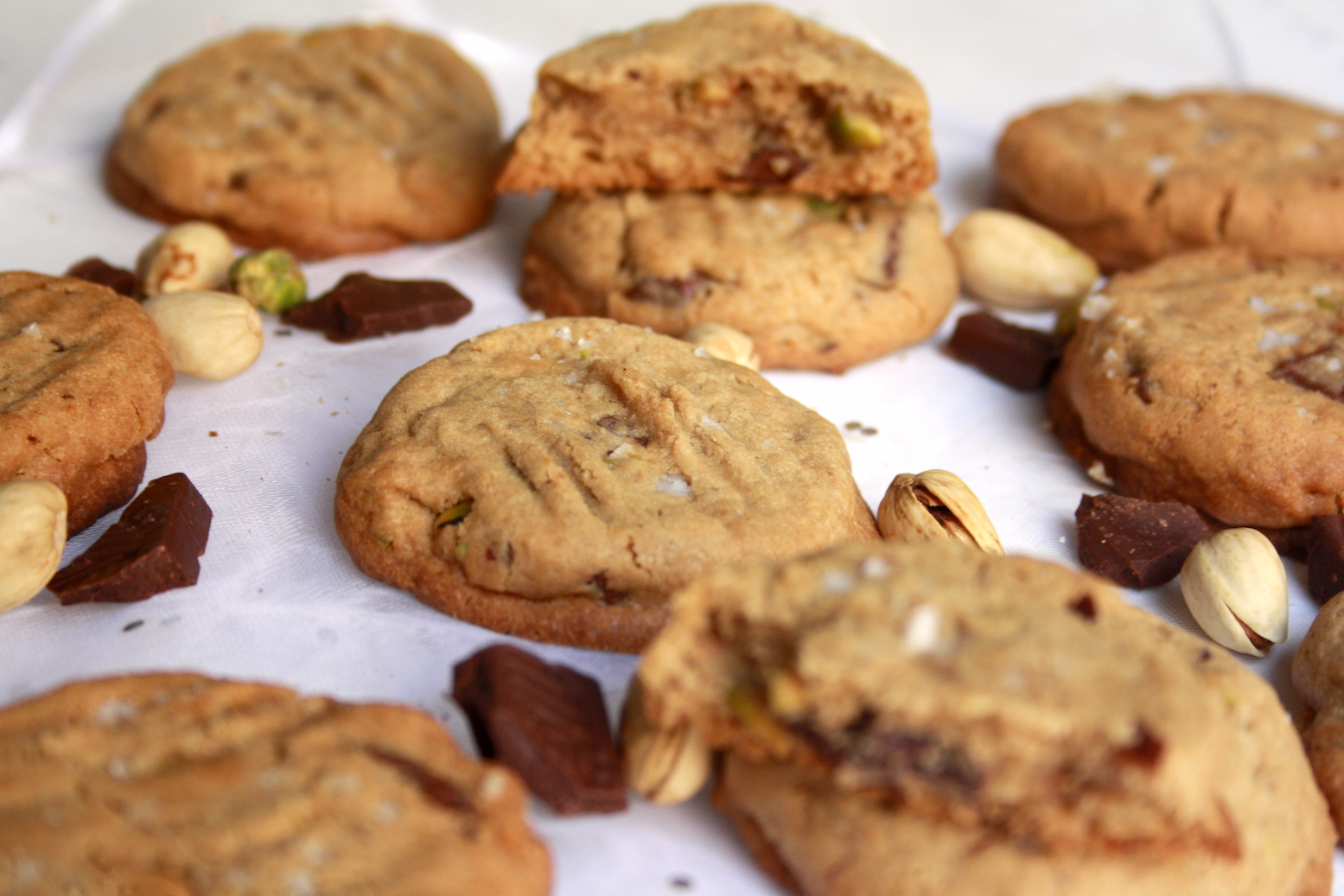 Products from Amazon.in
‹
›