This post is about the little things. Appreciating them, respecting them, falling in love with them. Little things like a tiny bit of a innocent lemon zest that can take a basic cake to another realm. Little things like tangy blueberries suddenly turning a regular old loaf cake into something that calls for a smug smile as you serve it.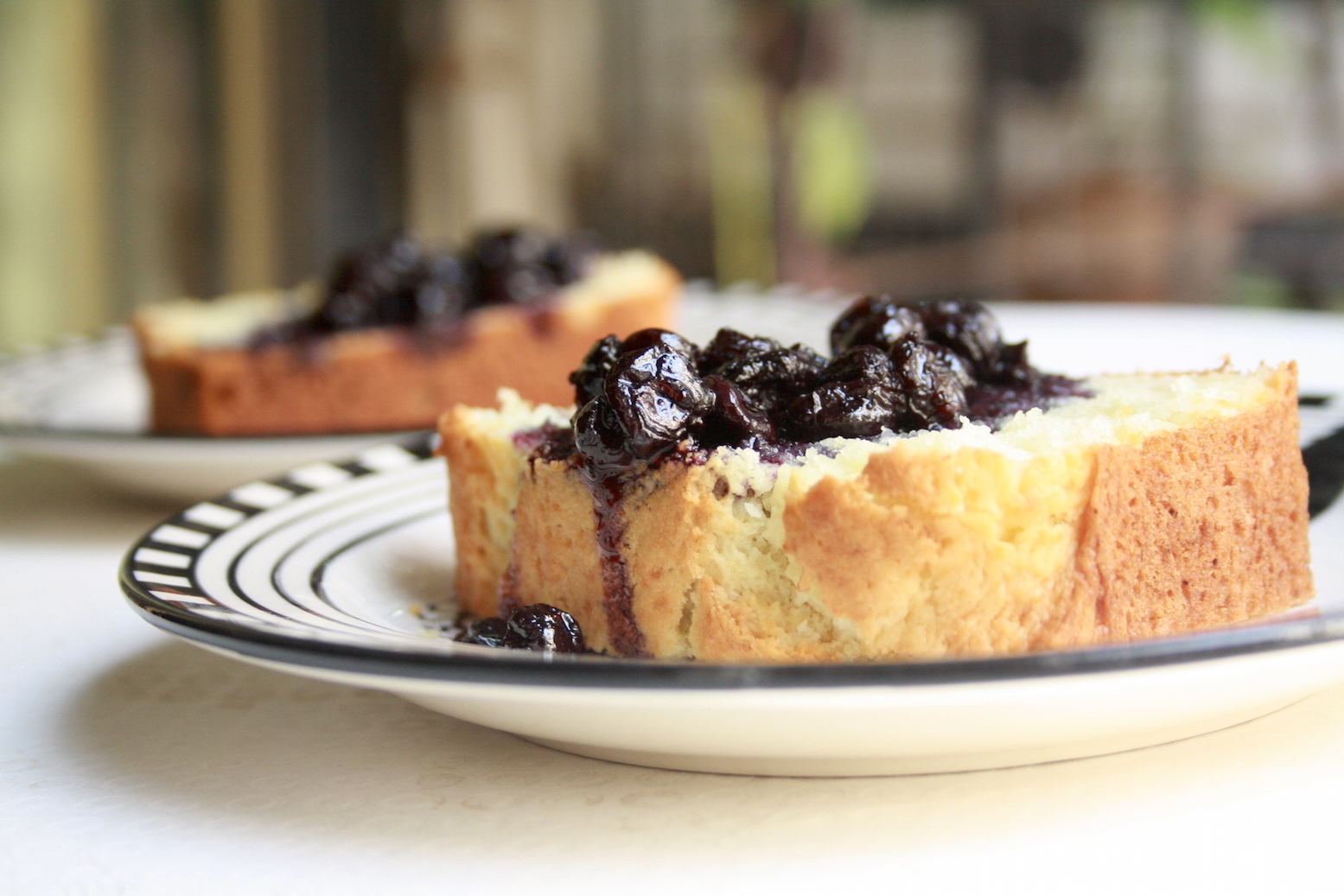 The Smitten Kitchen cookbook taught me that when ricotta cheese meets olive oil, it is no longer a combination to be laughed at, if it ever was. Because what you get is a soft, tender slice of lemony cake, rich but humble, until you spoon a warm spoonful of fresh, homemade blueberry sauce and watch as it soaks right in. Then you break off a piece and forget everything you knew about humility.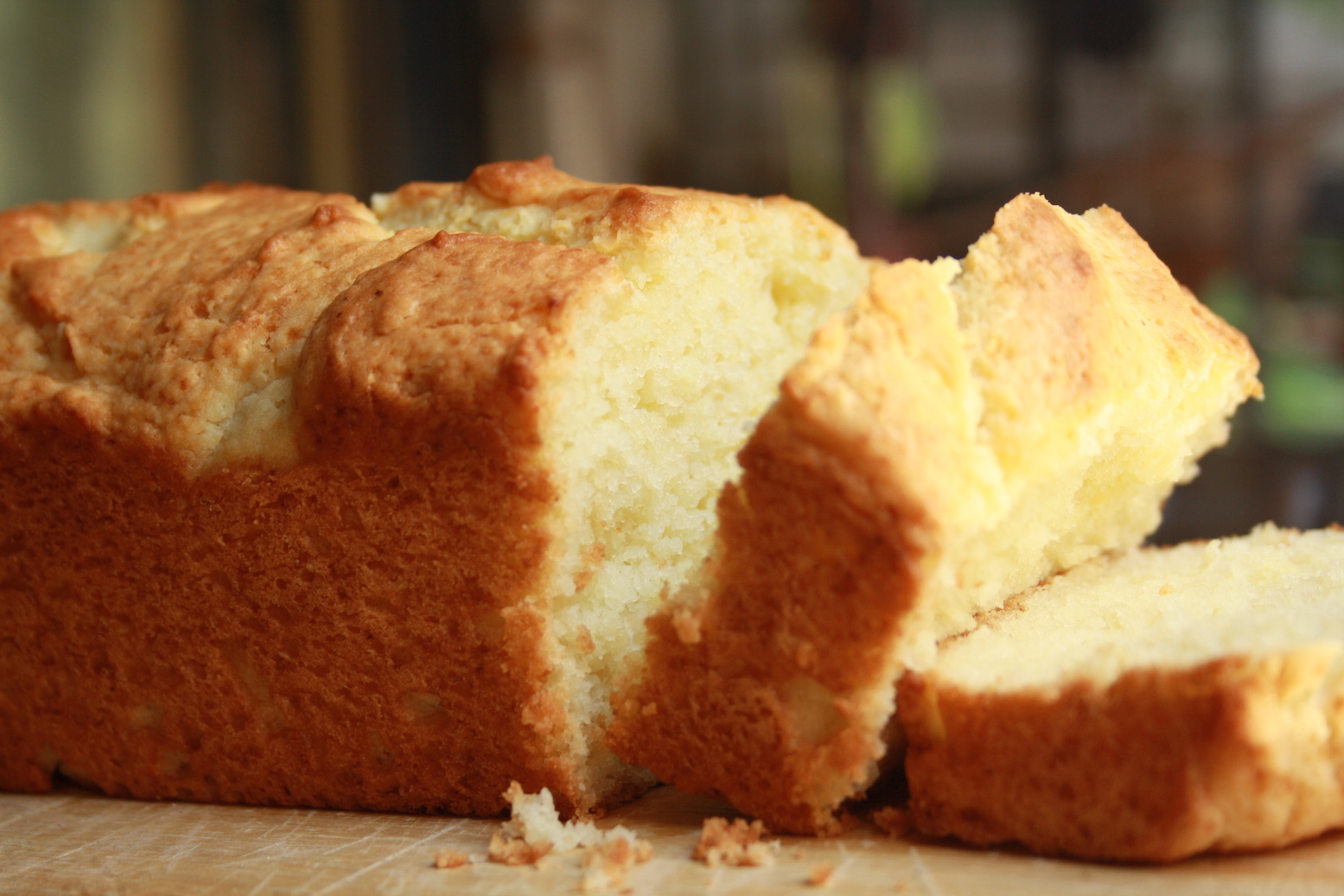 The cookbook has a little story that goes along with each recipe. This time around, the lack of yoghurt led Deb to use ricotta cheese. While you will find it on www.foodesto.com, I realised malai paneer would be a terrific substitute too, if that's what you have on hand. Deb tops the cake with a grape coulis, I settled on blueberries because I had a handful that needed finishing and when cooked with sugar, they transform into a chunky, wonderful sauce that I could have probably eaten as is.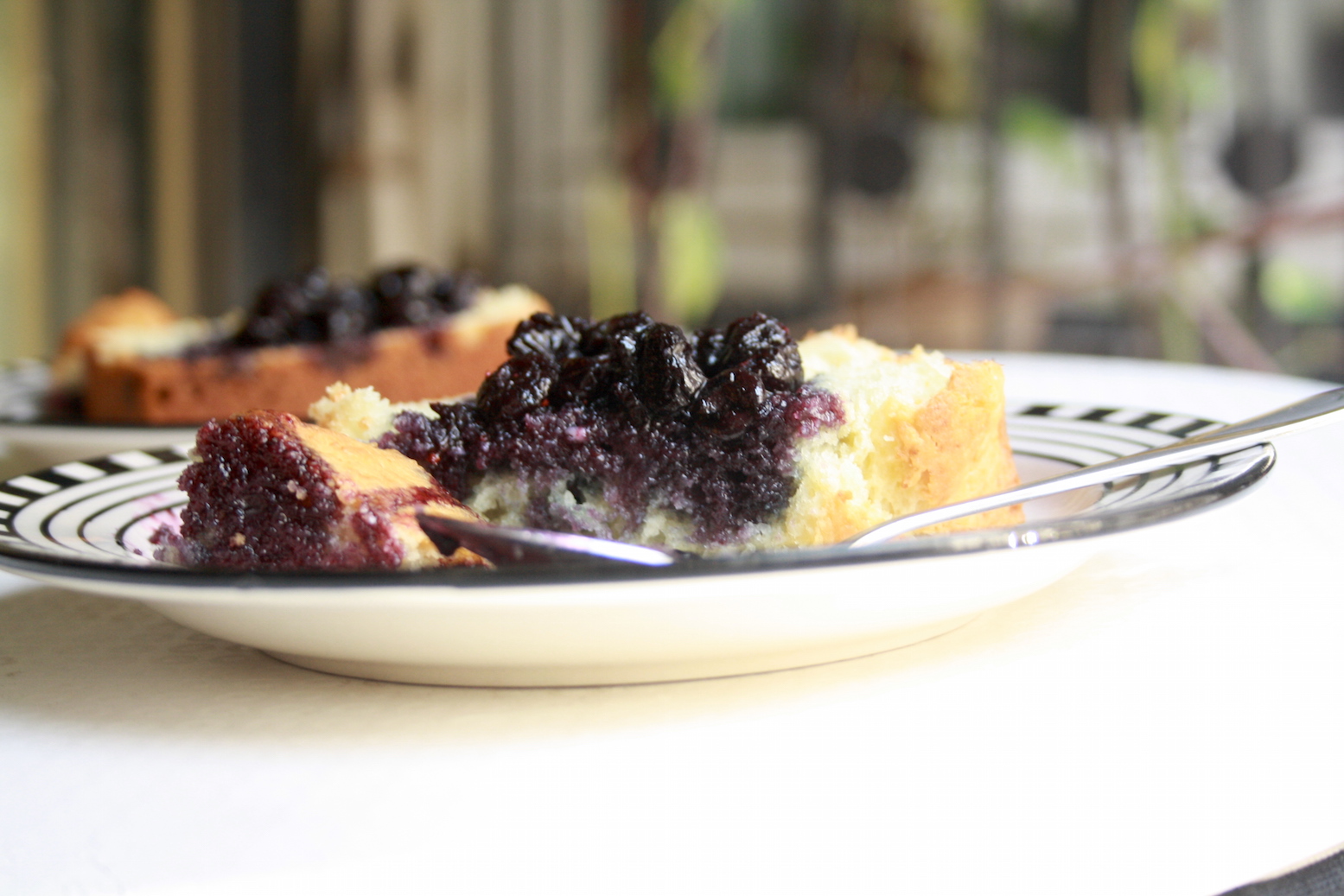 Even without a sauce of any kind, this cake is miraculous. Moist with the olive oil, super soft with the ricotta and fabulously citrusy with the lemon zest. It needs nothing but black coffee and the smuggest expression you can muster because who knew the little things could do so much? You did, that's who.
I need you to make this. For the sake of little things everywhere.
What you'll need:
For the cake
250 gms ricotta cheese
1/3 cup olive oil
1 cup caster sugar (I used 3/4th cup because I also had some sauce as a topping. Even without it, 3/4th cup is sufficient if you prefer a subtle sweetness)
1 lemon
2 eggs
1 and 1/2 cups flour
1 and 1/2 tsps baking powder
1/4 tsp baking soda
1/2 tsp salt
For the blueberry sauce
1/4 cup blueberries, frozen or fresh (If frozen, allow to thaw for 1 hour in the refrigerator)
2 tbsps caster sugar, more as per taste
1/4 cup water
Squeeze of lemon
What to do:
1. Sift the flour, baking powder, baking soda and salt. Set aside.
2. Preheat the oven to 175 C and grease a 9″x5″ loaf tin or 9″ springform tin.
3. In a large bowl, mix the ricotta, olive oil and sugar. Zest the lemon straight over this mixture and stir in.
4. Add the eggs one by one, mixing after each.
5. Add the flour mixture and fold it in gently.
6. Pour into the prepared tin, even the top and bake for 30 minutes till the top is golden brown and a toothpick comes out clean. Allow to cool slightly while you make the sauce.
7. Combine the ingredients for the sauce in a small saucepan on low heat. Bring to a simmer, stirring constantly. Adjust sugar, water and lemon juice to suit your tastebuds. Allow to cool and thicken for a few minutes, then slice the cake, spoon the sauce over and serve.
Enjoy!
Shop this recipe!
This post contains affiliate links.