I don't know why I put off making hummus all this while. It took an attempt at homemade falafel to realize hummus had to be made first. Falafel without hummus, as Joey says, would be like Friday with no two pizzas.
This hummus is creamy and classic. With toasted pita and your favourite sliced veggies, this is one dip that can do no wrong.
Also, say hello to my sister's fingernails 🙂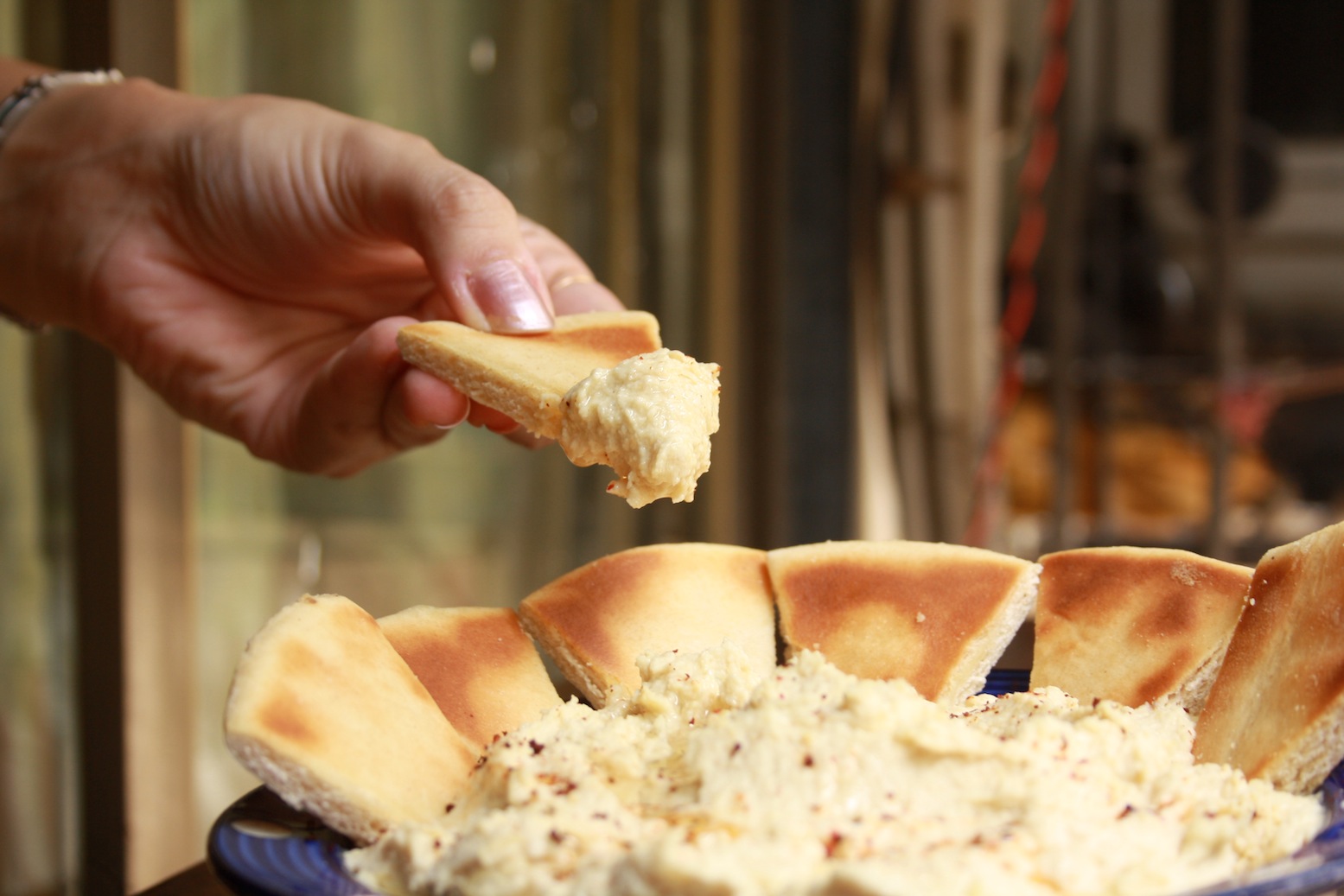 It's pretty amazing, that the trick to smoother hummus lies in peeling the chickpeas after they're cooked. This lovely recipe said so and I looked no further.
My happy helpers, because they are family and must stick by me always, peeled the chickpeas while I got on with the more fun task of making the falafel. Stay tuned for that 🙂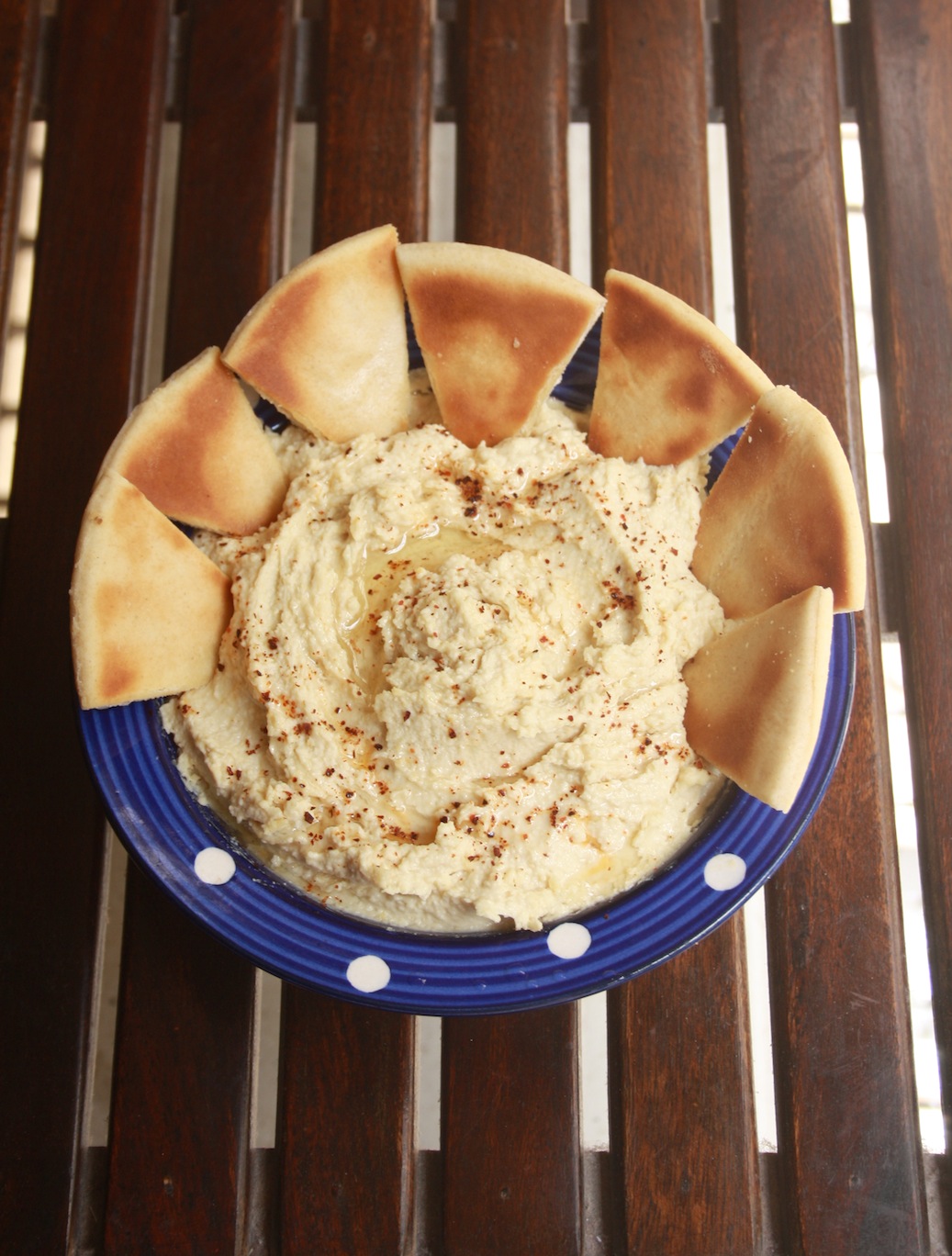 Hummus is one of those dips where things can get very, very personal. I realized I prefer it with more lemon, more chilli and with less tahini than I used. Feel free to play around! Speaking of tahini, look how easy it is to make! No more overpriced bottles from fancy looking stores.
A bit nondescript to look at, but kind on the wallet 🙂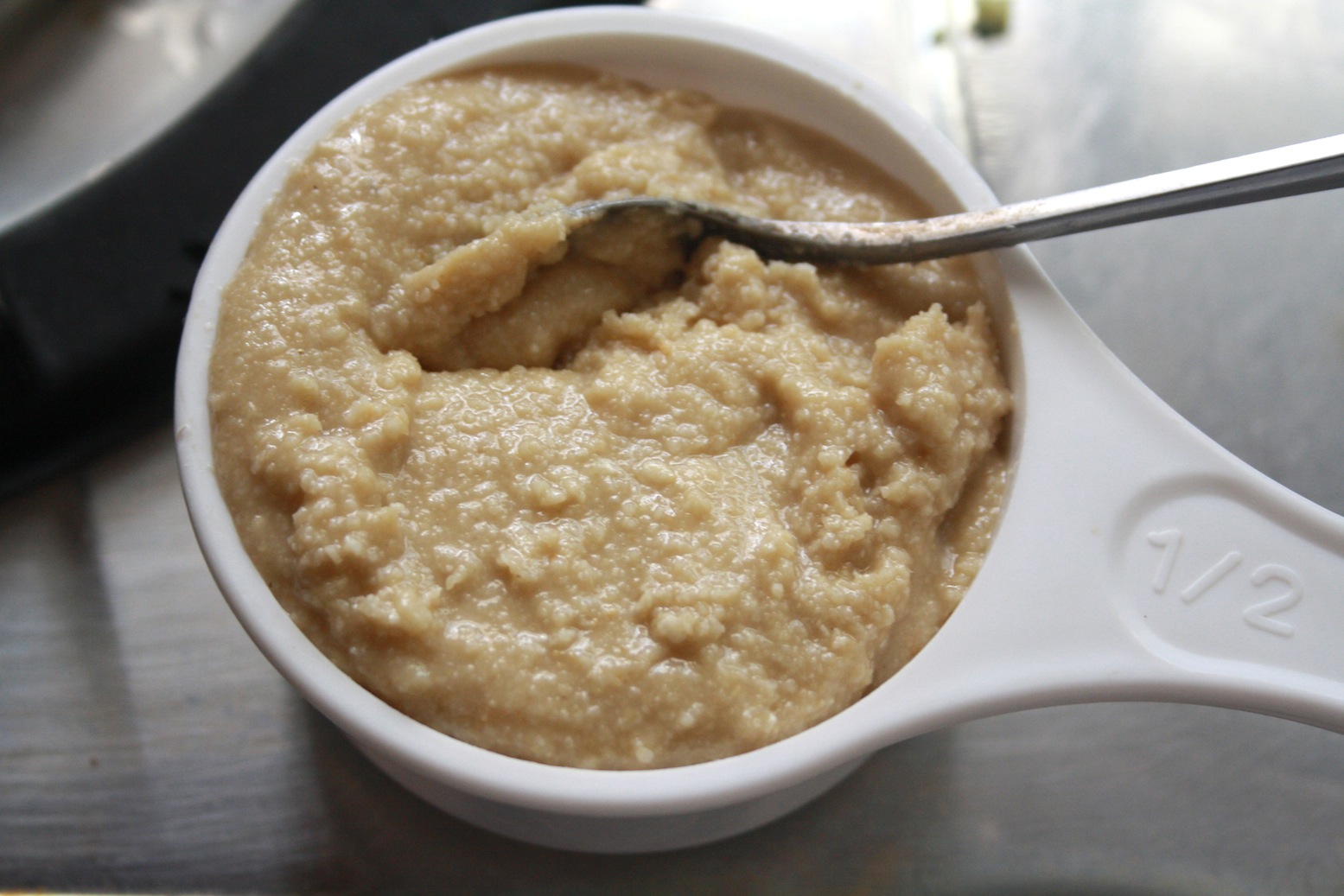 Depending on how creamy your tahini is, and how much you process the chickpeas, your hummus will be that much creamier. It all comes back to how much olive oil you prefer to use. I left the tahini with a bit more texture and therefore had a bit more texture in the hummus as well. Without the tahini, the hummus won't be as hummus-y, you'll know what I mean when you taste it. So spend an extra 15 minutes and make it 🙂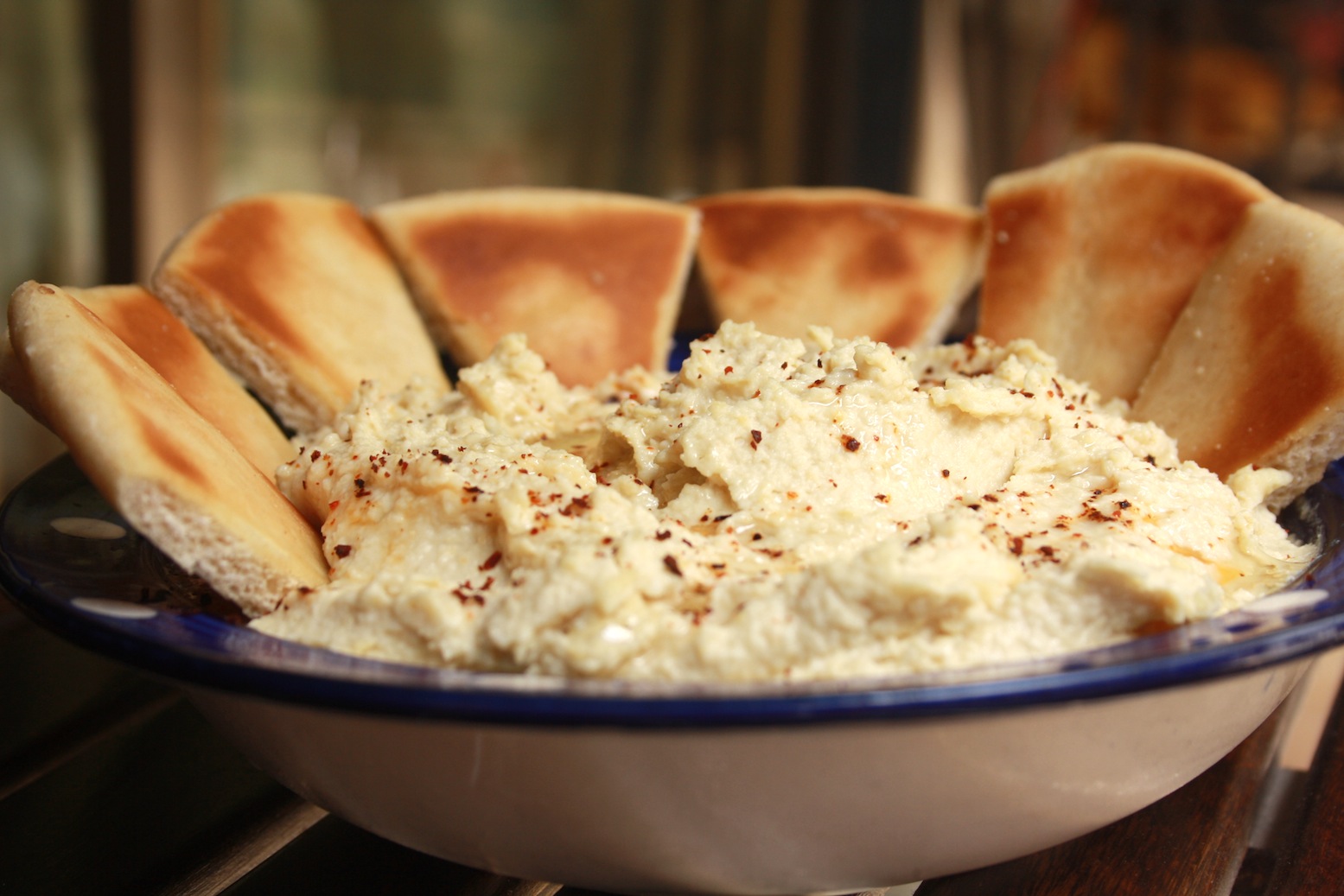 I made the tahini the night before and soaked the chickpeas overnight. The next morning, it was 10 minutes in the pressure cooker, 5 minutes with the food processor, and it was allll done and ready to be dipped into with whatever your heart desires.
What you'll need:
For 1/2 cup tahini
1 cup white sesame seeds (available on Big Basket if you want to order online)
2.5 tbsps olive oil
Salt, to taste
For about 2 cups hummus
2/3 cups raw chickpeas, soaked overnight
1/4 to 1/2 cup tahini, depending on personal preference
2 tbsps lemon juice, to taste
2 cloves garlic, chopped
1 tsp salt, to taste
1/4 cup chickpea soaking liquid, or plain water
2 tbsps olive oil
Sprinkle of chilli flakes
What to do:
1. For the tahini: Toast the sesame seeds in a pan on medium heat, till lightly browned, about 5 minutes. Allow to cool completely. Process in a food processor for 2 to 3 minutes until they form a crumbly paste, then add the olive oil and process again, adding more oil to reach the desired consistency. Refrigerate in an airtight jar if not using immediately.
2. For the hummus: Drain the soaked chickpeas, keeping the liquid aside. Preferably in a pressure cooker, boil the chickpeas with enough water to cover them completely, for about two whistles or till they are soft. Allow to cool, then rub each to get the skin off. Process the peeled chickpeas in a food processor till you have a crumbly mixture, for about 1 minute. Add 1/4 cup tahini, lemon juice, garlic and salt and process again. With the food processor running, add up to 1/4 cup of the chickpea liquid or more for thinner hummus, till smooth and creamy. Adjust seasoning and add more tahini. Give it one final whirrrrr in the processor and you're done.
3. Tip the hummus into a bowl and refrigerate for 30 minutes for the flavours to blend. When ready to serve, drizzle generously with olive oil and sprinkle chilli flakes for a little heat. Toast some sliced pita bread on a greased pan and serve along with your favourite sliced veggies 🙂
Without a food processor, making both the tahini and hummus is a bit less efficient. You could use a regular blender but be prepared for a more paste-like texture. It'll still be delicious though 🙂