Bit of a long title, I'm sorry. But every word in it is bursting with flavour. It had to be done.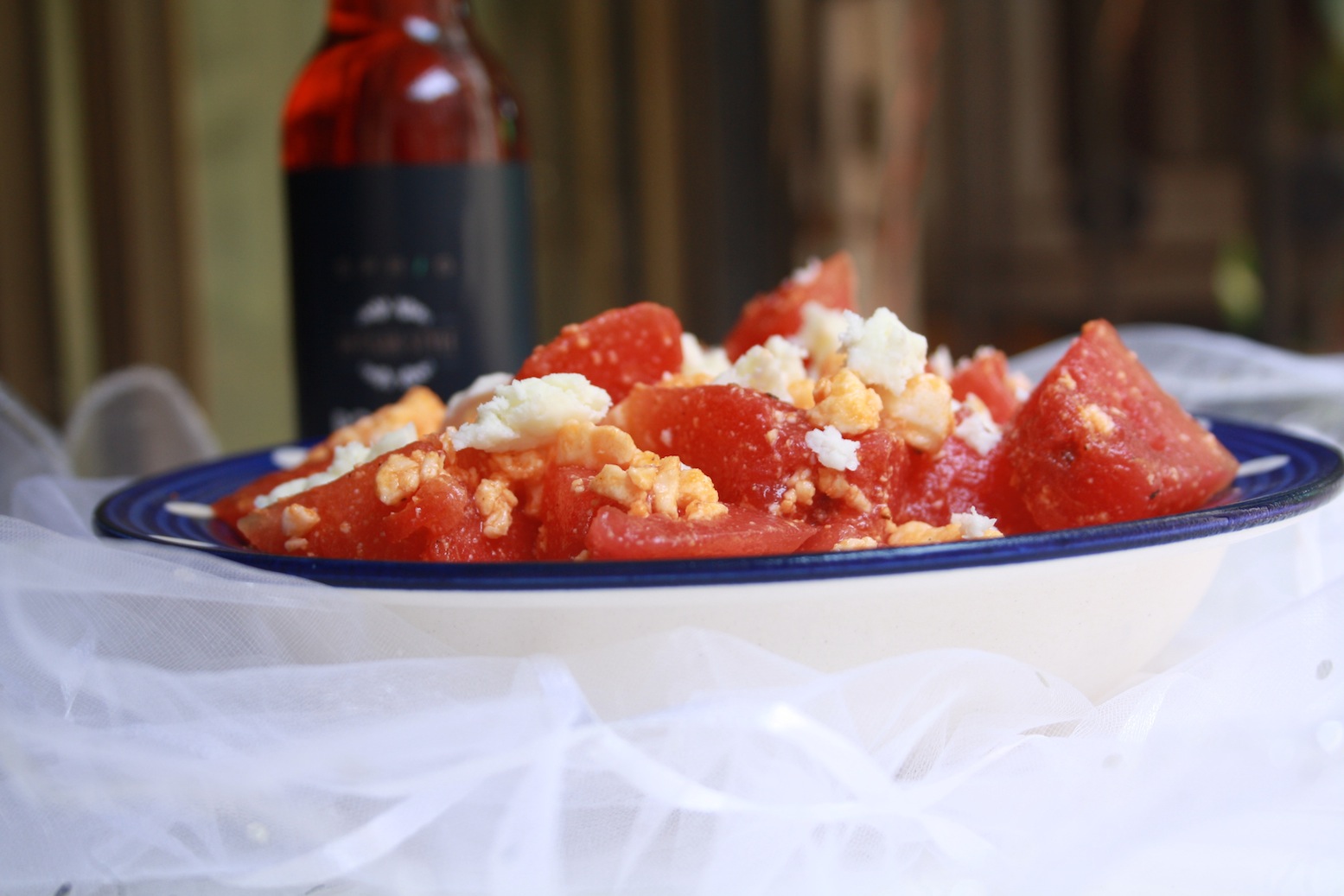 I'm still on the salad spree thanks to Sprig and its amazing spices, seasonings and of course, this Roasted Chilli Oil. So good. Takes your average salad dressing to a whole new level.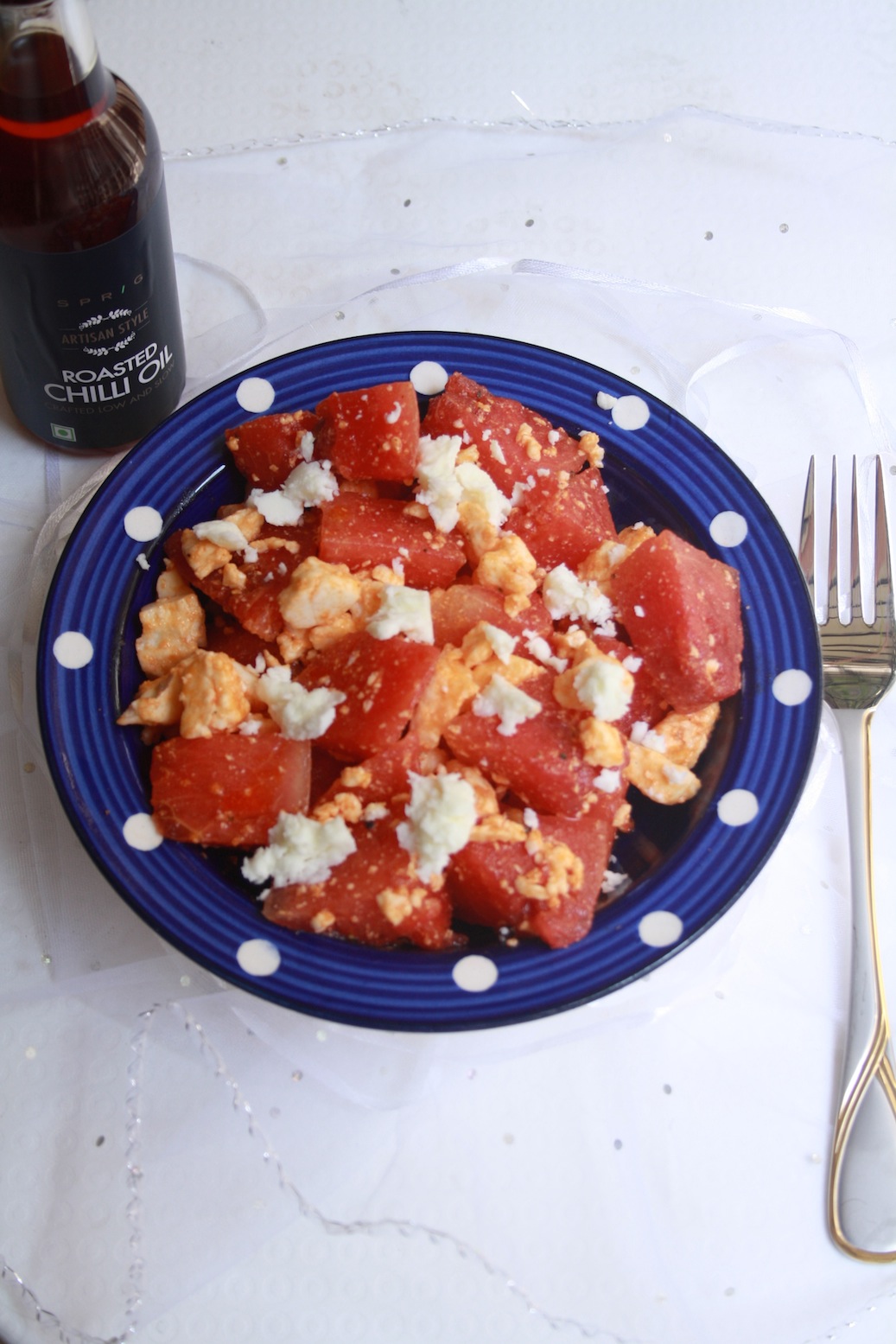 Watermelon is my favourite, favourite, favourite summer food. More than mangoes, or even ice cream.
I can go through bowlfuls of it, or sink my teeth into a massive slice ignoring all social convention. When topped with feta, this watermelon craze is something else. And when topped with this chilli oil, summer doesn't seem so bad after all.
The thing that will strike you first, is the colour of this roasted chilli oil. A deep, beautiful orange (that colours the feta too!) thanks to the fiery chillies that go into it. It has a strong flavour but not enough to make you go running for cold water. And this comes from yours truly, whose spice tolerance is embarrassingly low 🙂 I never thought moving away from a traditional olive oil dressing would taste this good. Or that a watermelon feta salad even needed a further flavour boost. But I guess a good thing can become better! This is a fresh, light salad, best served chilled. Grab a fork and be prepared for a sweet-salty-spicy-sour kick!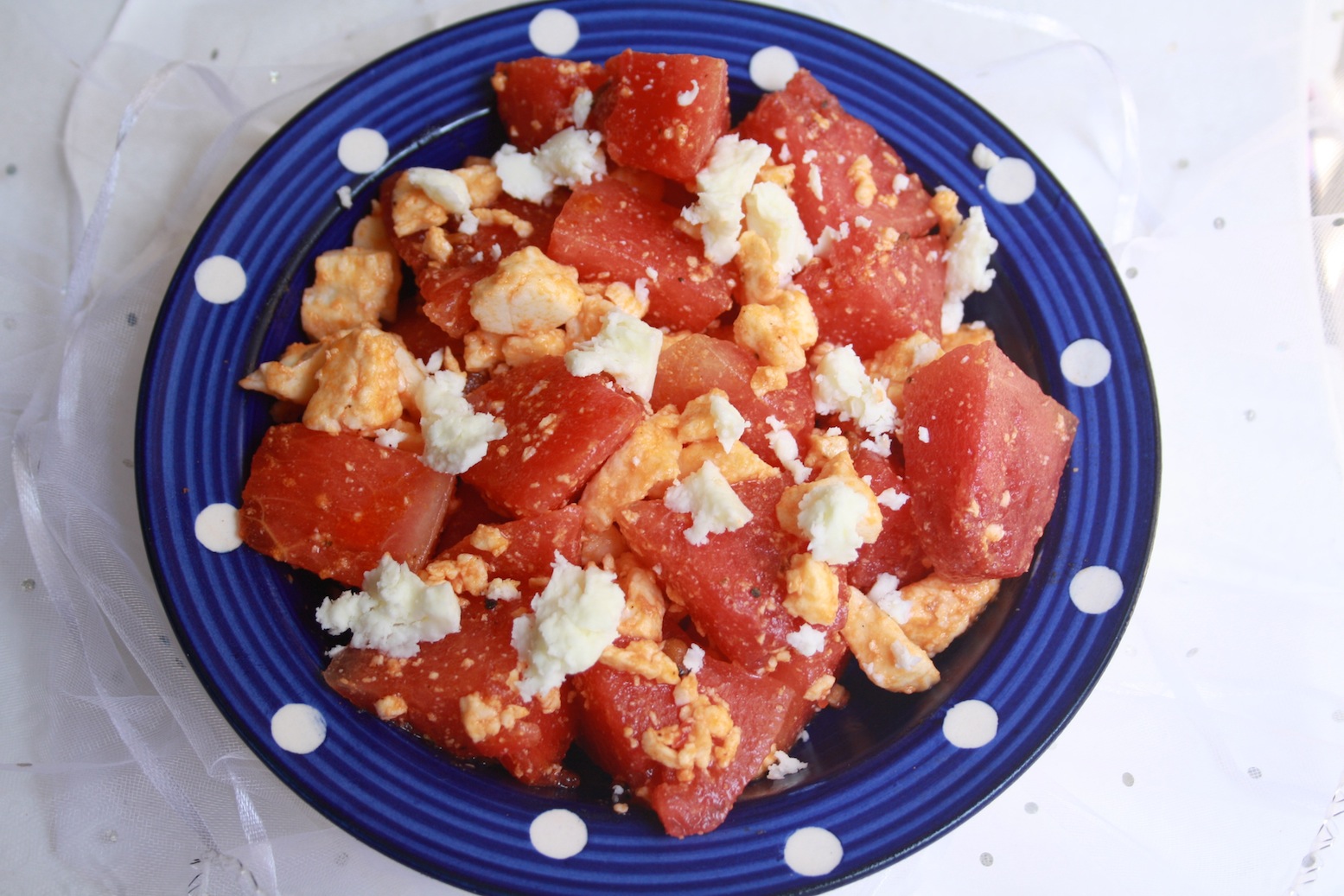 The proportions below will make one medium-sized bowl of salad. I was tempted to use phrases like 'a little bit of feta' but I've tried being specific 🙂 In the end though, it depends on the flavour levels you're looking for.
What you'll need:
12 to 15 bite-sized pieces of watermelon, deseeded if you have the patience
30 gms feta cheese (available at Big Basket)
1 capful Roasted Chilli Oil / olive oil
Half a small lemon
Salt and pepper, to taste
What to do:
1. In a large bowl, add the watermelon pieces and crumble the feta over them, using more or less as needed.
2. In a separate small bowl, mix the oil, juice of half a lemon, salt and pepper. Taste and adjust seasoning.
3. Pour over the watermelon feta mixture and stir gently to coat evenly.
4. Chill for just 5 minutes before serving. Bright sunshine makes a good accompaniment 🙂