I have this issue of not letting things go. Once something gets into my very hyper-active brain, I'm done for. This said something does not leave till resolved. The subjects are varied. Work deadlines that seem impossible to meet, a shiny bauble I saw that I know is JUST not worth its price, a fictitious holiday where everything but actually going is planned in great detail in my head, aaaaand….blueberries.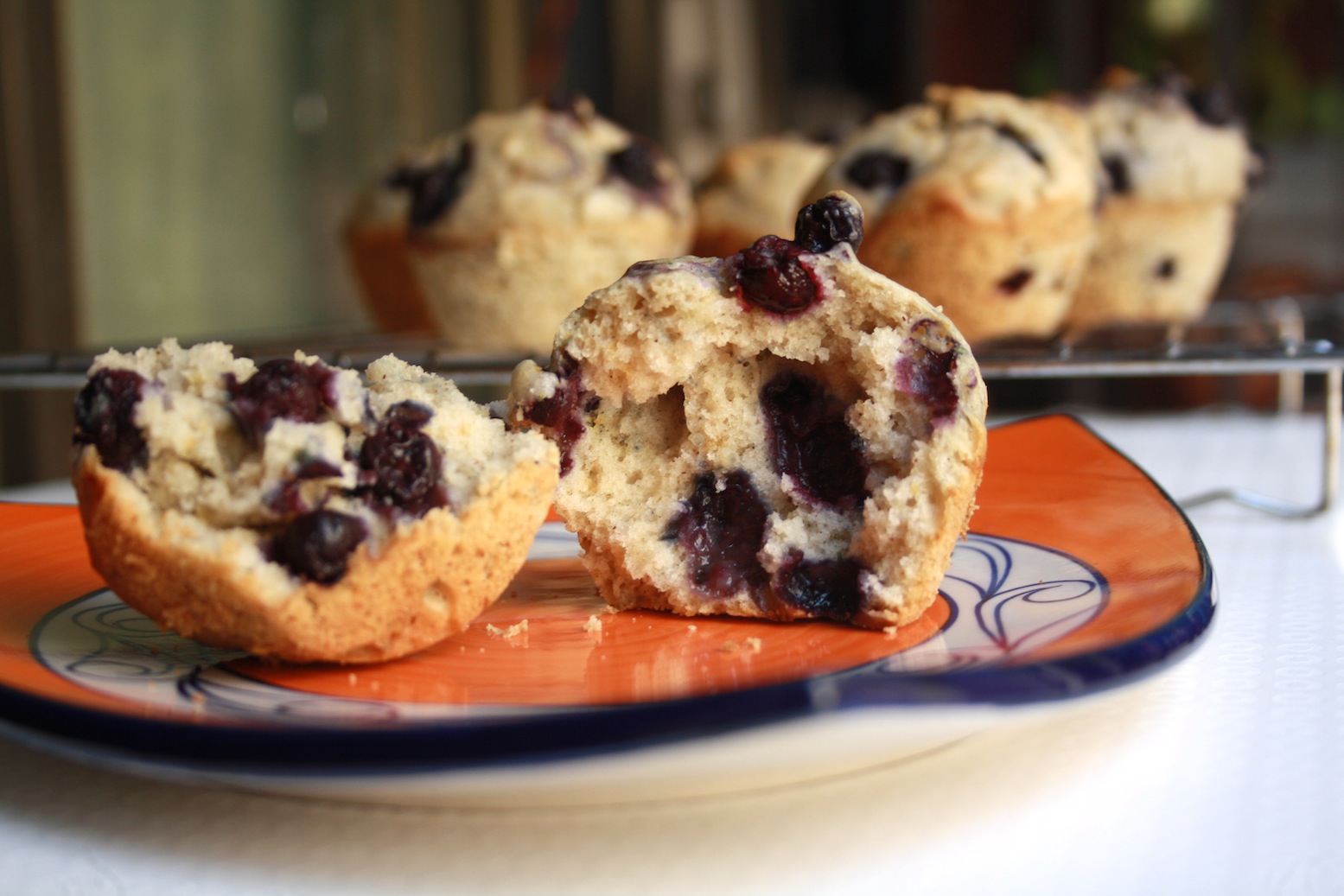 It is unfair that a fruit can torment me so much. And I love all (ok, most) fruits. It wasn't about where to get blueberries in Mumbai, it was about where to get them without having to take a loan.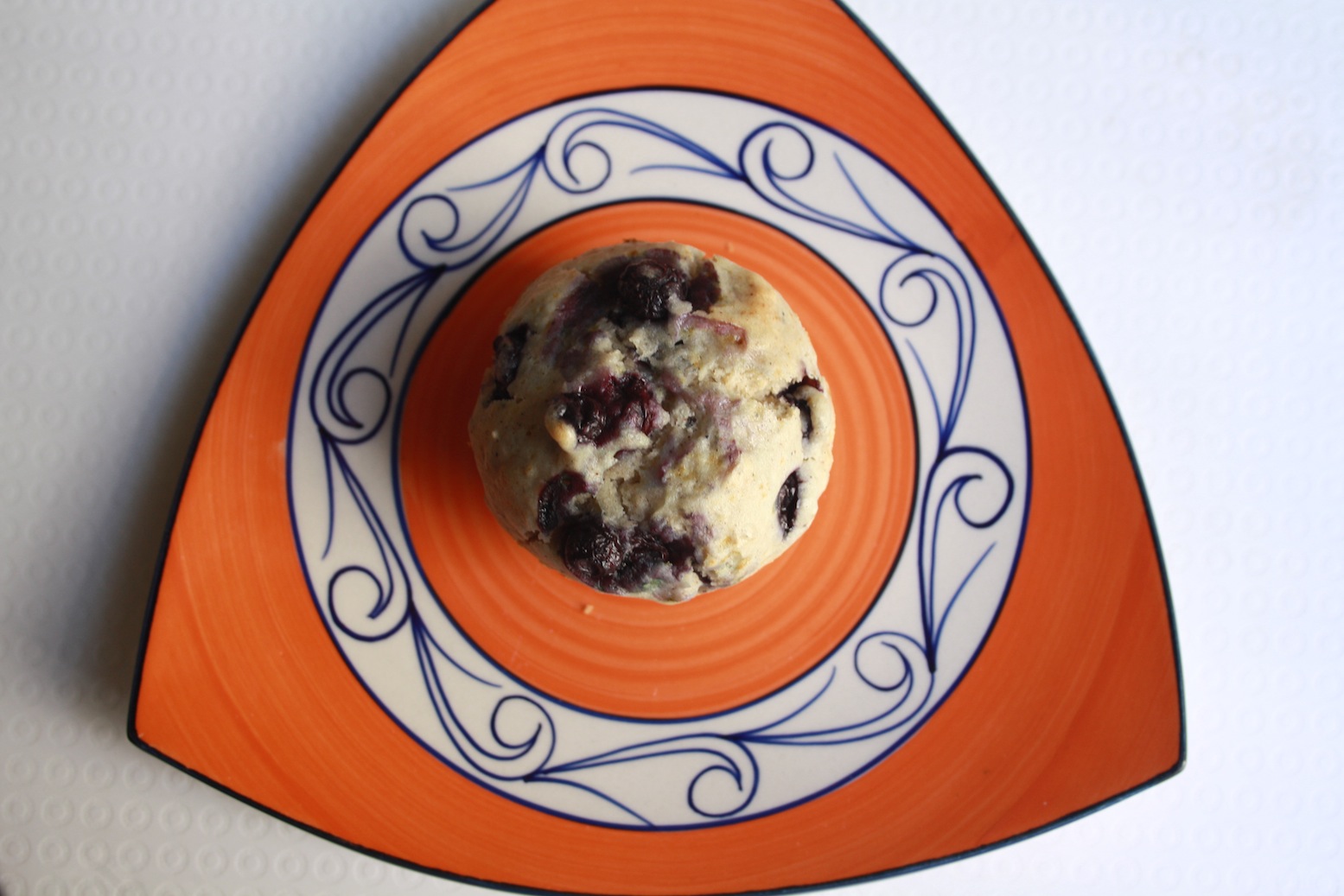 Most gourmet food stores sell like 4 blueberries for a million rupees. I should mention that chronic exaggeration is another one of my issues.
But, if you have called a hundred stores, run into yet another hundred, all in the hope of finding a cheap box of these itty bitty delicious things, you will feel my pain.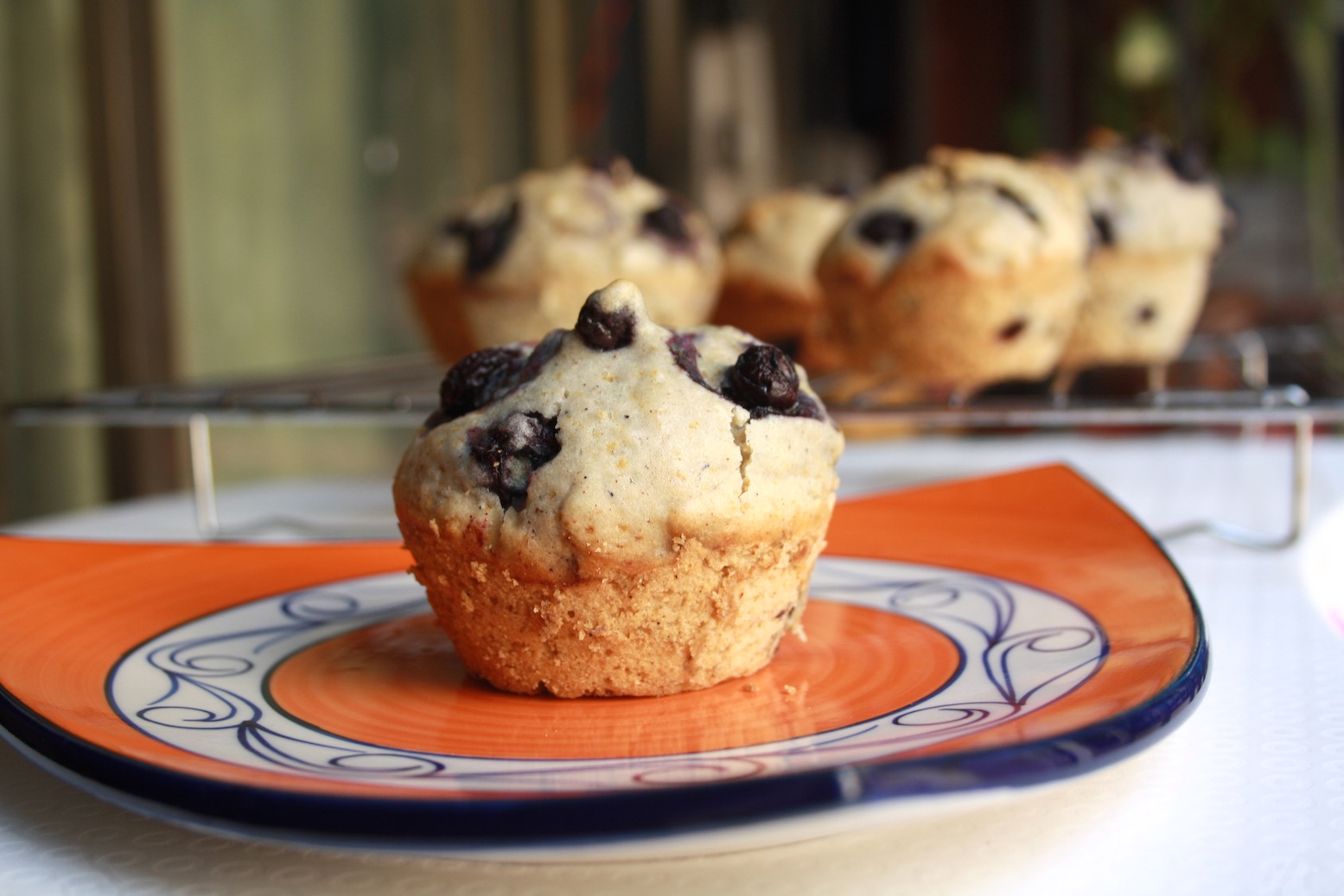 I LOVE blueberry muffins. I would not rest till I had a batch of my own at home. Yes, you see them at coffee shops all over the city, but that still didn't explain where I could buy them. After another random afternoon of Google searching, I chanced upon Regal Stores in Bandra (number available online) that sells frozen blueberries, affordable, and in bulk. I therefore have a huge hulking box sitting in my freezer right now. I felt so berry good.
There's no need to thaw them and they taste just as good as fresh blueberries would. Win win.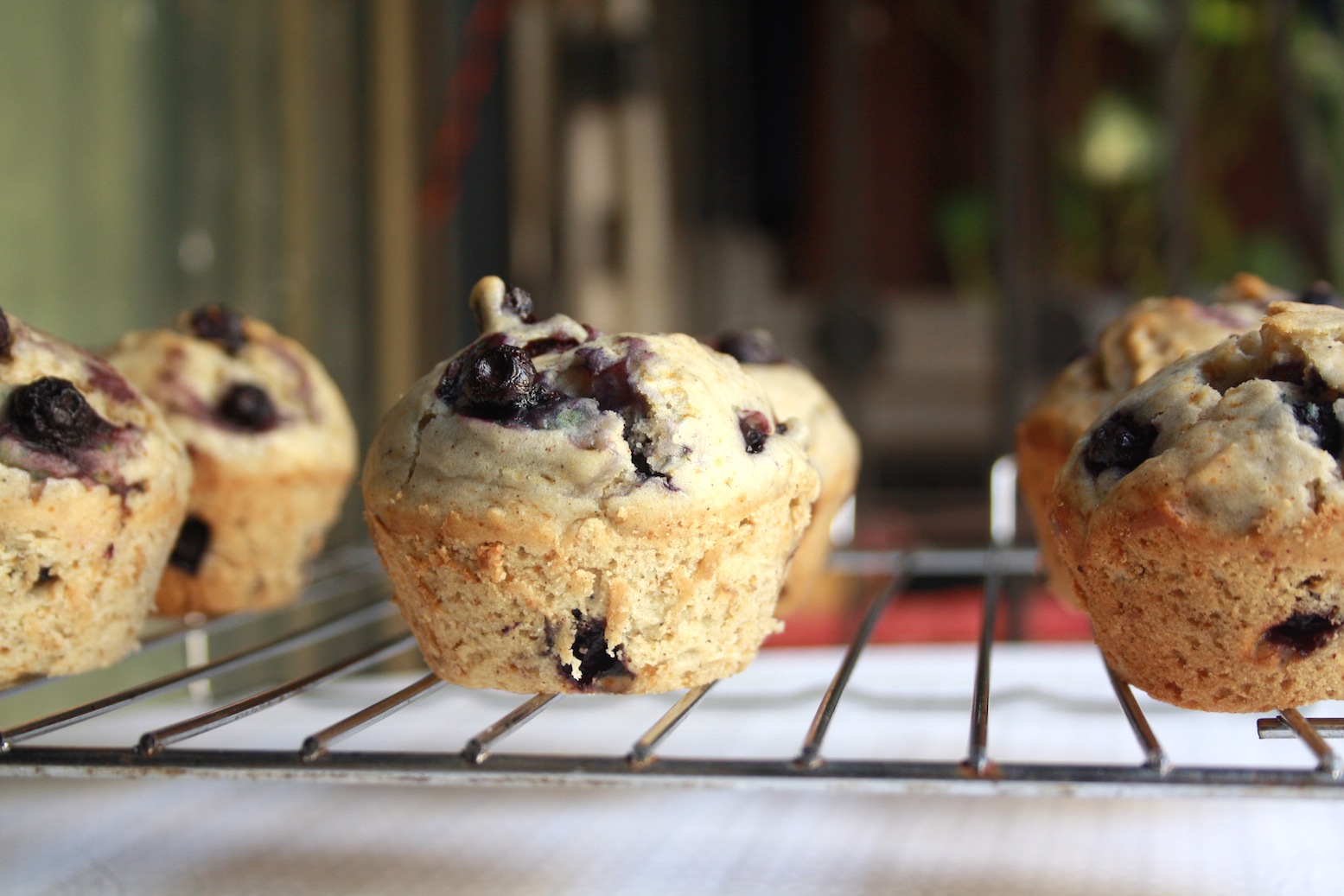 I don't know if I'm the only one who's taken so long to discover frozen blueberries in Mumbai. If so, please don't laugh. Just eat 🙂
I went to an old favourite source to discover the best way to make these muffins. I wanted jumbo muffins. Hearty, big, bursting with blueberries. That gorgeous purpleness oozing all over the place.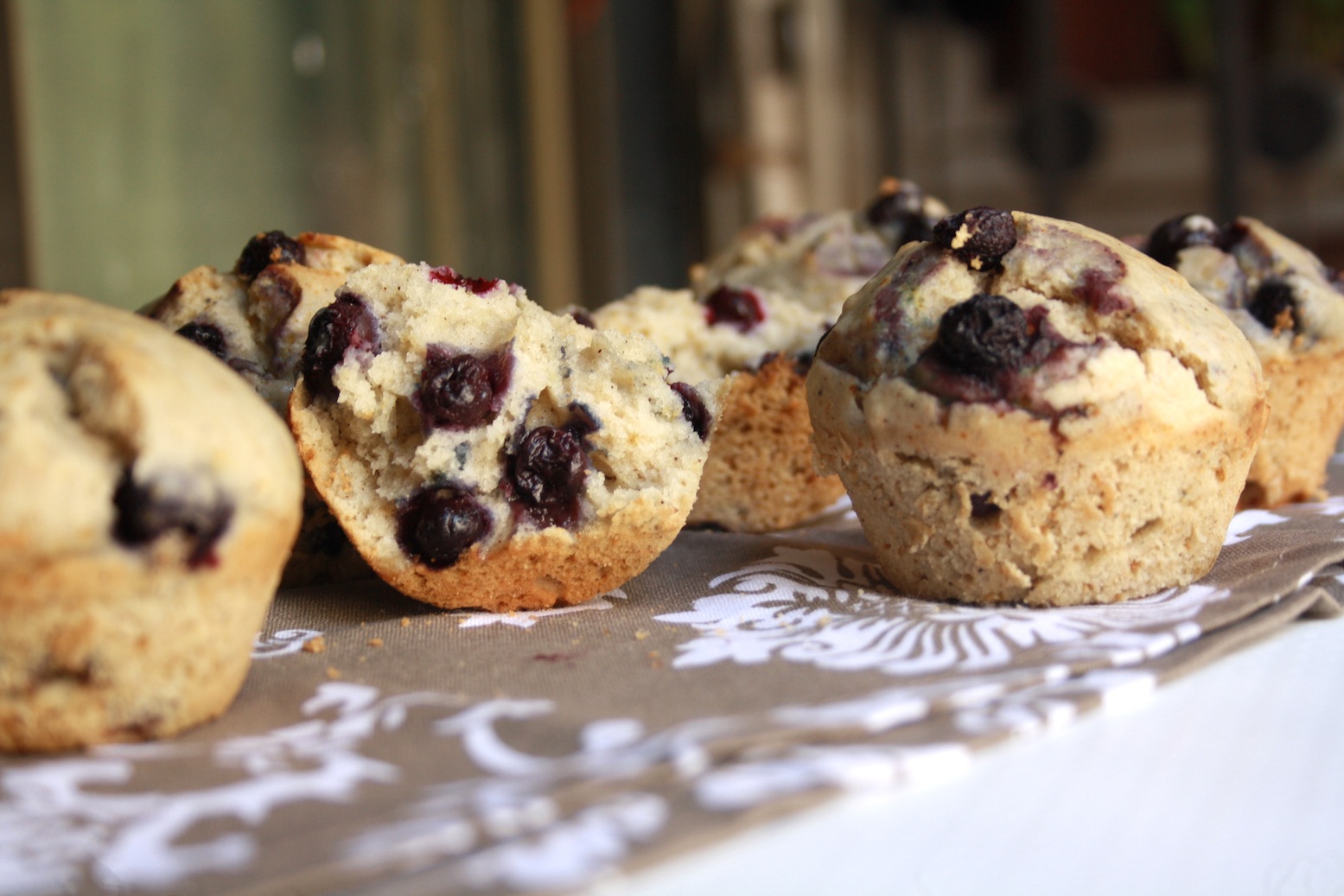 The great part about these muffins is they're fairly low-fat. 1/4 cup oil isn't much divided among 6 muffins, right? It also means no creaming, making this is a really quick recipe. Try them with a more nutritious flour and you have a pretty justifiable breakfast ready. The reason I didn't go with barley flour this time, is it's fragile and I didn't want the blueberries breaking the muffins apart. If you try it, do share!
They're crusty on the top because of the initial burst of high heat for tall muffins. Soft on the inside, delicious when warm. Even better with tea. Maybe with a dollop of cream cheese? No judgement.
About the most satisfying things I've ever made. The pursuit of blueberries. I could really write my own movie. A drama, perhaps?
The proportions here make 6 hearty muffins depending on the size of your moulds. Double, triple, or further, as needed 🙂
What you'll need:
1 and 1/2 cups flour
2 tsps baking powder
A pinch of salt
1/2 tsp cinnamon
1 egg at room temp
1/2 cup caster sugar
1/2 cup buttermilk (plain milk with a few drops of lemon juice; or feel free to use just plain milk but buttermilk gives a better texture)
1/4 cup vegetable oil
1/2 tsp vanilla
3/4 cup blueberries, fresh or frozen (no need to thaw)
What to do:
1. Sift the flour, baking powder, cinnamon and salt. Set aside.
2. Preheat the oven to 220 C. Grease 6 muffin moulds (or more as needed).
3. Beat the egg and sugar till combined. Mix in milk, oil and vanilla and beat well. You can do this all by hand. The mixture will be pale yellow and smooth once combined.
4. Fold the wet ingredients into the dry, gently. Do not overmix, but stir slowly till the flour is just combined. Fold in the blueberries. The batter will be thick but resist the temptation to mix vigorously, you will land up with tough muffins.
5. Divide the batter equally into the muffin moulds, filling them almost to the top. Try and ensure not too many blueberries stick to the bottom of the muffin moulds, for easy removal later. Add a few more blueberries to the tops if you like.
6. Bake for 5 minutes at 220 C, then keeping the muffins in the oven, lower the temperature to 190 C. Bake for another 20 to 25 minutes till the tops are browning and a toothpick comes out clean, whichever happens first.
Allow to cool for just a bit before eating. Piping hot blueberries are dangerous 🙂