This cake is the perfect way to end a Saturday evening of pizza and a FRIENDS marathon. Not the wildest, but definitely the tastiest. Just saying.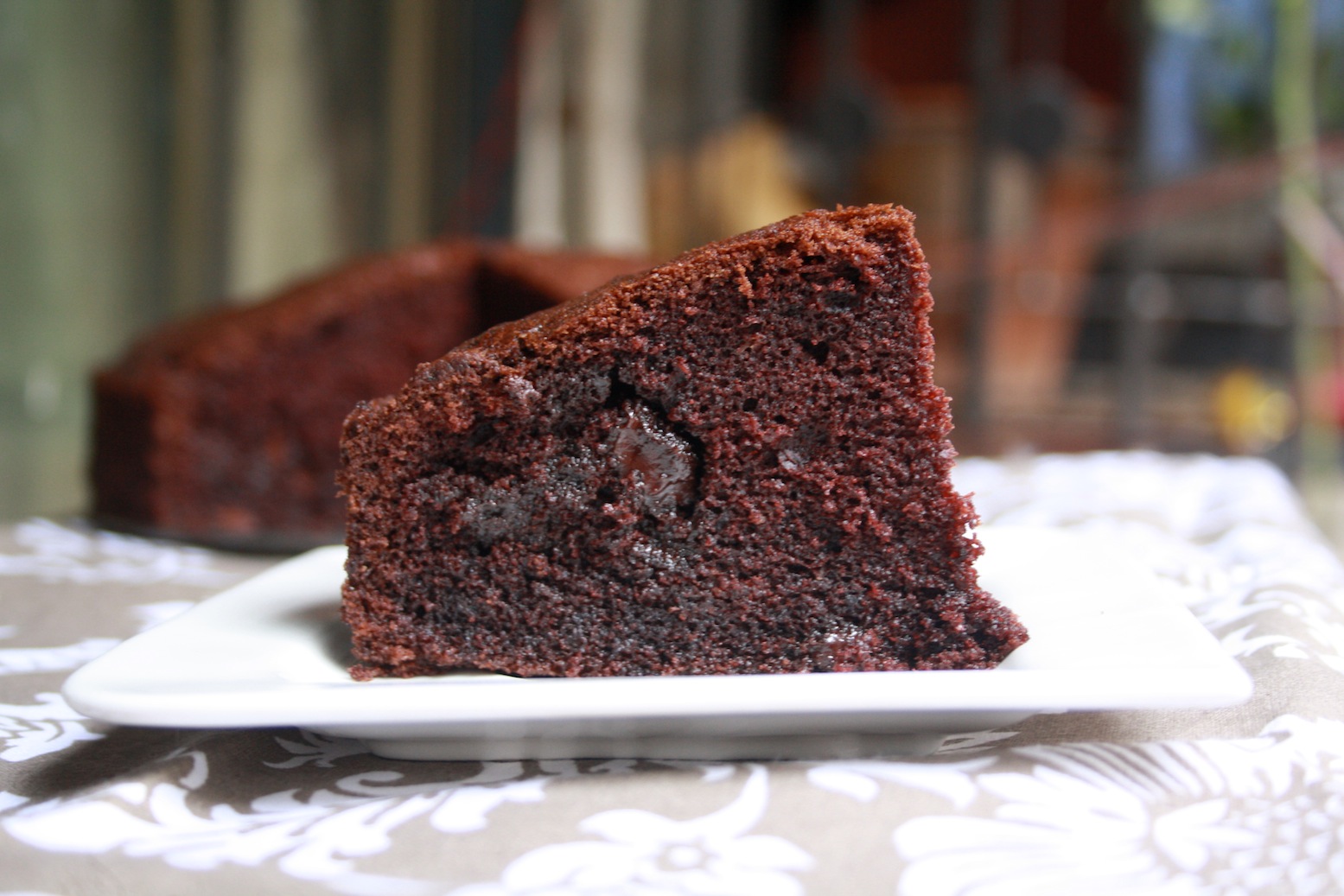 This is my favourite pound cake yet. Buttery as always, but not in a way that makes you hate yourself. Plenty of cocoa and melty chocolate chips make it impossible to stop devouring slice after slice. This blogging thing is testing my self control to the absolute limit.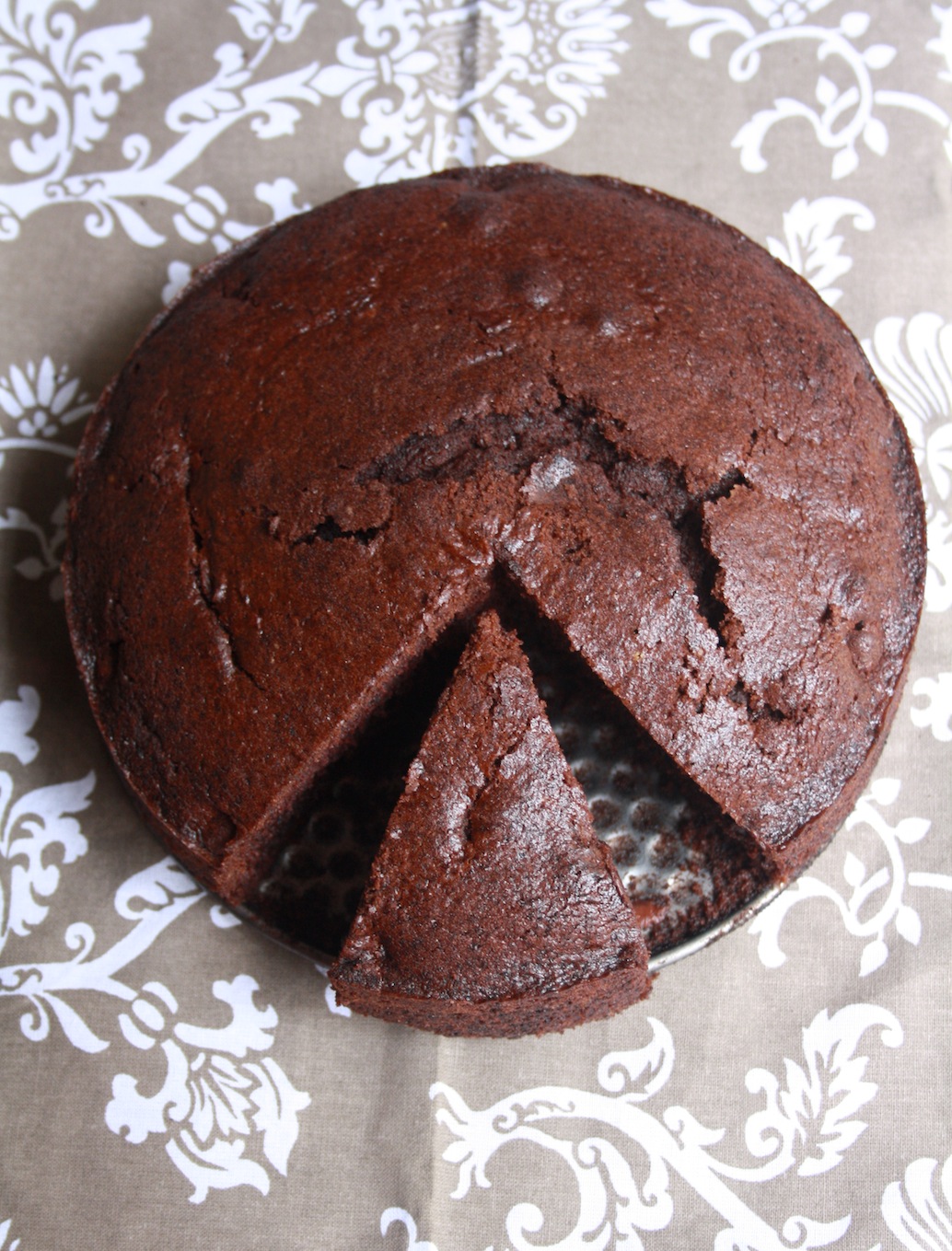 It's soft, fluffy, moist and did I mention buttery? So good.
The recipe comes from this blogger, who in turn got it from Joy the Baker's book, Homemade Decadence. There is so many yumminess out there, I don't know where to begin.
The only thing I changed about the recipe was to reduce the sugar just a bit, to account for chocolate chips. You don't have to do this, but I prefer mildly under-sweetened to over-sweet.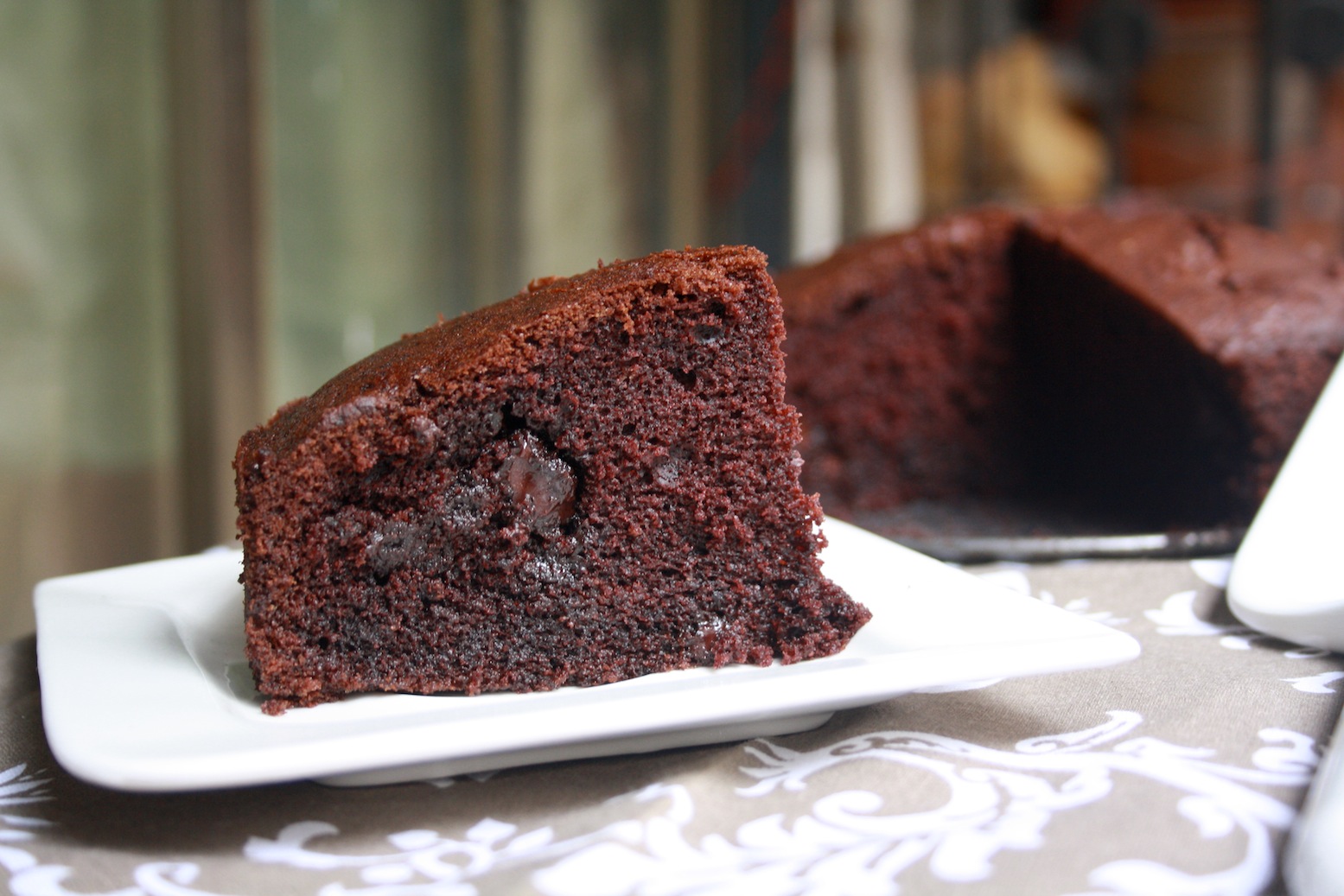 You could glaze this cake, or frost it with a chocolate ganache, or serve it with cream or vanilla ice-cream (yum.)
I didn't do any of that, mainly because it's rich enough as is and genuinely tastes so darn good, you'll forget to top it with anything, until the whole thing is gone. You have been warned.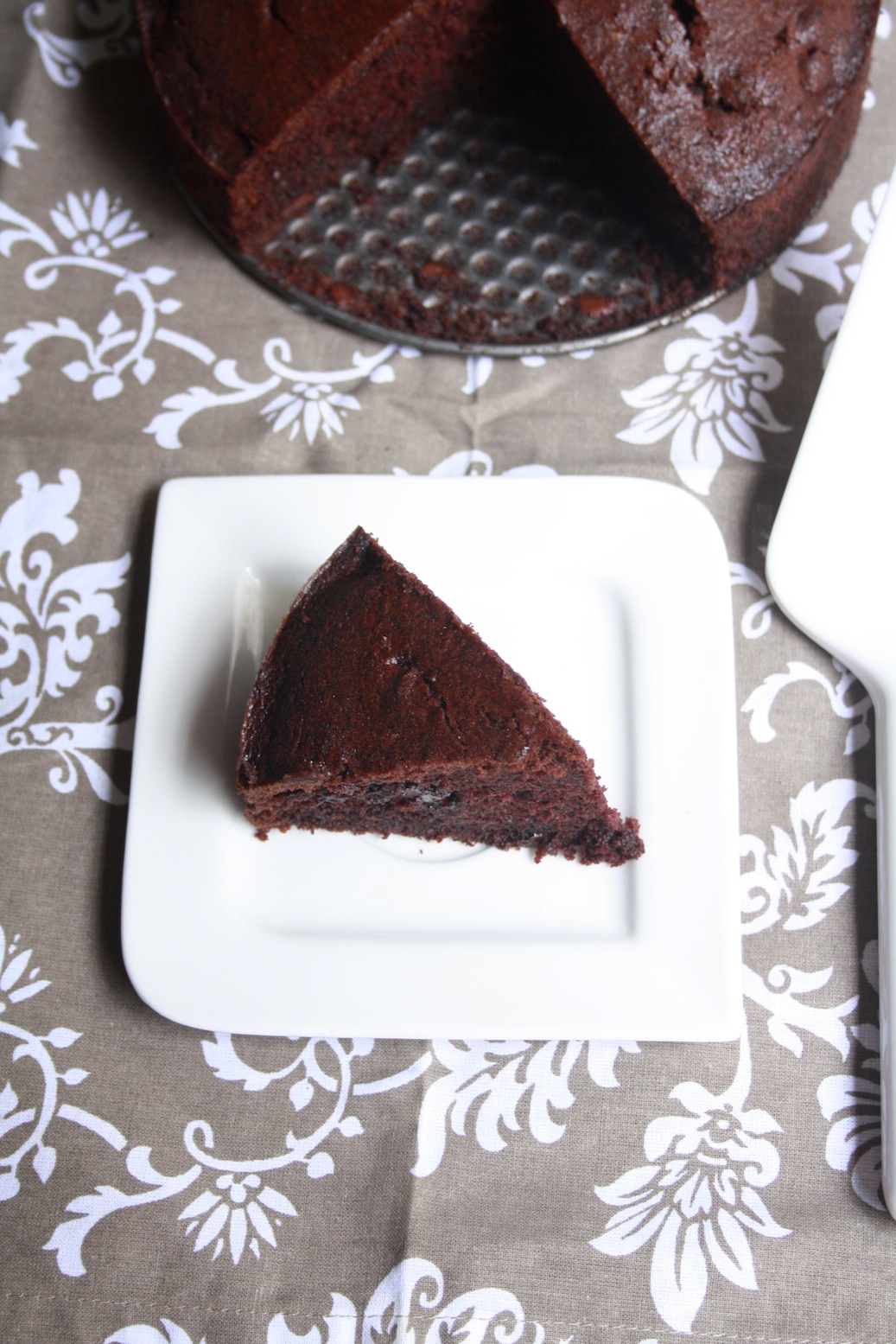 What you'll need:
1/3 cup cocoa powder
1/3 cup hot coffee (1/3 cup boiling water with a tsp of instant coffee is fine if you don't have the real deal)
1 and 3/4 cup cake flour (cake flour is nothing but 2 tbsps of cornflour replacing 2 tbsps of regular flour per cup; since this 1 and 3/4 cups, I used 3 tbsps cornflour. You could use regular flour too; cake flour is said to give a lighter texture)
1 tsp baking powder
1/2 tsp salt (if using unsalted butter) 
1 cup butter, room temp
3/4 to 1 cup sugar
2 eggs
2 tsps vanilla extract
1/4 cup buttermilk (or 1/4 cup plain milk with a dash of lemon juice)
3/4 cup semi-sweet chocolate chips
What to do:
1. Sift the flour, baking powder and salt, if using. If you are using cake flour, sift the cornflour and regular flour together first, then add the baking powder.
2. In a small bowl, mix the cocoa and hot coffee till combined. Preheat the oven to 175 C and grease a 9×5 inch loaf tin, or a 23 cm round baking dish.
3. Cream the butter and sugar until fluffy. Add the vanilla, and eggs one at a time, beating after each. A hand mixer helps at this stage.
4. Fold in the flour mixture. Next, mix in the coffee and cocoa mixture, followed by the buttermilk. Mix till you have a smooth batter, using the hand mixer if needed. Fold in the chocolate chips.
5. Pour the batter into the prepared dish and bake for 50 to 60 minutes, until a toothpick poked into the center comes out clean.
6. Allow to cool a bit, but this is best eaten warm!