There's just one bad thing about a vacation: coming back. Last week, after nine days of eating, drinking and generally doing nothing productive, reality hit me hard. And the blog took the beating 🙂 It's been a bit silent around these parts, but I'm back now!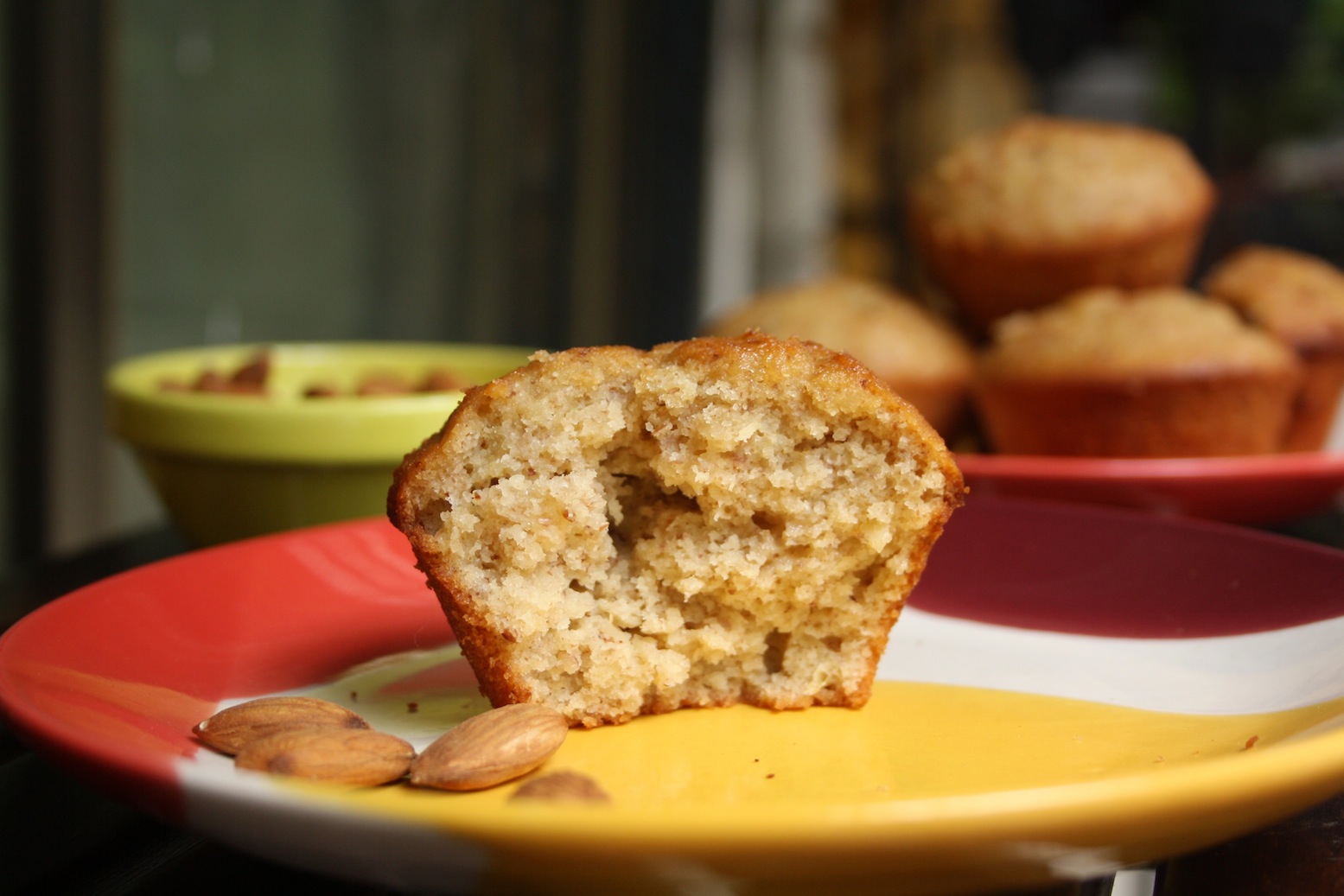 With a healthy muffin you could eat for breakfast: barley flour, orange pulp and almond meal. Not bad, huh?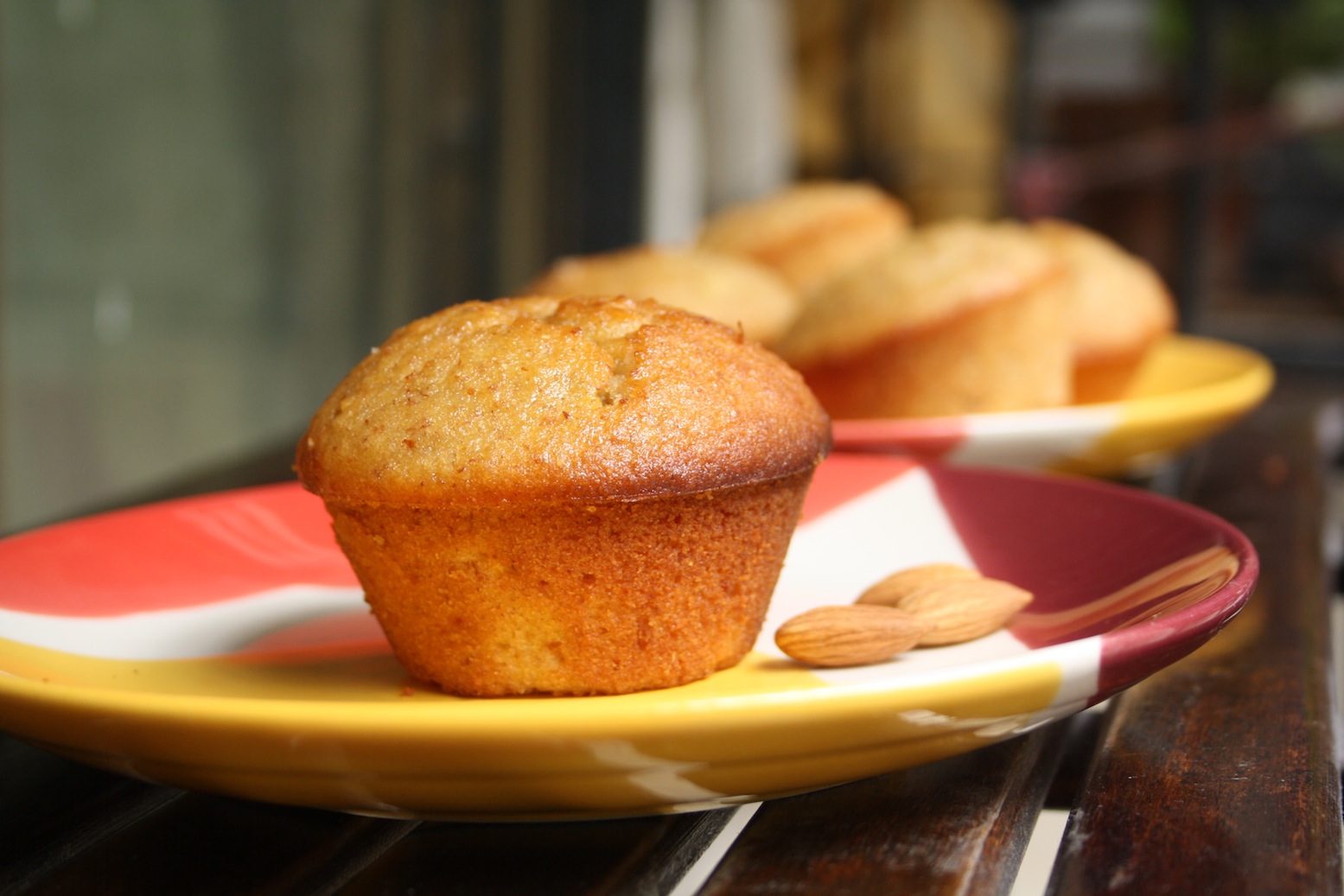 The rains are upon us, making up for the delay in the monsoon. Baking in this weather is amazing. The kitchen is cool and comfortable and I don't find myself staring at the fan, willing it to move faster. Shooting however, whole other story. Apart from a couple of hours in the morning, it is dark, dark, dark in my little balcony. On the bright side (hee hee), it's giving me a chance to figure out my camera's settings and how to shoot in different lighting conditions.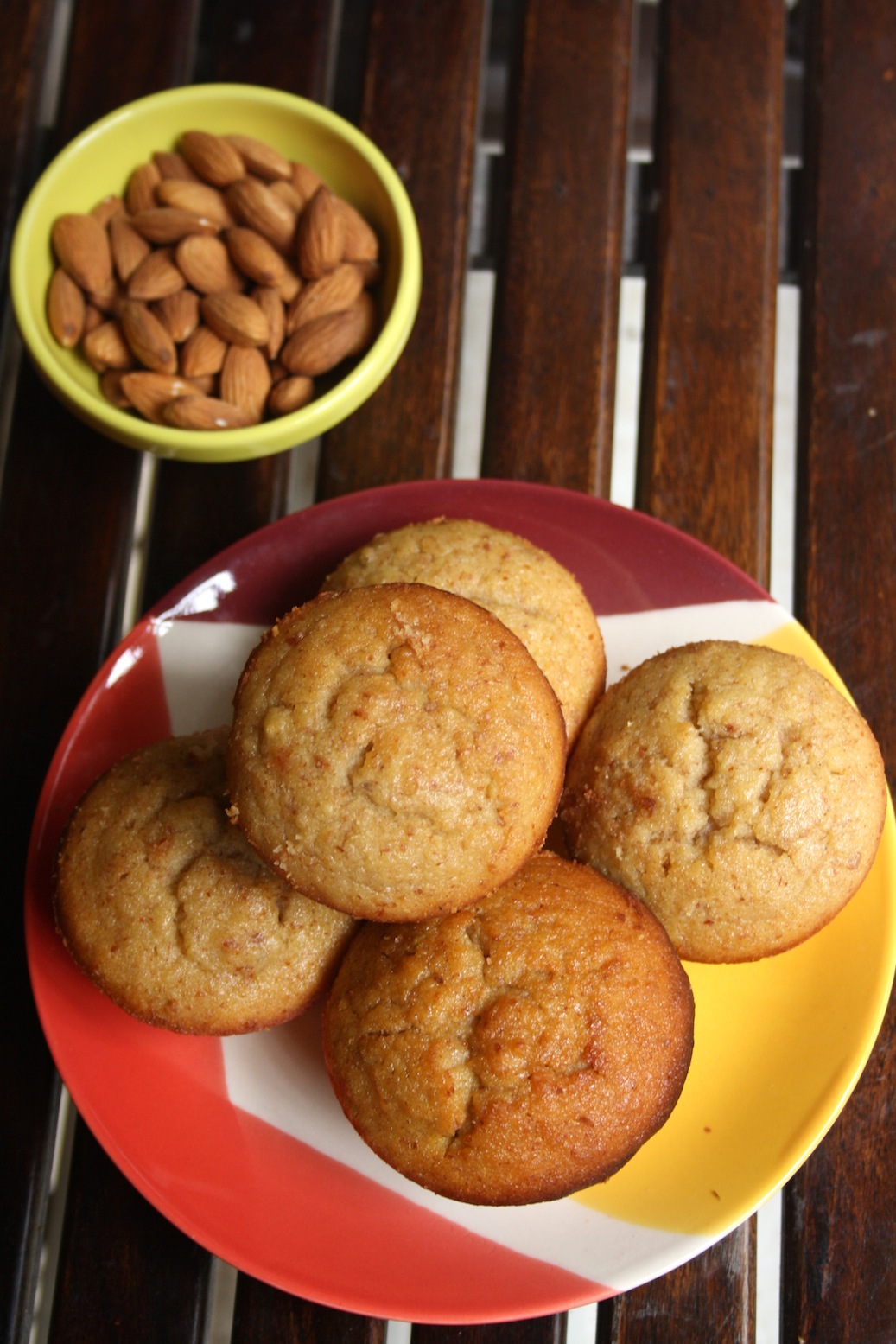 Nothing like a warm muffin on a rainy evening, with a steaming cup of coffee. Just saying 🙂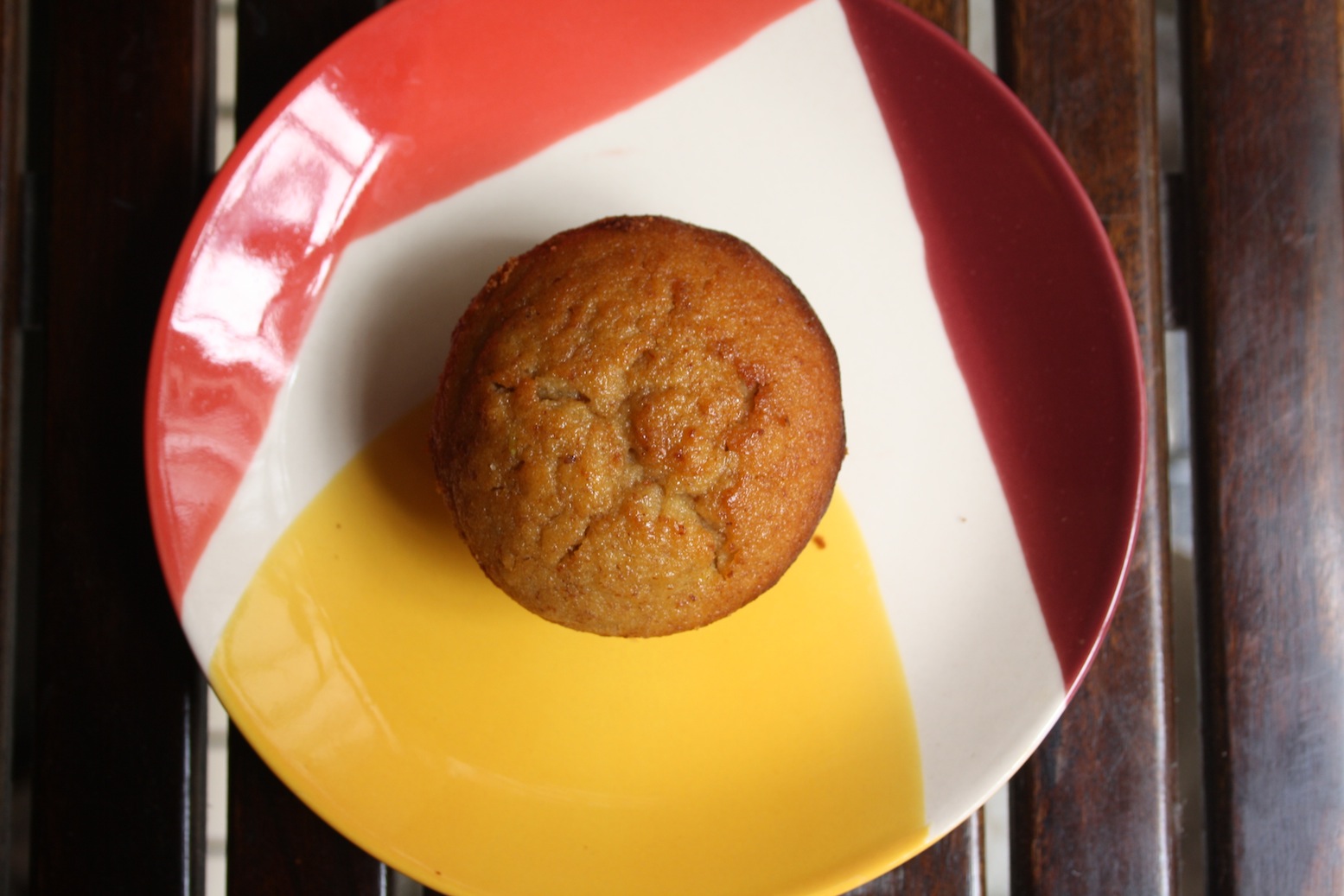 I came across the recipe while browsing Foodgawker. What a site. I'm always hungry!! Anyway, I had an orange lying around which wasn't juicy enough to eat as is, they're sadly going out of season. It wasn't perfect for baking either, so instead of juicing it, I pulped it. The flavour was noticeable, but not dominant like in these muffins. I found the ground almonds to be the strongest flavour and loved it. I used barley flour to ensure soft, moist muffins, and it didn't let me down 🙂
I didn't have almond essence and ran out of vanilla. But the muffins are still awesome. Soft and bursting with almondy-orange flavour and taste great hot or cold. I've never had an almond-based muffin before and I'm so glad I did! Do make these, they're delicious!
What you'll need:
114 gms caster sugar
Zest from 1 orange (I used a fine grater to do this)
3 eggs
Pulp of one orange
1/4 cup olive oil
3 tbsps plain yoghurt
126 gms barley flour
100 gms ground almonds (I lightly roasted 100 gms whole almonds to dry out any moisture, and then ground them)
3/4 tsp baking powder
1/4 tsp salt
What to do:
1. Mix the sugar and orange zest in a medium sized bowl and set aside to allow the flavour or the orange to permeate. If you have a great zester, you could even do this a day in advance for a stronger flavour.
2. In a small bowl, mix the pulp, olive oil and yoghurt. Preheat the oven to 180 C.
3. In a medium-sized bowl, mix the flour, baking powder, ground almonds and salt.
4. Add the eggs to the sugar-zest mix and beat with a hand mixer till pale and thick, about 3 minutes.
5. Add the pulp-olive oil mixture and mix well.
6. Fold in the flour mixture and stir till no lumps remain. Pour into a greased/lined muffin pan, filling each mould to the top. I got 8 medium-sized muffins. Sprinkle with toasted, sliced almonds if you like.
7. Bake for about 25 to 30 minutes till the tops are golden brown, turning the tray halfway for even browning. A toothpick poked in the center of each muffin must come out clean.
Eat warm!