Update: A clearer, improved version of this recipe is right here!
My absolute favourite bakery and cake shop IN THE WORLD is Theobroma in Mumbai. And my absolute favourite thing to eat there is their dense chocolate loaf. I can eat it all day and all night and still want more the next day. It's soft, moist, dense and chocolatey. And just heavenly.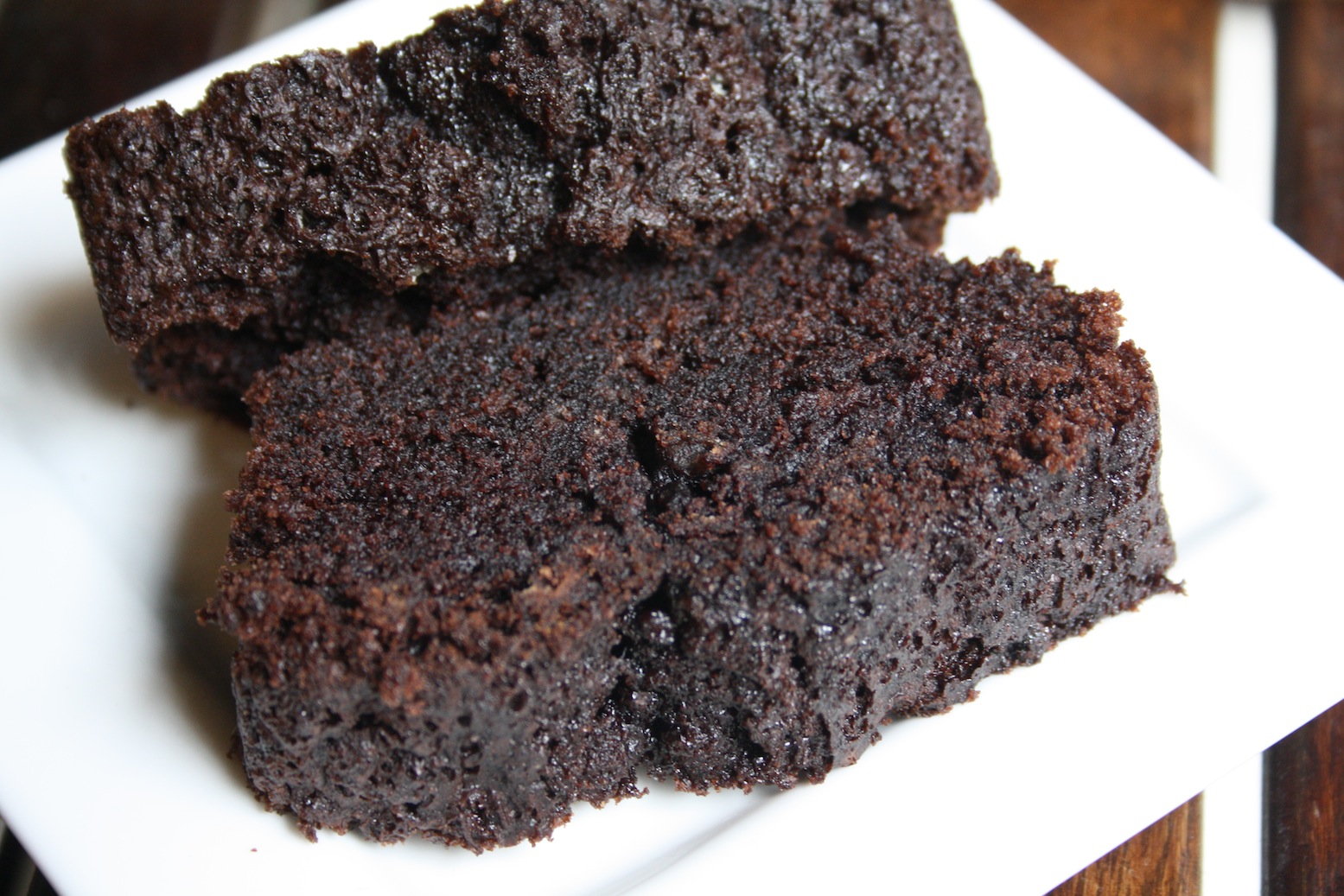 And I created that slice of heaven at home. Nigella Lawson helped, of course. I took her recipe, increased some stuff, decreased some stuff. And to my utter disbelief, Theo's came home. And I'm not the only saying that 🙂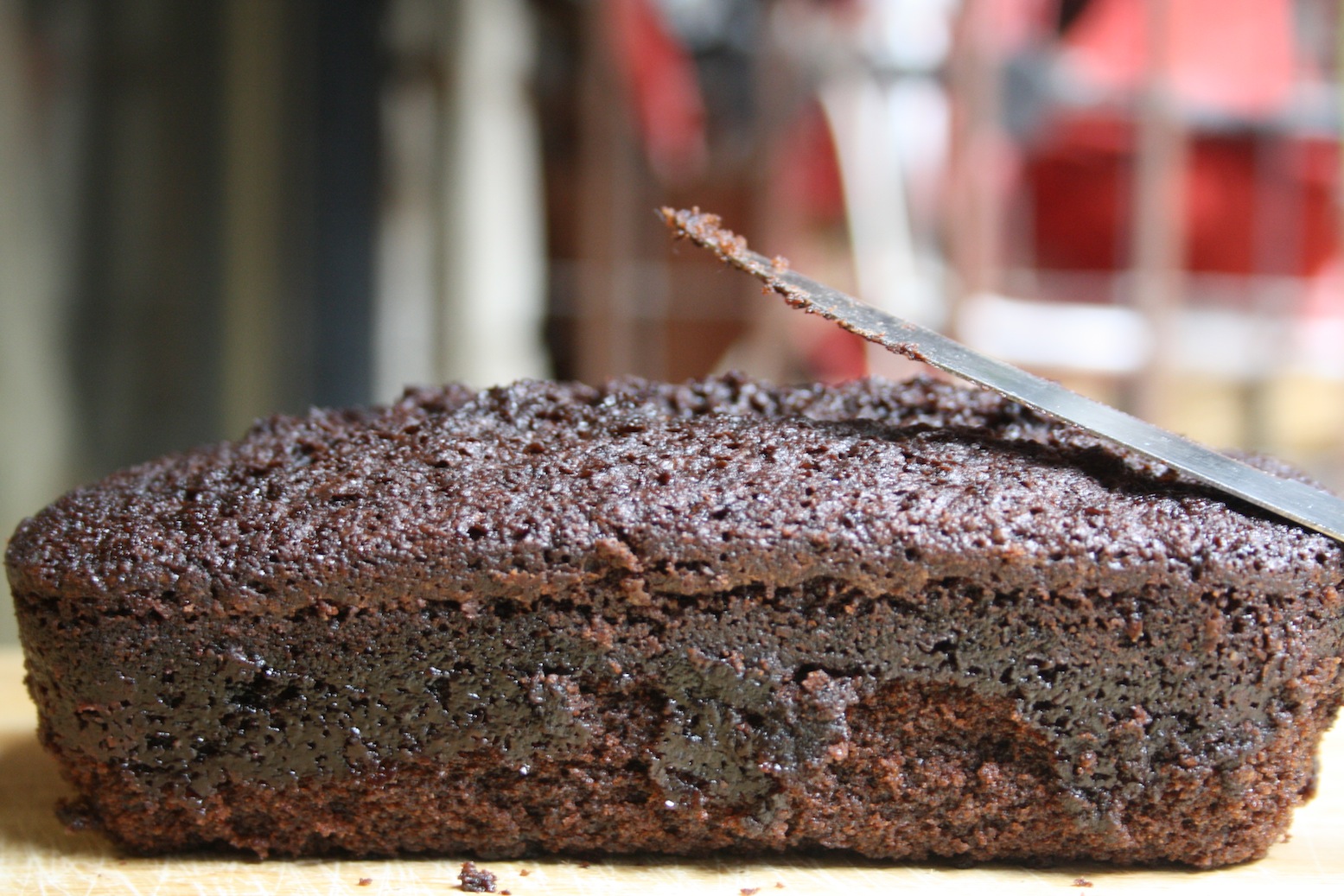 You do NOT want to miss this!
I made this cake in Jan for my sister's birthday, using Nigella's original recipe. It turned out great, but not exactly what I was looking for. It needed more chocolate and less sugar.
So last night, I halved the recipe to make a smaller, experimental amount. I kept the amount of chocolate the same though, and then eyeballed the halved sugar, and reduced it a further 20 grams. And I hit jackpot.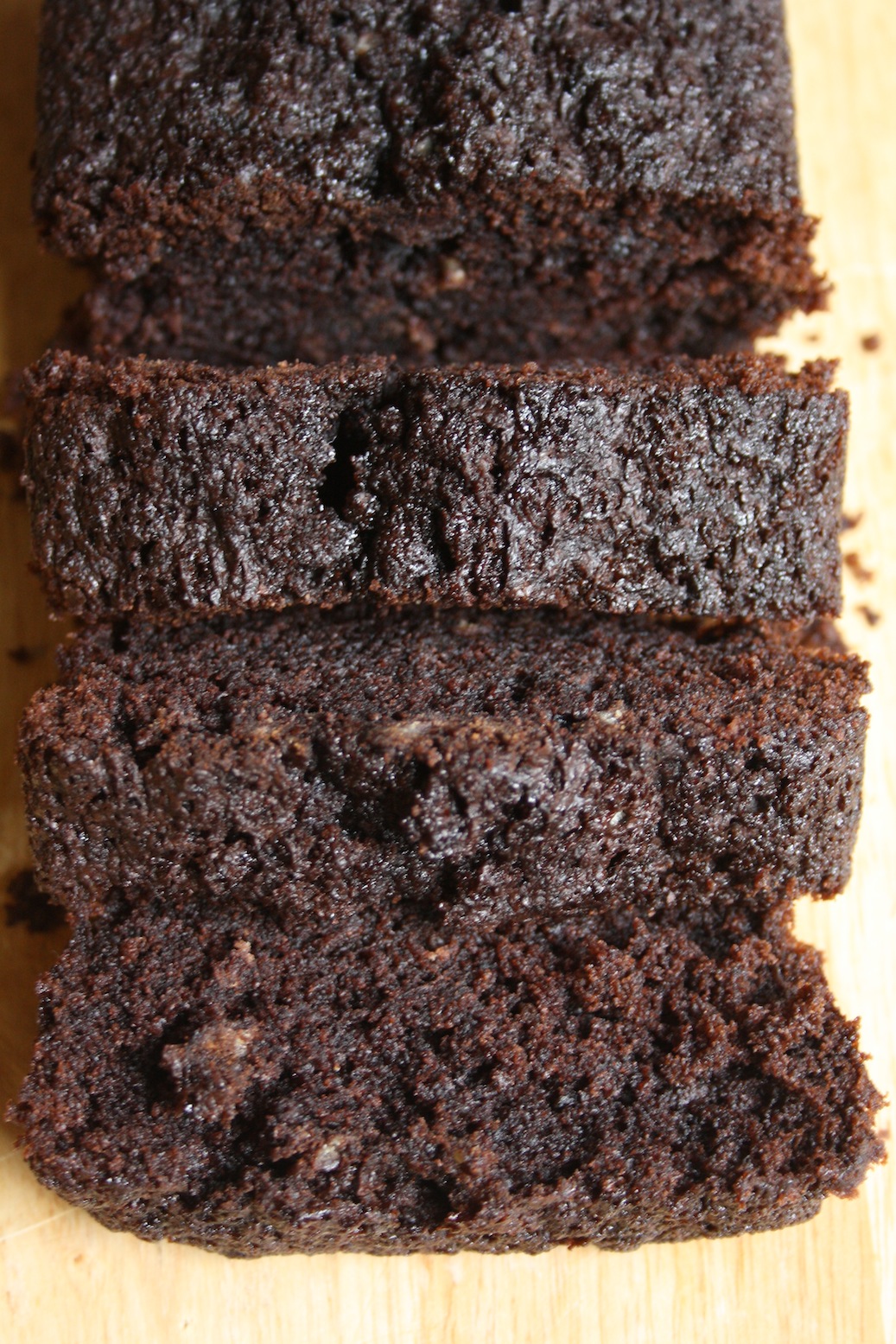 It's super quick to put together, just weigh out your ingredients, mix the wet ones, add the dry and stick in the oven. I would recommend a weighing scale for this, especially if you bake often, because converting is sometimes not accurate. However, I use this one quite a bit, if you'd like to use cup measures.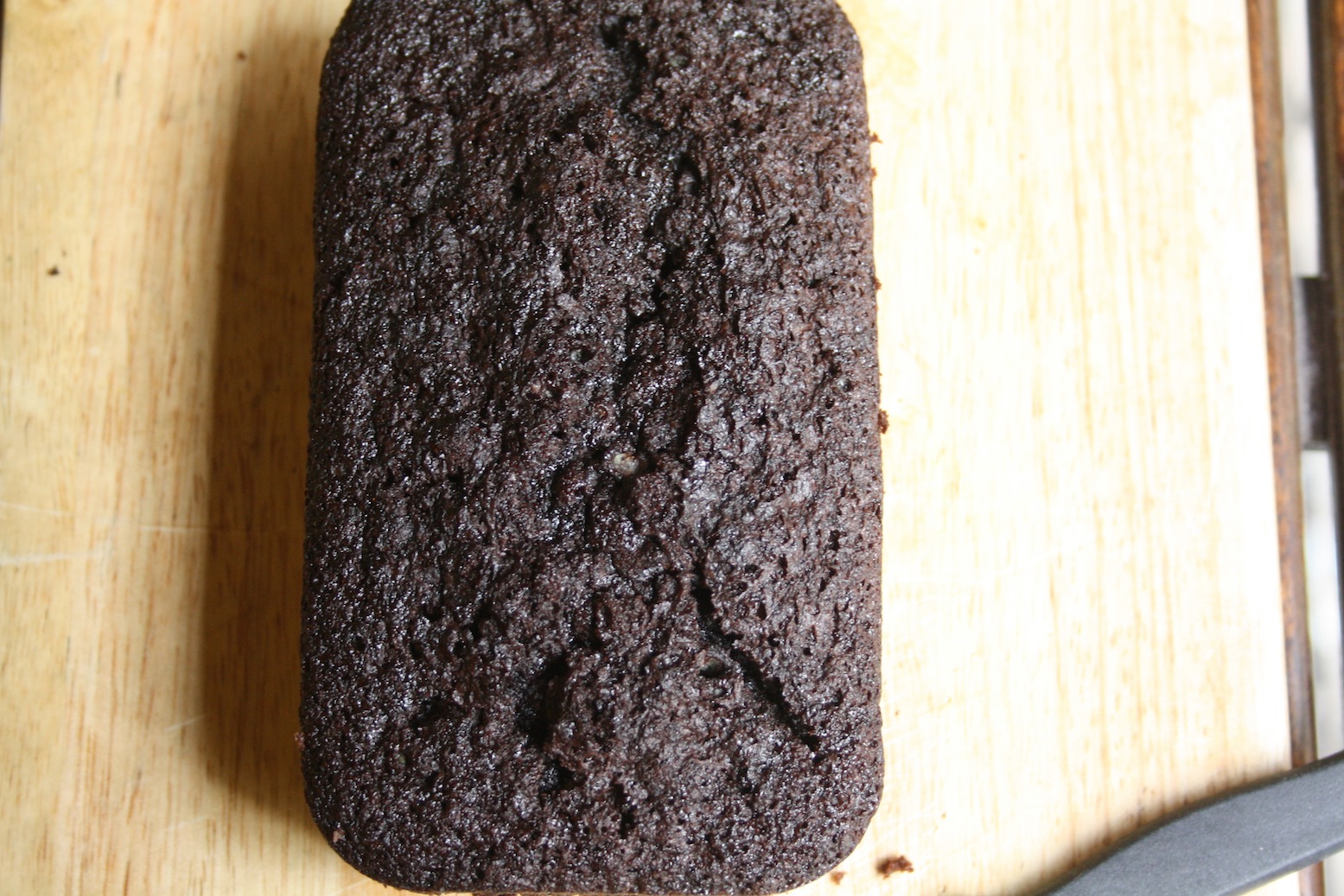 With my altered proportions, I could fill one mini loaf tin and two ramekins. The mini loaf is super cute, and I used it for this cake too. To make a large cake, simply double the proportions below.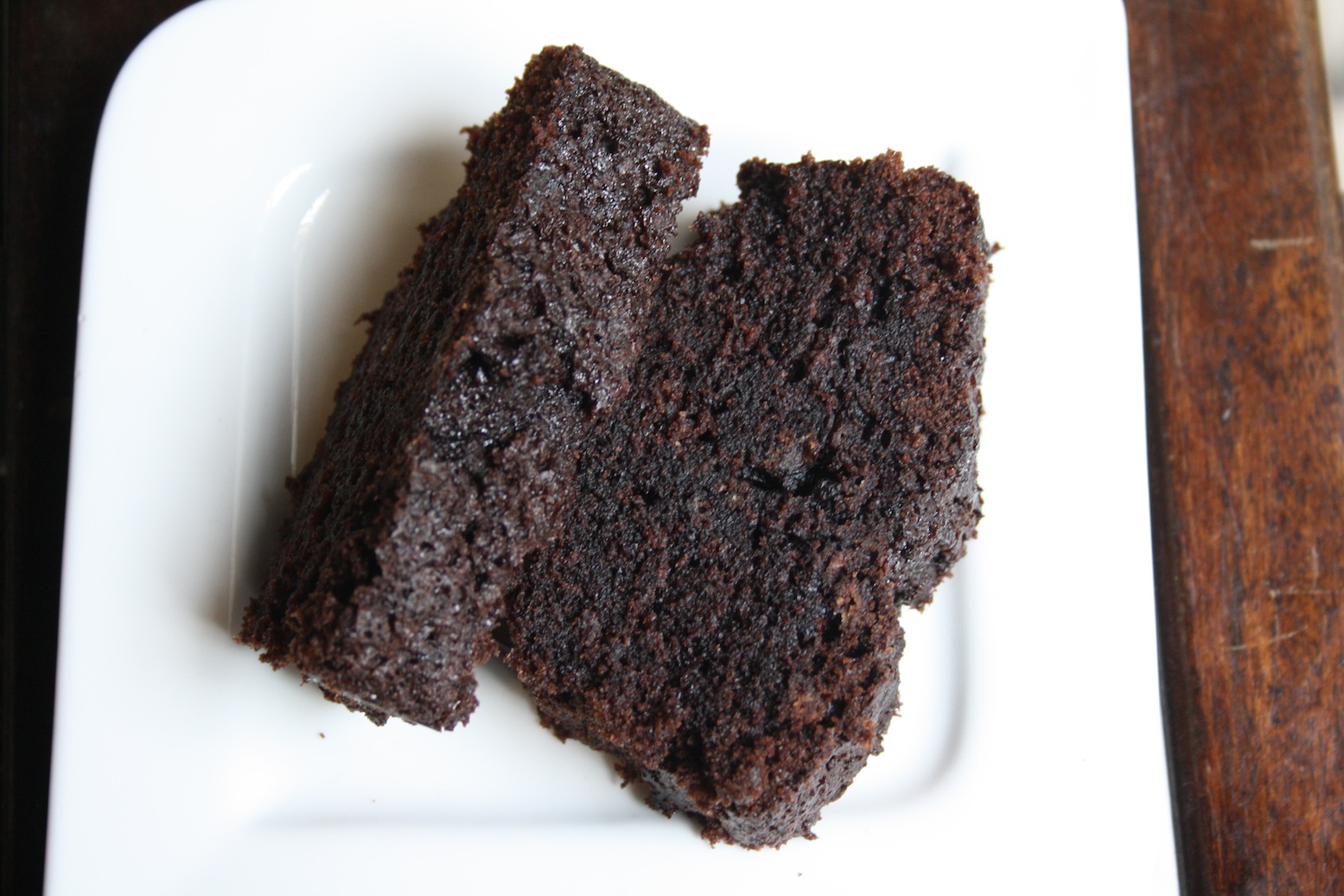 This dense loaf is super moist, even though it's butter-based, not oil-based, thanks to the hot water. The sweetness and chocolatey-ness is absolutely perfect and very much reminiscent of Theo's. It got a nice little crust, even flaky in parts, just like a good brownie has. It's dense, rich and just unbelievable.
It was a thank you cake to the designer who made my new logo 🙂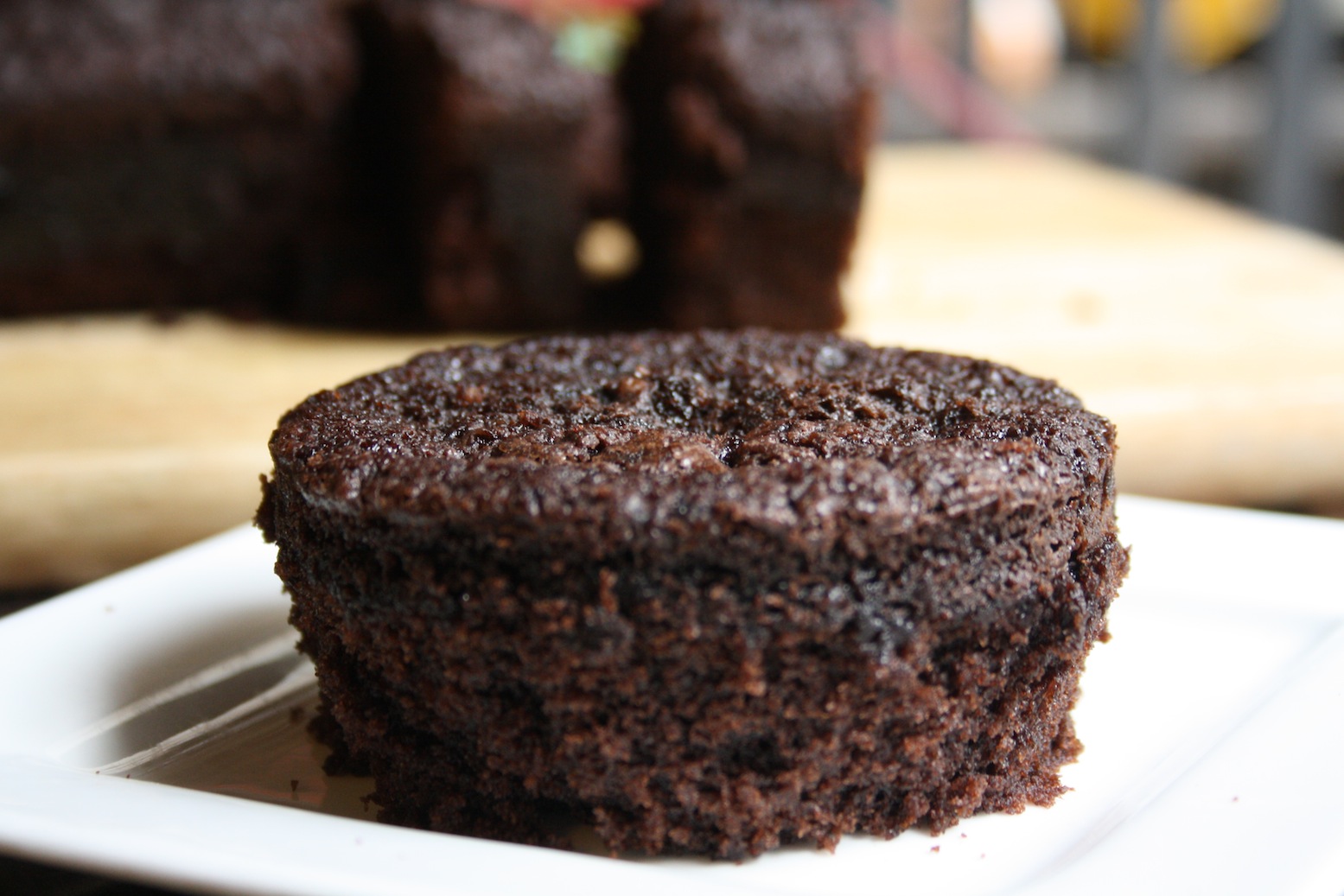 I want it now.
What you'll need:
112 gms butter (I used salted and it made no difference to the taste)
130 gms brown sugar
1 egg
1/2 tsp vanilla essence
100 gms roughly chopped, dark chocolate
100 gms flour
1/2 tsp baking soda
125 mls boiling water
What to do:
1. Melt the chocolate in a double boiler or in the microwave. Preheat the oven to 190 C.
2. Cream the butter and sugar till pale and well combined. I used my hands for this, you don't need a mixer. Add the egg and vanilla essence and mix well.
3. Add the melted, slightly cooled chocolate and mix till combined but do not overmix.
4. Sift the flour and baking soda together, and add to the chocolate mixture, spoon by spoon, alternating with the boiling water. Stir well and smooth out any lumps of flour till have you a smooth, runny batter. Fun fact: I forgot the water and had to tip the flour back out and do some damage control!
5. Pour into a well-greased loaf dish and bake for 20 minutes, and then a further 15 minutes at 170 C, till a knife poked into the center of the cake comes out clean. Watch it carefully in the last 15 minutes and cover with foil if the top gets too dark.
6. Allow to cool, or do what I did, and eat the cake straight out of one of the ramekins 🙂
It's amazing as is, but try it with whipped cream, vanilla ice cream, strawberries or as Nigella suggests, spread it with cold cream cheese!