I've spent about 10 days hunting for the perfect batch of strawberries. I finally had to make my peace with this one even though the berries turned out to have multiple personalities. Some big, some small, some perfectly shaped, some slightly mutant. But this tart is so incredible, I can forgive a few weird-looking strawberries.
JUSTLOOKATTHIS!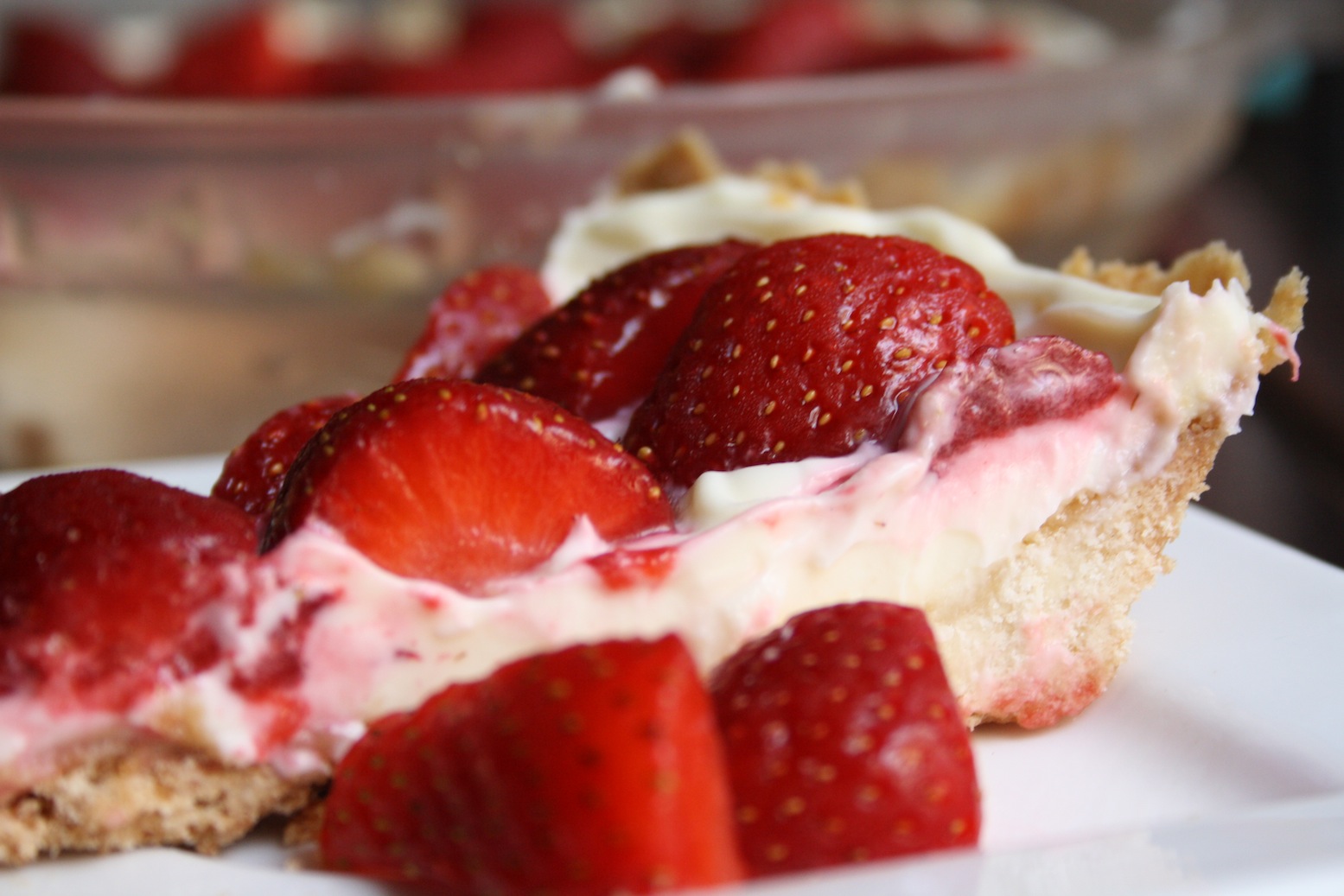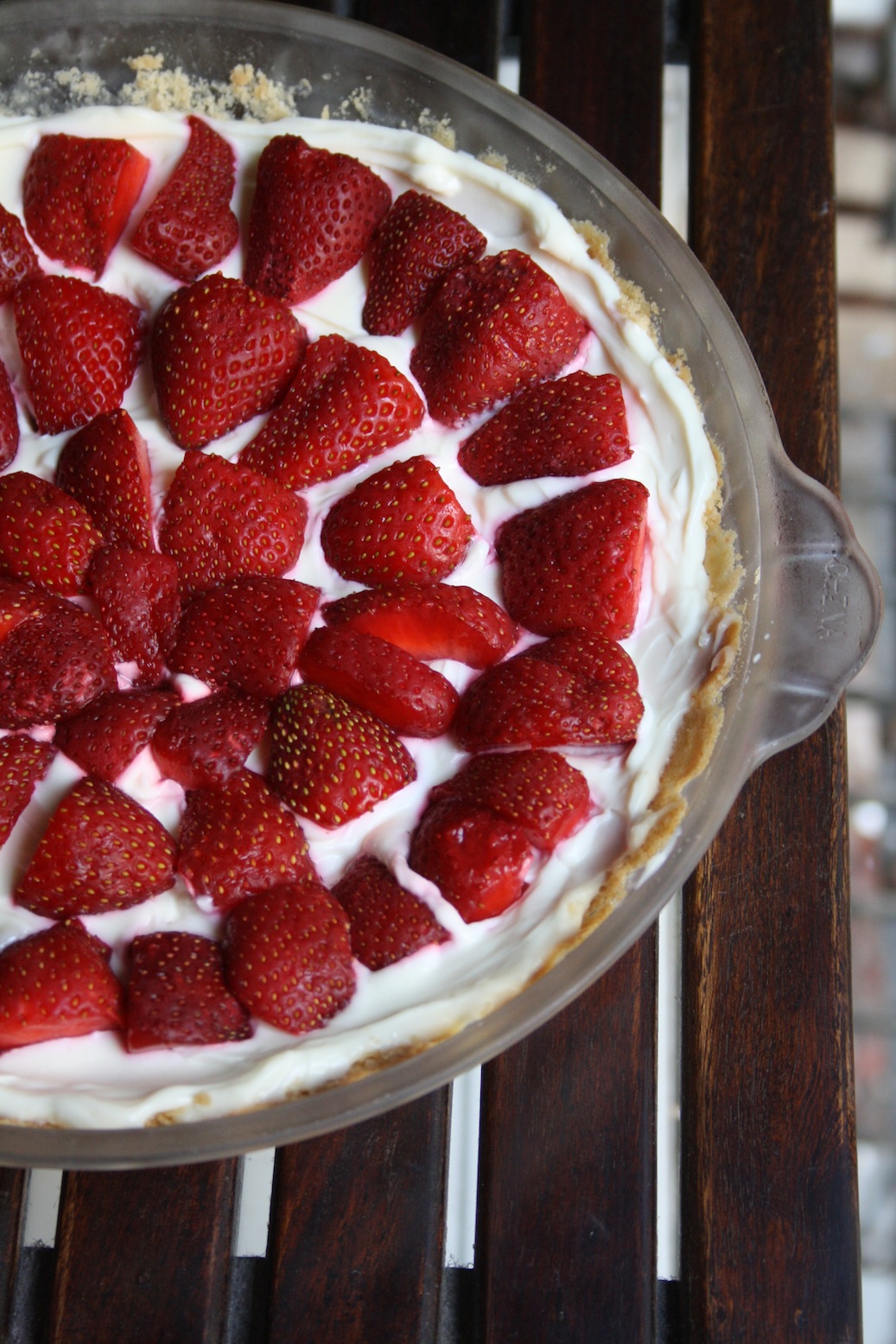 This is another successful Martha Stewart recipe with a couple of changes. Quick, almost fuss-free and so darn divine. Weekends just got even better 🙂
The base doesn't need any annoying rolling or shaping or anything. Just whiz the ingredients in a food processor and press into your baking dish. I didn't have a tart pan, so I used a pie dish whose edges were a bit too high for a tart. So I gave up trying to get a perfectly shaped rim. Making sure the center and edges are the same thickness takes a bit of work and I found cutting a couple of pieces was harder than the others. But this is the only fiddly part of this tart and honestly, you can't go too wrong.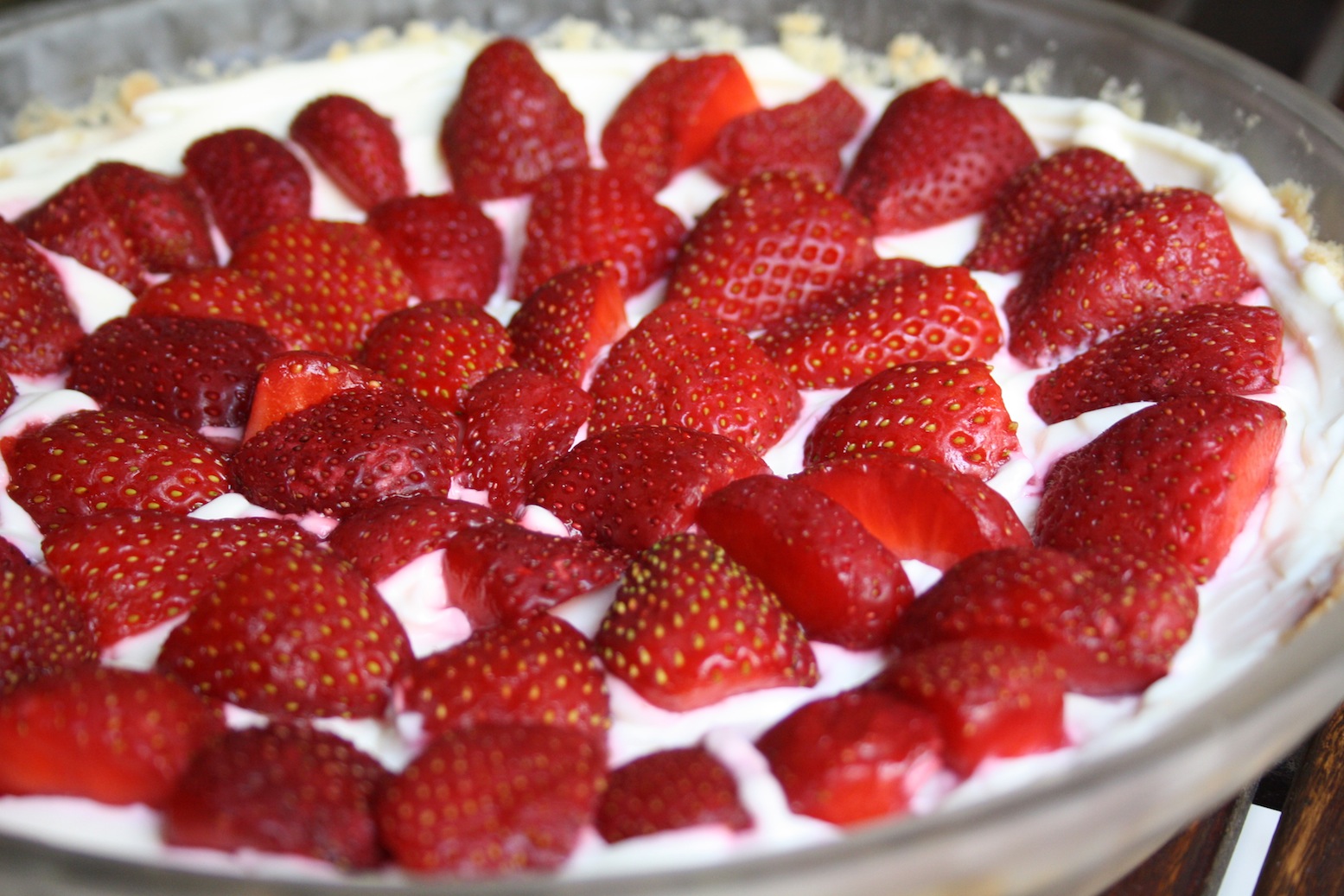 I did find the baking time in the recipe way too much. About 15 minutes is enough, my crust got a bit too brown because the recommended baking time was 25 minutes. I also didn't use any jelly or jam on top of the strawberries. They're excellent as is. If your strawberries are a bit sour, just toss them in a couple of teaspoons of sugar first.
Because of the odd collection of strawberries I had, I couldn't make the perfect, tight concentric circles in the recipe. Still, I did the best I could and it doesn't look too shabby, does it 🙂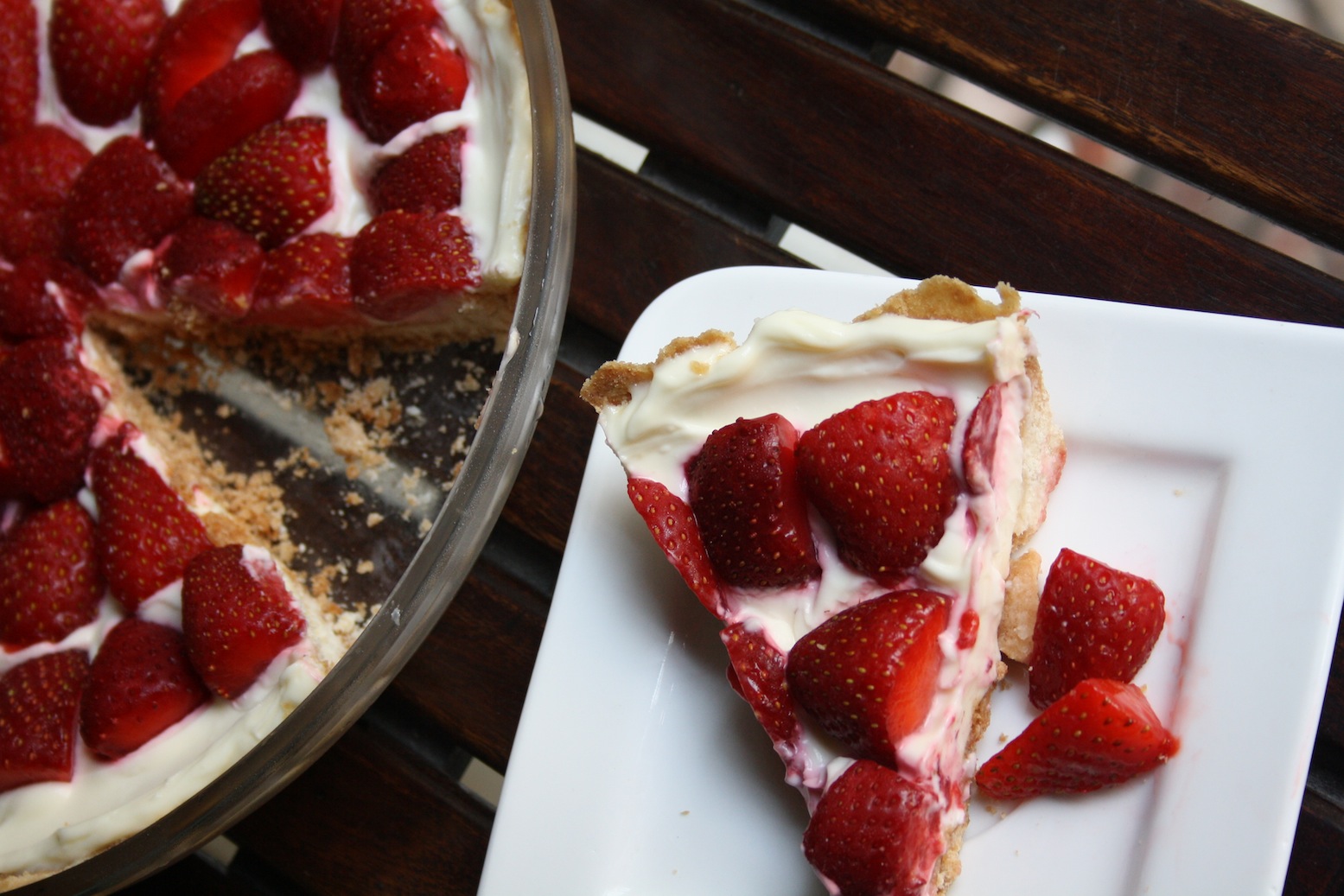 The tart is creamy and cheesy and fruity all at once. And like a shortcut cheesecake, which is always a good thing 🙂 Make this!
What you'll need:
For the base
1 and 1/4 cups flour
1/2 cup butter (I used Amul and omitted the 1/4 tsp salt)
1/3 cup castor sugar
For the filling
225 gms cream cheese, at room temperature (I used Britannia, about 1 and 1/4 boxes)
1/4 cup sugar
10 to 15 strawberries, halved
What to do:
1. In a food processor, mix the ingredients for the base till you have a slightly moist mixture that resembles breadcrumbs. You could do this by hand as well by rubbing the butter into the flour, but it'll take a bit longer.
2. Tip the mixture into a greased, 9″ tart pan and press down as evenly as possible all over the base and sides. Freeze for 15 minutes. Preheat the oven to 175 C.
3. Prick the base all over with a fork to avoid puffing, and bake for 15 minutes till lightly browned. Let it cool completely in the pan.
4. To make the filling, mix the cream cheese and sugar in a bowl till you have a smooth mixture. Spread it evenly around the cooked base.
5. Place the strawberries, face down in circles on the cream cheese filling. Chill for at least 1 hour. Cut with a very sharp knife. Tastes best cold 🙂