When I first started off with this baking thing, my brownies turned out cakey. Not bad to taste, but not fudgy and chewy like a brownie should be, you know?
And that just wasn't acceptable. Brownies should be moist and fudgy, with perfectly crackly tops. A really good brownie doesn't need vanilla ice-cream or chocolate sauce or whipped cream on top. It should be unbelievably good just by itself.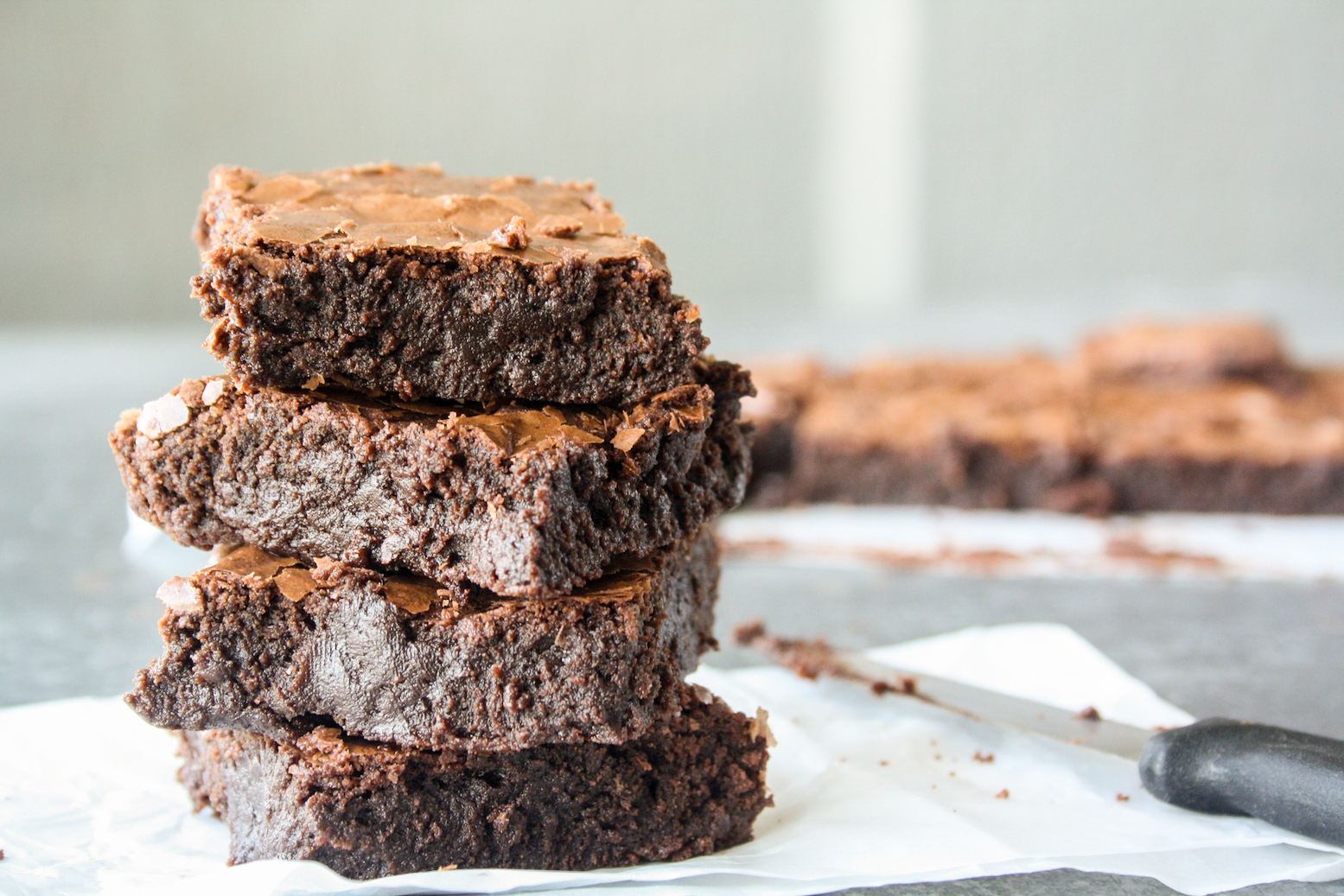 And. I did it. I made that brownie. Or Martha Stewart did. Since then, I've made this recipe so many times, I've lost count. Over the years, I've made little changes here and there till I found the perfect texture and flavour combination. I've made them extra dark and even added peanut butter and they never go wrong! I decided to update this post with fresh photos and a video (just before the recipe).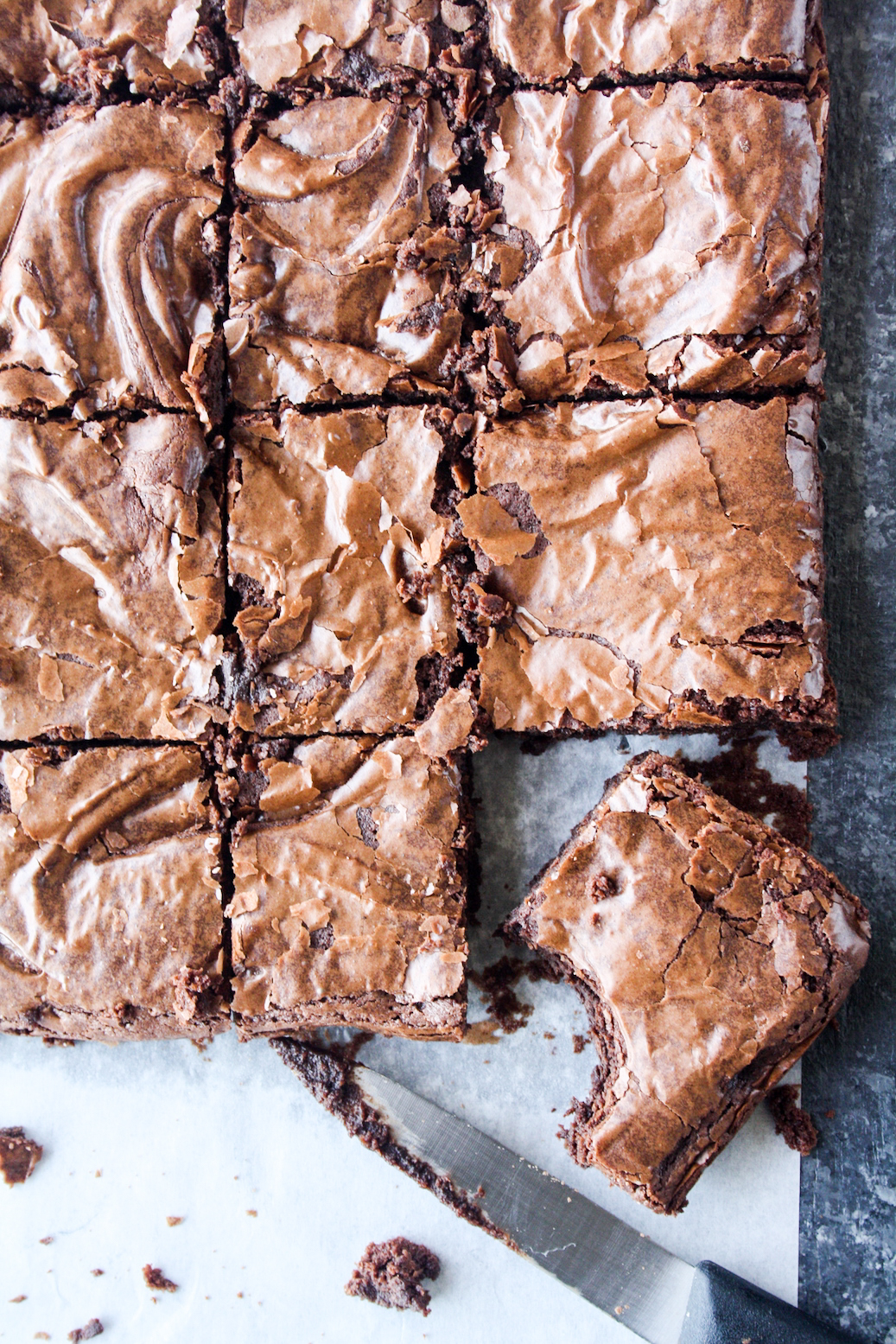 (Some day I'll learn to cut perfectly equal sized brownies!)
The one thing I really had to get right with brownies was the crust. That thin, light-brown, crackly, flaky crust that forms on top. I had no idea how to guarantee it till I came across this valuable tip. Beat the eggs and sugar like your life depends on it and before you add anything else to the mixture. It guarantees a lovely wafer-like crust to complement the chewyness.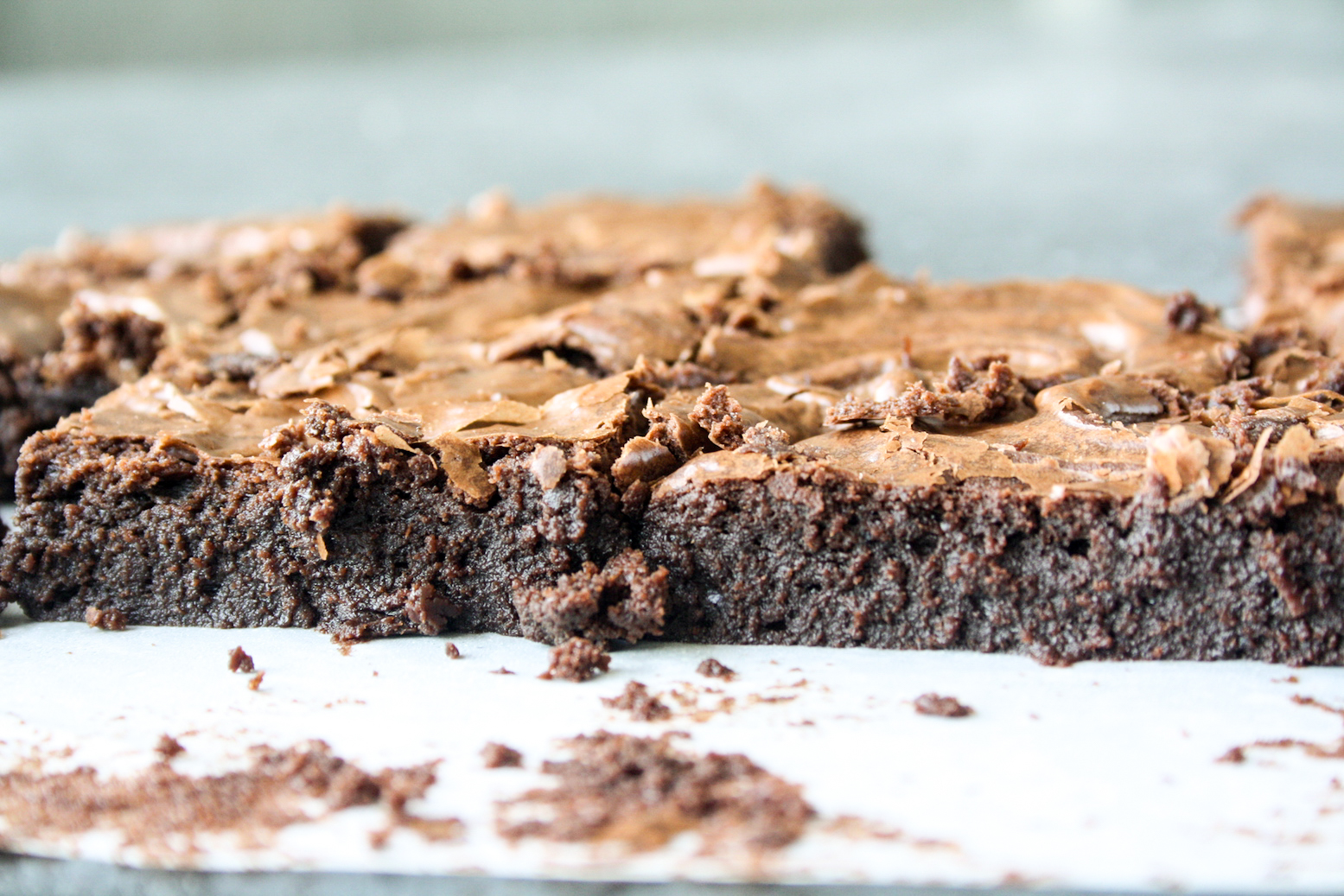 You must, must make these. This is one of the most popular recipes on this blog, for good reason because they're no fail brownies! I hope this video helps you 🙂
Please read the recipe notes before beginning.

Shop this recipe!
Check out a full list of my baking essentials here!
This post contains affiliate links.