A few years ago, when I first heard the name 'mud cake', I said "Well, that's unappetizing." It turned out to be the most delusional statement I had ever uttered. This is a rich, chocolatey, dense, finger-licking good kind of cake. It is proof that there is a heaven and it's not that hard to get to 🙂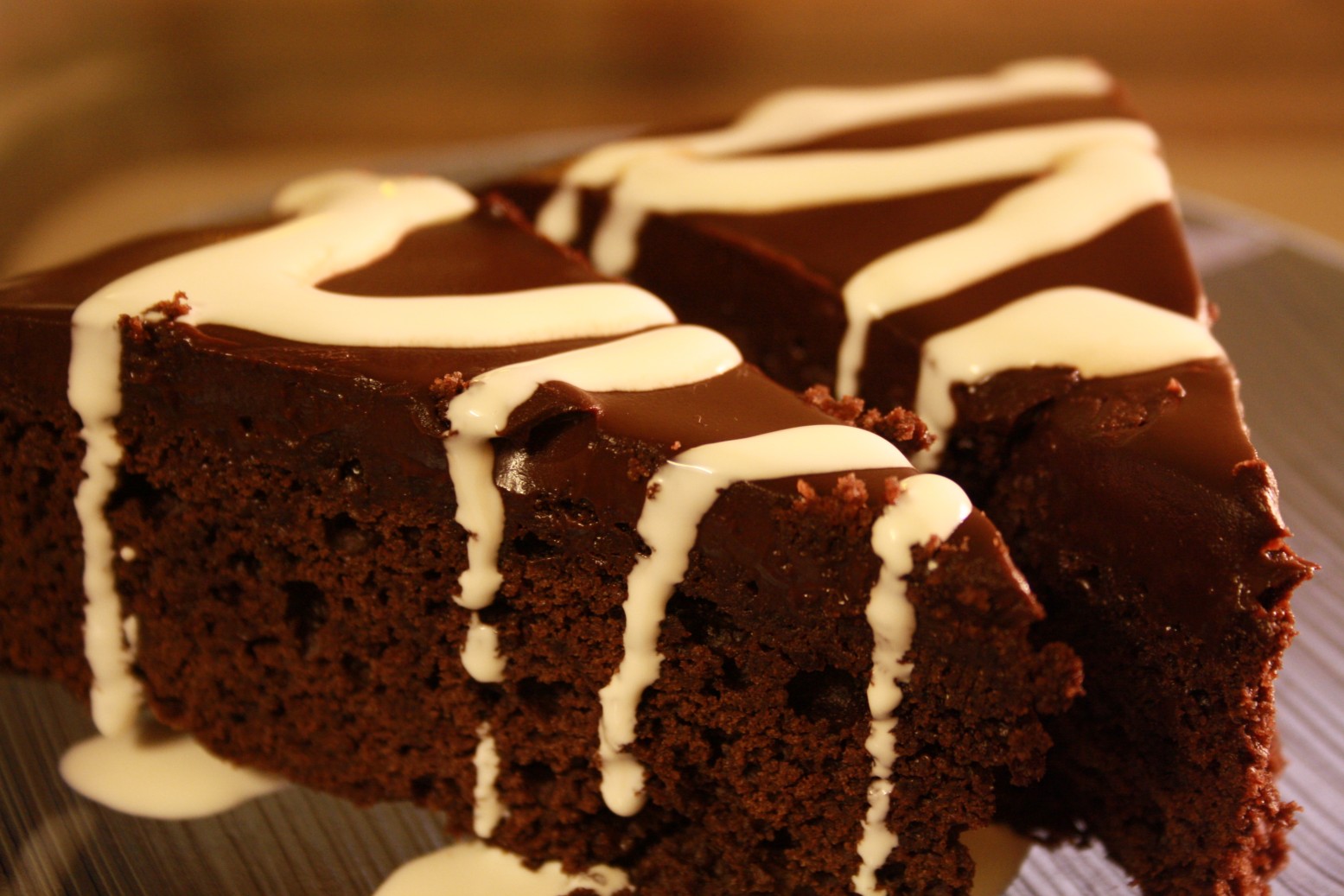 The inspiration for this cake came from this beautiful website and it made my heart stop. Because the cake looked that stunning and sounded that dramatic. The only problem was I didn't have any Baileys at home (which the original recipe called for)  so I used Amarula liqueur instead which worked just as well. Come to think of it, why would any liqueur taste bad! Drizzled with fresh cream, this makes a great dessert and as I discovered, an even better birthday cake 😀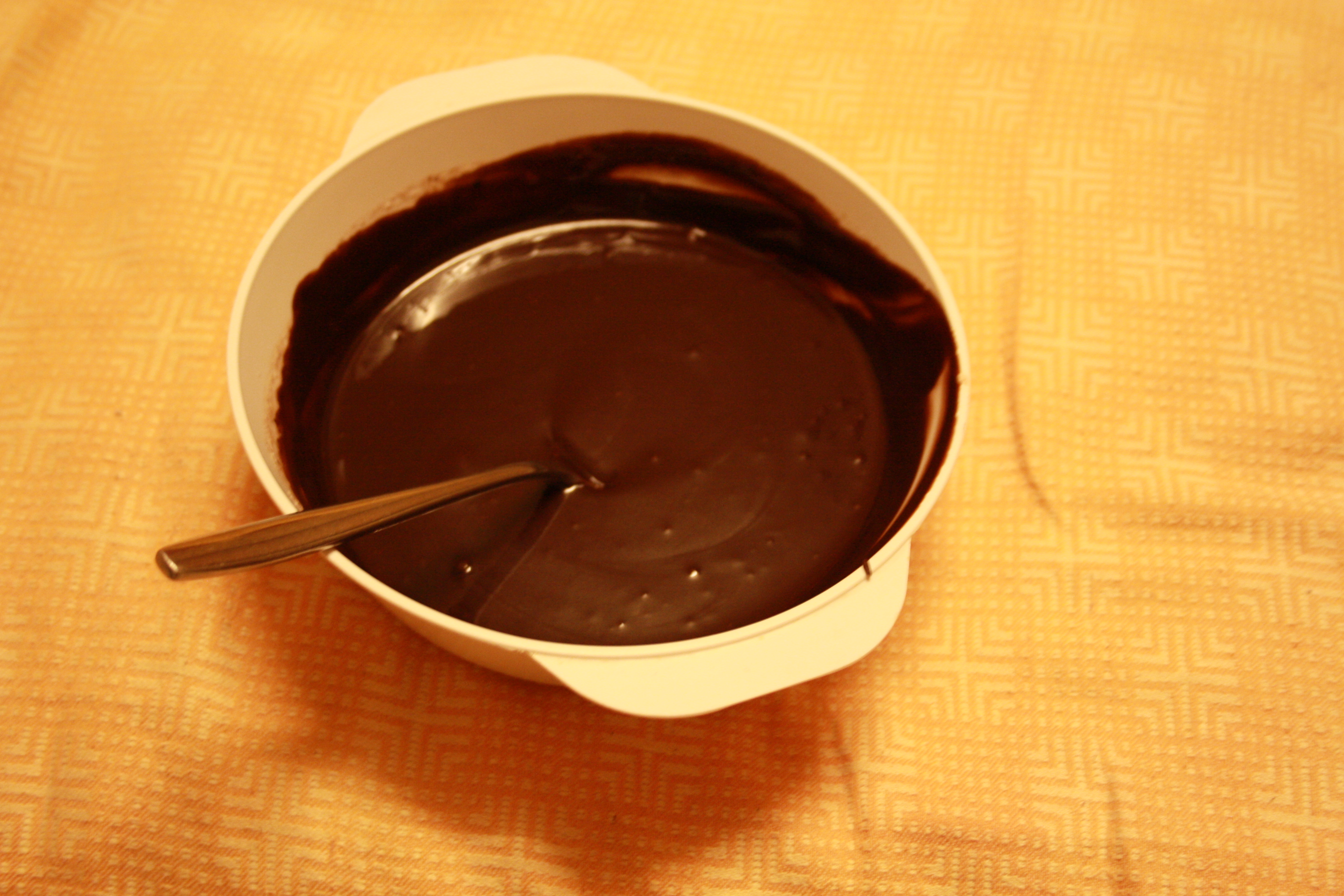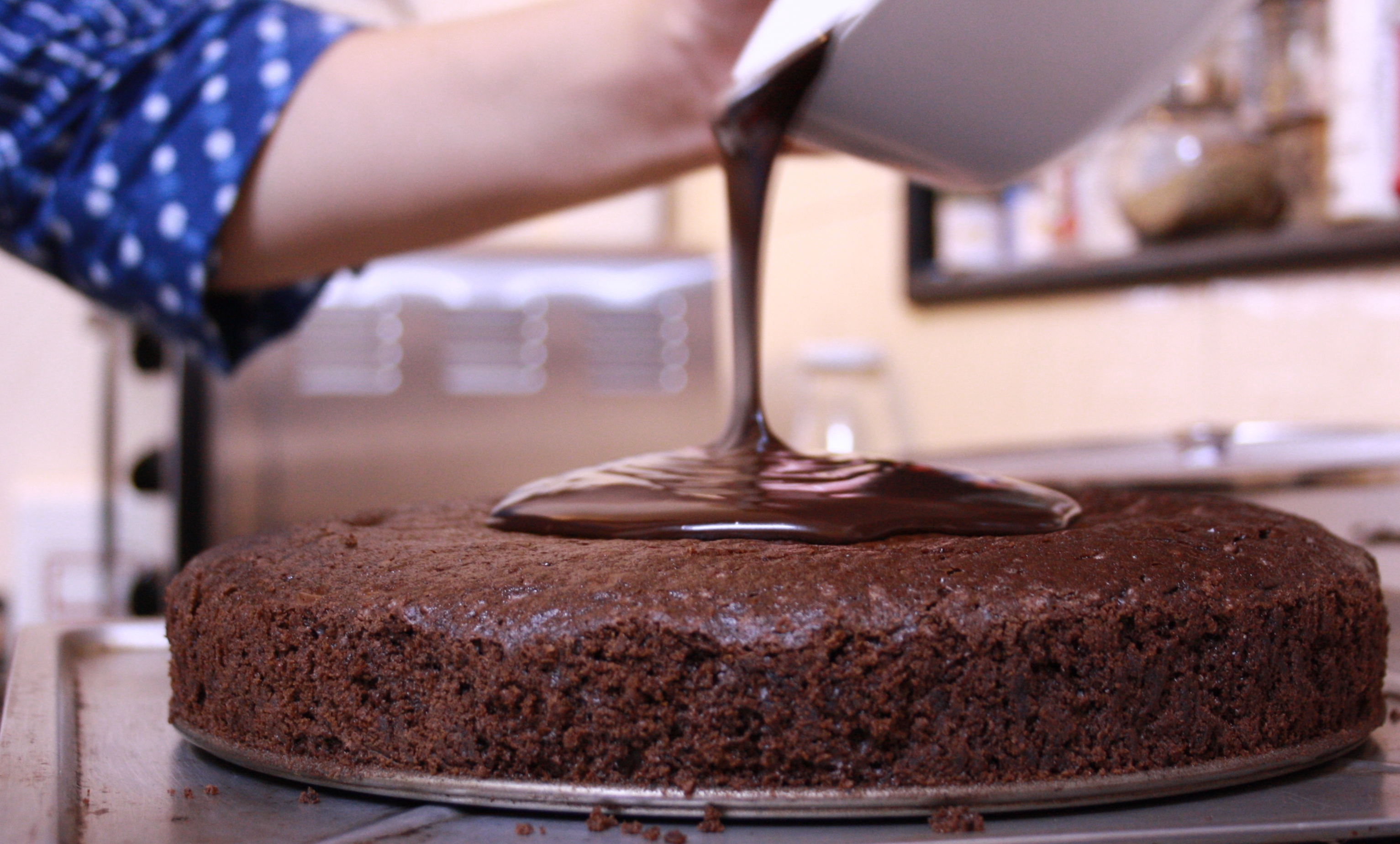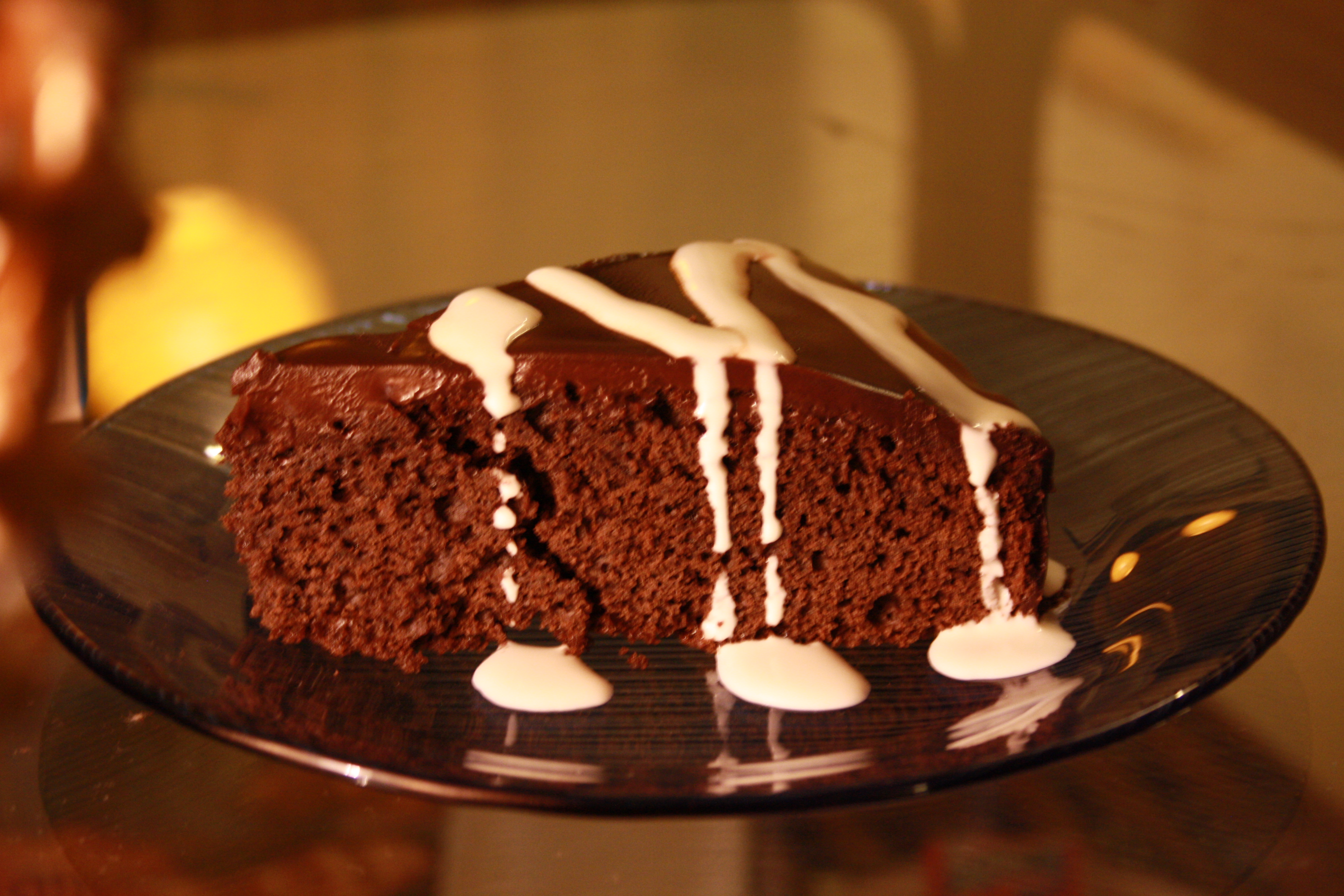 What you'll need:
For the cake:
2/3 cup unsalted butter, chopped
100g dark chocolate, chopped
1/2 cup caster sugar
1/2 cup brown sugar
1/2 cup cocoa powder, sifted
1/4 cup Amarula
1 and 1/2 cup plain flour
1.5 tsps baking powder
1/2 tsp baking soda
1/2 tsp salt
3 eggs, room temperature
For the ganache frosting
200g dark chocolate
200 ml cream
1 tbsp butter (makes the ganache nice and glossy!)
(I made mine a little runnier and darker than called for but if you want a thicker, brownish frosting, use 100 g chocolate and 100 ml cream. And you can add liqueur to it as well!)
What to do:
1. Preheat the oven to 160 C.
2. In a small but sturdy saucepan, melt the butter, chocolate, sugars, cocoa and Amarula till there are no lumps and you have a chocolatey liquid. Let this cool till its only slightly warm.
3. Add the eggs to this cooled mixture and beat well.
4. Sift the flour, baking soda, baking powder and salt. Add this to the above chocolate mixture and fold it in till completely blended.
5. Pour into a greased tin (springform is preferable, because it makes it easier to unmold and frost the cake)  and bake for about 30 minutes. My oven seems a little hyperactive and cakes get done really quick, but adjust the cooking time according to yours. The cake will be a little dense and springy but a fork poked into it should come out clean.
6. Once the cake has baked and cooled completely, make the ganache. Simply roughly chop the chocolate and heat the cream till it's just boiled. Pour this over the chocolate and stir fast so it all blends together properly. Pour over the cooled cake and eat what's left 🙂
P.S. If you're making this cake in extremely hot and humid weather, refrigerate and let it set for a while before cutting.
Welcome to heaven!